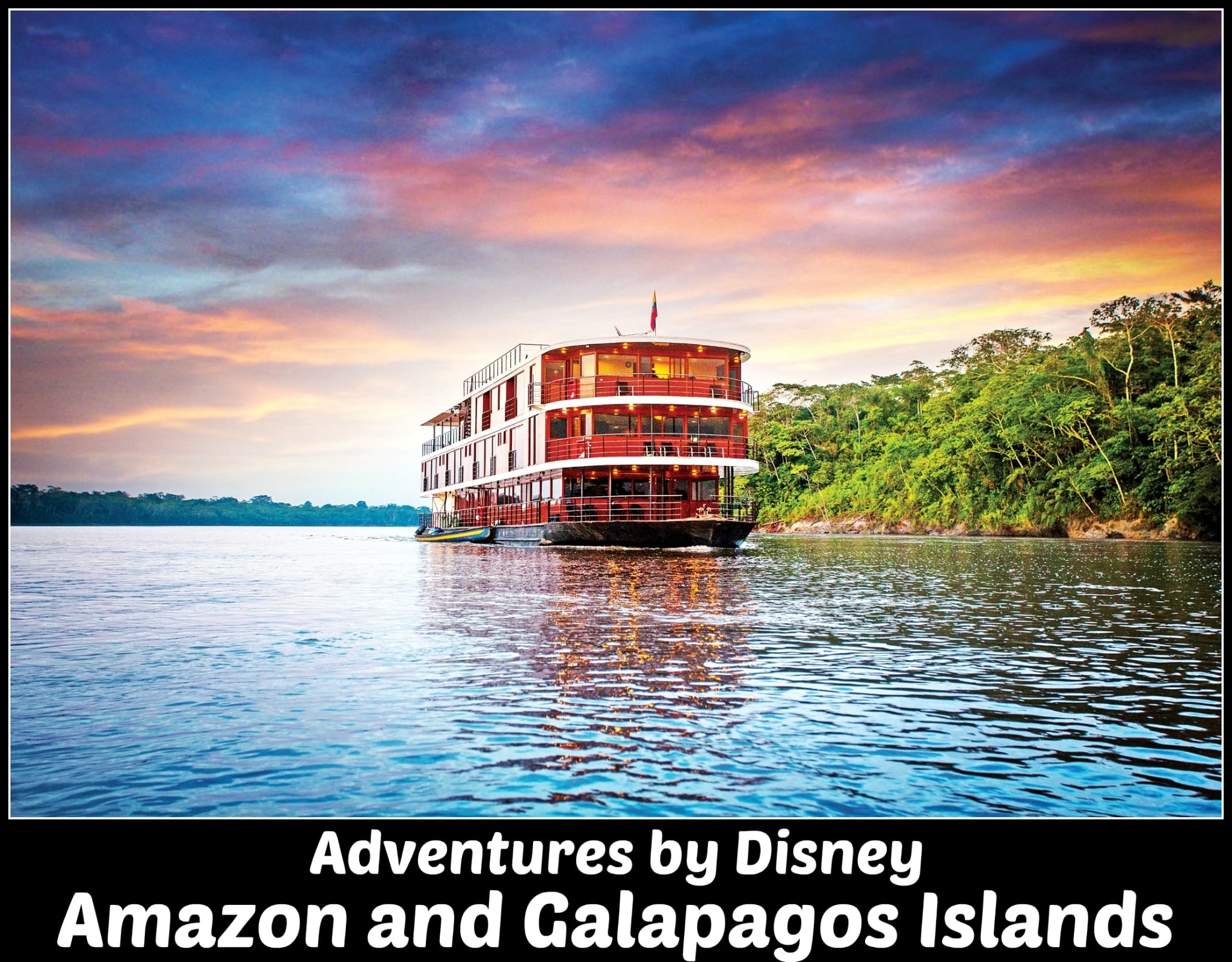 Quito, Yasuni National Park, Santa Cruz Island – 12 Days/11 Nights
Get ready for an adventure to the middle of the earth—the equator! From the rain forests of the Amazon and the Yasuni National Park to the more arid Galapagos Islands, this region offers experiences in culture, animal encounters and with plant species accessible nowhere else in the world. With your natural historian at your side, you will see why many of the sites in Ecuador are listed as UNESCO World Heritage Sites.
Ecuador: Adventures by Disney Amazon and Galapagos Islands Trip Highlights
Early Morning Rainforest Trek
Take a guided journey into the rainforest just after sunrise. Encounter animals, birds and exotic insects as they begin their day. And feel inspired by the diverse sights and sounds the rainforest reveals in the early morning.
Canoe Excursion Along The Napo River
Paddle into the habitat of the pink river dolphin! Fill your senses with the ambiance of this tropical environment as you keep alert for animal sightings, such as black caimans, river turtles and sloth.
Jungle Canopy Tower Walk
Walk through the upper layer of the Amazon rainforest and you just might encounter wildlife you've never seen before living in this lush habitat that contains half of all plant species.
Visit To Limoncocha Biological Reserve
Discover a tropical paradise, rich with unique trees and a large variety of bird, fish and mammal species. Be awestruck by the beauty surrounding you as you learn about the reserve's history and culture as well as the role it plays in protecting wildlife.
Cooking Class In Quito
Learn how to make Andean specialties like ceviche using fresh ingredients while Junior Adventurers prepare dessert at Zazu, a favorite local restaurant.
Adventures by Disney Amazon and Galapagos Islands Tour Accommodations:
JW Marriott Hotel Quito
The Anakonda Riverboat
Finch Bay Hotel
Hotel del Parque
Meals Included: 11 Breakfasts, 10 Lunches, 9 Dinners
Age Requirements: Minimum age 7, Recommended age 8+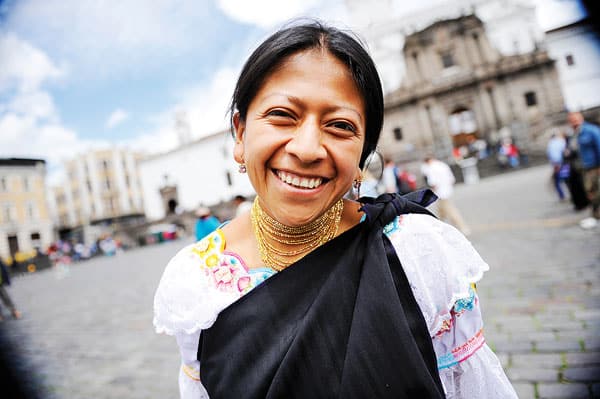 Adventures by Disney Amazon and Galapagos Travel Dates and Itinerary
2020 Season Departure Dates
May 26, 2020 – Jun 6, 2020
Jun 9, 2020 – Jun 20, 2020
Jun 23, 2020 – Jul 4, 2020
Jul 7, 2020 – Jul 18, 2020
Jul 21, 2020 – Aug 1, 2020
Aug 4, 2020 – Aug 15, 2020
Sep 8, 2020 – Sep 19, 2020 – Adult Exclusive
Oct 13, 2020 – Oct 24, 2020 – Adult Exclusive
Dec 22, 2020 – Jan 2, 2021
Dec 29, 2020 – Jan 9, 2021
Jan 5, 2021 – Jan 16, 2021 – Adult Exclusive
Mar 23, 2021 – Apr 3, 2021
Download the 2020 Itinerary