Great Barrier Reef, Ayers Rock (Uluru) and Sydney – 11 Days / 10 Nights
Adventures by Disney Australia Discovery Down Under – With a history and culture as colorful and expansive as the Great Barrier Reef, Australia is a world unto itself. Explore this diverse continent – including the untamed island of Tasmania – experience everything from the azure oceans to the arid outback, spectacular cities to magnificent rainforests.
Adventures by Disney Australia Trip Highlights
Great Barrier Reef
Delight in seeing the largest living organism up close—in its full, multicolored splendor! Composed of billions of tiny organisms called "coral polyps," the Great Barrier Reef is a natural wonder made of over 3,000 individual reefs that will fill you with awe.
Discover The World's Oldest Living Culture
Be greeted by Aboriginals who are the original inhabitants of the Kuranda rainforest at Tjapukai Aboriginal Culture Park. They welcome you with stories and teach you some traditional Aboriginal arts and crafts, boomerang-throwing, how to play the didgeridoo and more.
Hike At Uluru (Ayers Rock)
Feel the power of Uluru on a privately guided hike around its base. Sacred to the Aboriginals, this stunning monolith looms over the red desert surrounding it. As mammoth as it is spectacularly beautiful, it is one of natural wonders of the world and an iconic symbol of Australia.
Explore Scenic Sydney
Tour this delightful city on a harbour boat cruise. Visit the magnificent Sydney Opera House and tour Taronga Zoo after-hours where you can meet some Australian animals up close!
Live The Life Of An Australian Cowboy
Imagine yourself being a real Australian cowboy when you visit the Tobruk Sheep Farm! Learn how to herd and shear sheep. And work in partnership with the instinctively brilliant sheep dogs that help you get the job done.
Ride A Camel Across The Red Desert
Experience sunrise riding on the back of a camel! Watch the desert wake up in front of your eyes—and see the flora and fauna around you in breathtaking detail as you leisurely cross the vast expanse.
Discover The Gold Coast And Byron Bay
Explore the Gold Coast—the fabulous city, famous surfing beaches and astounding rainforest. Take a side trip to nearby Byron Bay to go kayaking in its picture-perfect waters or simply lounge on its white-sand beaches!
Adventures by Disney Australia Tour Accommodations:
Shangri-La Sydney
Sails in the Desert
Sea Temple Palm Cove
Sheraton Mirage Gold Coast
Meals Included: 10 Breakfasts, 6 Lunches, 6 Dinners
Age Requirements: Minimum age 4, Recommended age 7+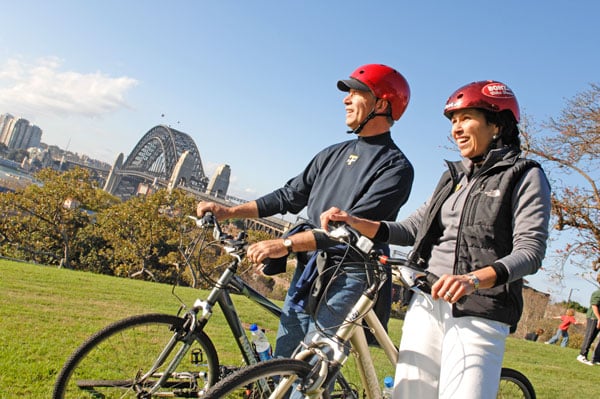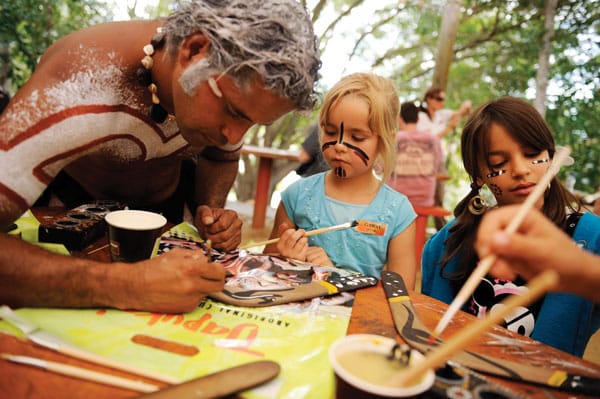 Adventures by Disney Australia Travel Dates and Itinerary
2020 Season Departure Dates
May 31, 2020 – Jun 10, 2020
Jun 14, 2020 – Jun 24, 2020
Jun 28, 2020 – Jul 8, 2020
Jul 12, 2020 – Jul 22, 2020
Jul 26, 2020 – Aug 5, 2020
Aug 9, 2020 – Aug 19, 2020
Sep 27, 2020 – Oct 7, 2020 – Adult Exclusive
Oct 11, 2020 – Oct 21, 2020 – Adult Exclusive
Oct 25, 2020 – Nov 4, 2020 – Adult Exclusive
Nov 15, 2020 – Nov 25, 2020 – Adult Exclusive
Dec 20, 2020 – Dec 30, 2020
Dec 23, 2020 – Jan 2, 2021
Dec 27, 2020 – Jan 6, 2021
Jan 3, 2021 – Jan 13, 2021 – Adult Exclusive
Jan 17, 2021 – Jan 27, 2021 – Adult Exclusive
Jan 31, 2021 – Feb 10, 2021 – Adult Exclusive
Feb 14, 2021 – Feb 24, 2021 – Adult Exclusive
Mar 14, 2021 – Mar 24, 2021
Mar 28, 2021 – Apr 7, 2021
Download the 2020 Itinerary