Our travel counselor gave wonderful advice regarding traveling with small children and made sure to build rest time into our schedule.
-Brittany K
Our counselor has been absolutely wonderful!  This will be our first Disney Family Trip and she has been with me every step of the way with planning.  She answers my questions in a timely manner and with lots of detailed information to help me.  I can feel her LOVE for Disney and her passion for helping others have a wonderful experience.

-Erika
Saved me time and money doing all the research on planning our vacation!  He provided so much information that I was not aware of. And was always responding quickly to all of my questions!
-Tammy M
Thank you for sharing the pictures Tammy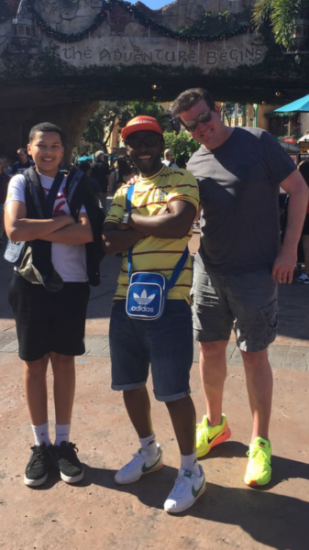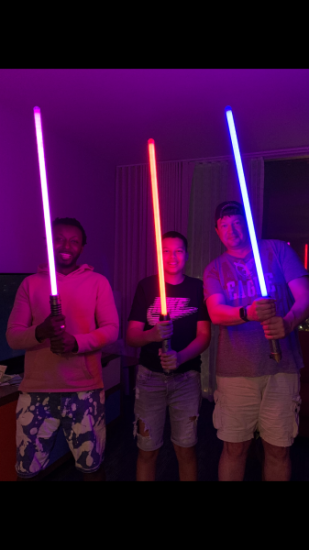 Our agent was amazing. This is our 2nd trip with her and we will be utilizing her in 2021! She was always prompt and friendly in her emails and went out of her way to be helpful. She made the planning process painless!
-Janelle F
We booked our vacation with only a few months notice, so did not have a whole lot of time to do extensive research. Without our agent, this vacation would not have happened. I did not have to worry about booking the fast passes and every little detail, because I knew she had it covered.

-Jill D
The best experience imaginable. Our counselor is a wealth of knowledge. He was so helpful in every aspect of our trip. I don't know what we would have done without him. Excellent coordinator.  So thankful for booking thru Magic for Less.
-Ruthie W
I can not say enough about the great service our Magic for Less counselor has provided my family and myself.  She took care of all our needs and gave me some sound advice.  She is always looking for ways to save us money, especially with discounts. If I run into a problem, I contact her and she is finding ways to solve my issues with perfection.  I am so glad she became my travel agent will continue to book my trips through her.  She is an asset and always spreading her pixie dust my way.  My Granddaughter is quite fond of her.  She provided a wonderful trip for all of us for my Granddaughter's graduation trip in October.  She fulfilled all of her dreams.  I can't say enough about our counselor.  She is like Tinker Bell, she spreads pixie dust to make our trip and dreams come true.  I can't think of anything because your service is wonderful.  I would strongly recommend anyone going to Disney to use The Magic for Less for a less stressful trip.  Your staff is outstanding.

-Janice B
We have made several trips to WDW in the last 10 years. We have used a Disney travel agent with another agency, but never had the level of service provided by your agency or by our counselor. She was knowledgeable, timely in communication, and had great suggestions.
-Stephanie M
Our agent was fantastic.  She knows so much about Disney and I used a lot of her Disney tips that she sent to me in her emails.  Everything was easy to find and she helped make our trip fantastic.

-Amy Z
The Magic for Less Travel Team loves helping guests make their vacation dreams a reality. The Magic For Less Travel is an Authorized Disney Vacation Planner, and one of less than 20 agencies in the country to receive Disney highest designation as a Platinum Earmarked Agency. Since 2002 we have provided complimentary concierge planning services to guests planning Disney, Universal, Cruise and other leisure vacations.