Do you remember that I Love Lucy episode, where Lucy, Ethel and Fred eat lunch at a restaurant in Hollywood, California? They are sitting in a booth eating their meals, and a famous movie star is seated in the booth next to them. Lucy is mesmerized by him, and ends up embarrassing herself at the restaurant.  It's one of my favorite I Love Lucy episodes and every time I eat at The Hollywood Brown Derby restaurant, I think of this episode!
The Hollywood Brown Derby is located in Disney's Hollywood Studios on Sunset Boulevard. On the opposite end of the street is the Hollywood Tower of Terror attraction!
https://i1200.photobucket.com/albums/bb322/DisLauraT/Brown%20Derby%20Blog/IMG_3166.jpg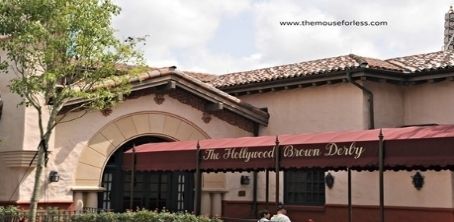 As soon as you enter the lobby, you are immediately immersed into the "golden age of Hollywood," as the official Disney website states. The walls are decorated with caricatures of the Stars. There are even little light fixtures with a brown derby on them. The Hollywood Brown Derby Restaurant is a signature restaurant. If you are on the Disney Dining Plan, it will take 2 Table Service Credits for lunch or dinner. This restaurant is also available for the Fantasmic Dinner Package for lunch and dinner for select dates throughout the year.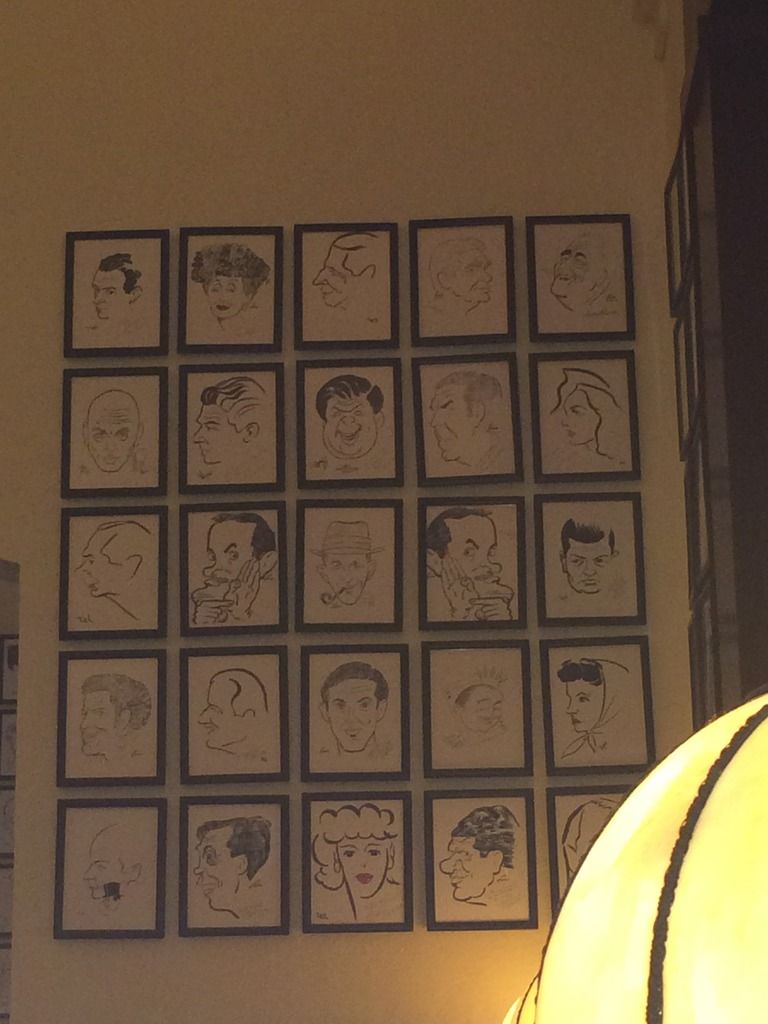 I made a dining reservation for lunch 180 days in advance on a Monday afternoon in July. We checked in about fifteen minutes early, and were seated within 5 minute of checking in. My husband and I were sat in one of the famous booths.
We were immediately greeted by our server who took our drink order. When she brought our cokes, she also brought out a bread basket with rolls and salted butter.
After looking at the menu, I decided I wanted The Crispy Jumbo Lump Crab Cakes as an appetizer. I received three small crab cakes on a plate with a sweet chili sauce. The crab cakes were crispy, hot, and filled with jumbo lump crab. They were delicious!
For our entrees, my husband ordered the Grilled Wagyu Beef Burger and I ordered the appetizer portion of the Famous Cobb Salad. The burger was so big, that my husband couldn't finish it. His favorite part was the pastrami and avocado on top of the burger.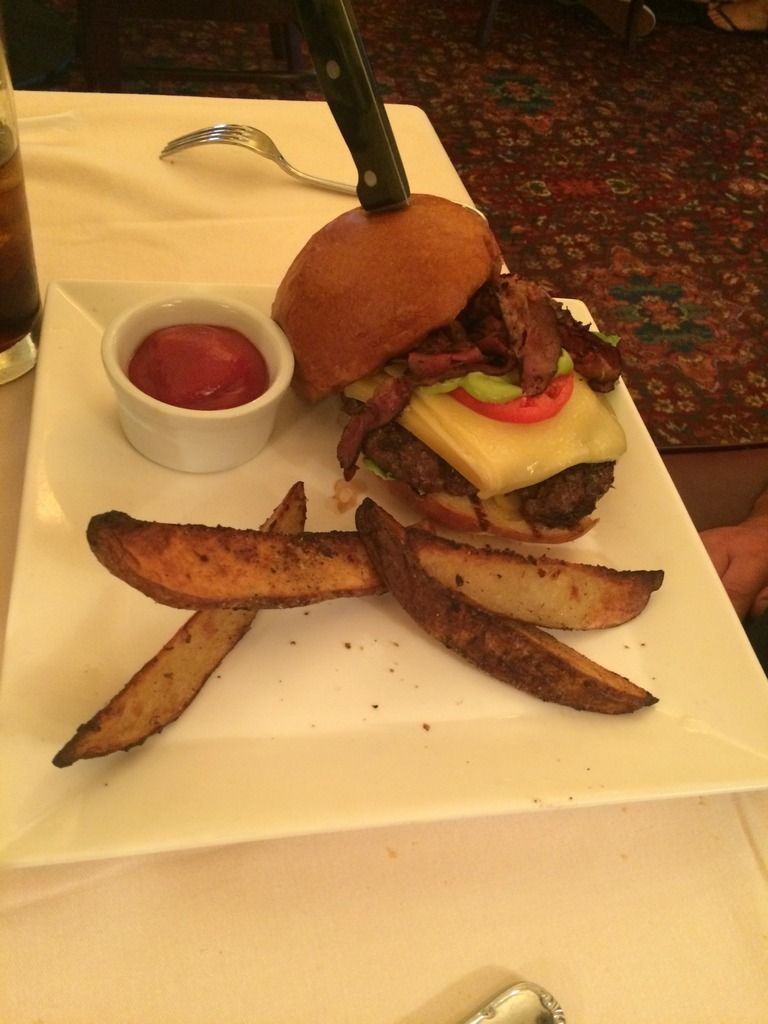 I had the Cobb Salad appetizer portion for my entree. The famous Brown Derby salad is comprised of turkey breast, bacon, egg, tomatoes, crumbled bleu cheese, avocado, chives, and Cobb dressing. As always, the Cobb Salad tasted delicious! The appetizer portion is huge! A couple could easily share this before ordering an entree.
It wouldn't be a successful trip to The Hollywood Brown Derby Restaurant if you leave without ordering the Brown Derby Original! Grapefruit Cake! It is a grapefruit flavored cake with multiple layers of cream cheese frosting. It is delicious! It is definitely worth trying on your next visit.
The Hollywood Brown Derby is a wonderful signature restaurant at Disney's Hollywood Studios. Looking to celebrate a birthday, or anniversary? This elegant restaurant has such a unique atmosphere. The Cast Member's at this restaurant are professional, and are able to make any celebration special. Just ask!
Don't forget to check out The Hollywood Brown Derby Lounge located next to the restaurant. It also has a unique menu, which can be found here!
Looking to book your next Walt Disney World vacation? Fill out this no-obligation quote form and you'll hear from one of the great agents at The Magic For Less Travel!
Similar Posts: