We recently spent time with Captain Hook, Mr. Smee, and Peter Pan on a special evening beginning and ending at Disney's Contemporary Resort. Our evening began with food, fun, and photos in a meeting room at the Contemporary Resort's Convention Center that had been transformed into a pirate lair. We were invited to join the pirate party by two fully costumed pirates who would be our guides for the evening. There was ice cream, cotton candy, chocolate coins, cake and all types of refreshments; as well as pirate punch and even adult beverages!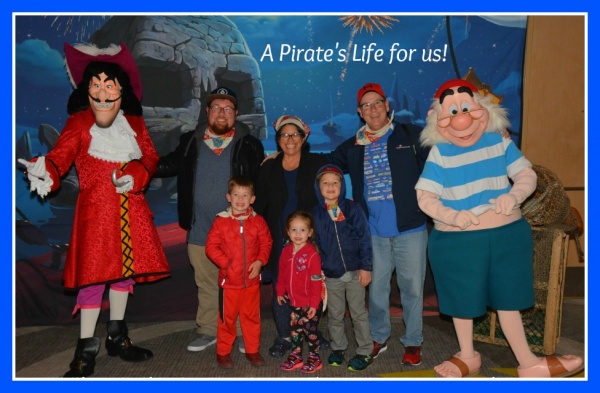 Shortly after the party began, our pirate hosts introduced Captain Hook & Mr. Smee!  They appeared for photos, autographs and fun. Everyone had the opportunity to meet the characters one on one and then our pirate hosts divided the party goes into 2 groups to board our pirate boats to view the Fireworks at the Magic Kingdom from the Seven Seas Lagoon.
Our pirate hosts provided a running commentary on all things pirate as we sailed from the Contemporary Resort on our way to Seven Seas Lagoon in front of Magic Kingdom. Their banter included songs and trivia contests complete with prizes. The boat Captain got us positioned for an unobstructed view of Cinderella's Castle and kept us there for the duration of Happily Everafter – the nightly fireworks show at the Magic Kingdom. It was very cold the evening of our Pirate Cruise and we were provided to place on the aluminum benches to keep the cold away plus blankets to wrap up and stay warm!
The view of the fireworks from that vantage point allows you to really appreciate the full scope and majesty of the show. The music and narration are piped in so you get everything without the crowd and no one blocking your view. The combination of the panoramic views, the dark waters and bright lights/fireworks creates an unforgettable experience. At the completion of the show, we sailed back to the Contemporary Resort marina where we were met by Peter Pan himself. Peter then led both groups back to the lobby area for pictures, autographs, and laughs. The evening was a huge hit with the kids AND the adults.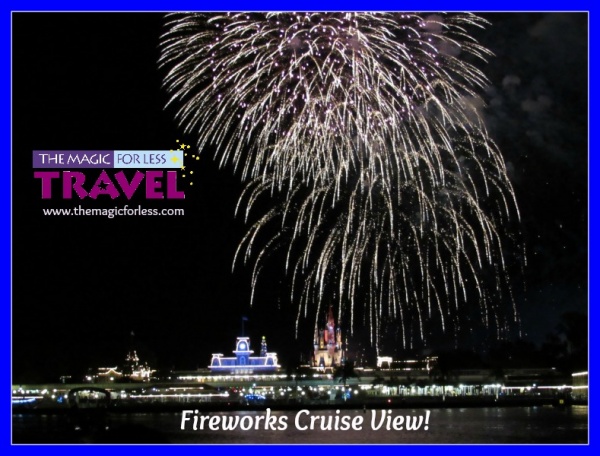 We came away impressed with many aspects of this specialty cruise. From the moment we arrived until Peter Pan waved us goodnight – we all had a magically memorable time!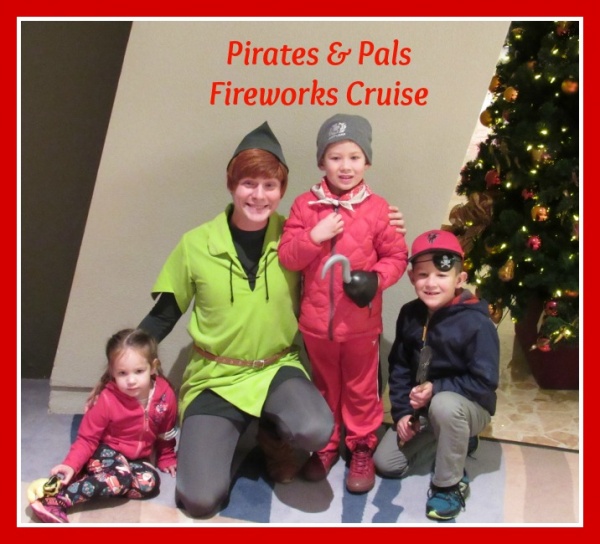 Similar Posts: