There are so many choices when planning a Disney trip.   Our Magic for Less agent was great about giving us enough information to make an informed decision but not so much that it was overwhelming. The timeline of when to do what planning tasks was fantastic. She also helped give us little tips specific to our group, like the Jedi training, which was a big hit.  She was amazing to work with! We would not have had nearly as magical of a trip without her help!
-Heidi Saylor
Our Magic for Less agent has exceeded my expectations time and time again. We had a problem with my husband's information dropping off (through Disney site) just prior to us being able to access Fast Passes, and she spent almost 2 hours on the phone with them rectifying the situation. KUDOS!!!! I have already recommended your company, more specifically our agent, to take care of anyone's needs who are inquiring about a Disney vacation. This is my second vacation booked with Disney through her and I will continue to utilize her for this in the future. She responds to issues/questions in an extremely timely manner and has a wealth of knowledge! As an RN Clinical Director when you have many balls in the air that you are juggling, I can appreciate working with someone who is extremely responsive, detail oriented and highly communicative. I will never recommend anyone else to handle a vacation to this extent.

-Tara S
Our agent does it all!  I know when I ask for her help planning a trip that it is going to be perfect!
-Katherine B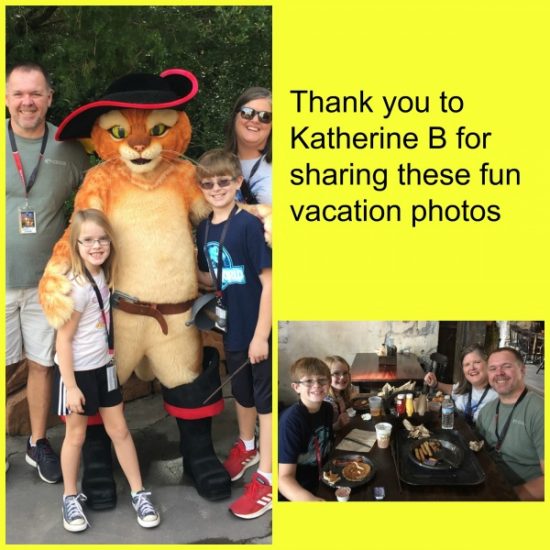 One of the main reasons we went to Disney this year was because it is our 20th wedding anniversary and our Magic for Less Counselor provided us a excellent dinner engagement on top of the contemporary hotel where we had a excellent view of the Magic Kingdom to take in the firework display while we ate
-David C
Our Magic for Less agent is so knowledgeable and always goes the extra mile to make sure our trip is memorable. She takes care of everything and is so friendly . I will never take a trip to a Disney on my own. She goes above and beyond to help me get everything accomplished for our magical trip.  She always makes sure I am aware of everything Disney for my trips. Outstanding service.  She is so happy and gracious to take time to help me with any and all my questions. She is awesome. I can't say enough about her, her hard work, and knowledge of Disney.

-Janice B
My agent's expertise shines though with All Things Disney.  She is a trustworthy and wonderful travel agent to have for any Disney Destination vacation.  The Magic For Less Travel is awesome from the initial quote to the trip itself.  Thank you for all you do.
-Kelly N
We are DVC members and avid Disney travelers and we still occasionally book with cash outside of our DVC stays, typically when we are trying to connect vacations with friends or families and they prefer to stay at a moderate or value resort.  Even though we consider ourselves Disney vacation planning pros, we always use our Magic for Less counselor to plan our trips that aren't through DVC because it's nice to let someone else plan for you and give us a break!

-Mandy V
The service is far EXCEEDING my expectations.  This is my first time planning a trip to Disney World.  Our Magic for Less agent is absolutely amazing and has been extremely helpful and patient through this entire process.  I must say, I think I would have been completely overwhelmed and stressed if I didn't have her!!! She goes above and beyond to guarantee we will have the most magical trip possible. She has made this process so smooth and she even helped to book our fast passes because she wanted to guarantee our spots at the parks.  Talk about awesome!!!!!! She also helped with our Be Our Guest reservation. I can't say enough wonderful things about her. I know, for a fact, that we are off to a great start for our family vacation to Disney World. She also makes sure to remind me of important dates and timelines.  For a busy, working full time Mom of two young girls this service is invaluable.  I highly highly highly recommend her. She's wonderful!!!!!!! 
-Amy C
Our agent was amazing! We have never been to Disney world before and we are going with our 3 children so we wanted this to be amazing but also budget friendly. She was still searching for better deals after we booked our trip to make sure we were getting the best deal! Thank you to her for making this so easy!  I have already given her information to a friend of mine.

-Jessica O
Our agent was amazing! She offered (and I accepted) a day by day spreadsheet that had our itinerary mapped out with important phone numbers and times. I used it in conjunction with the app to verify where we should be…She also was available by phone and text while we were there! The first day I had lots of questions and she answered and reassured me very quickly. She also asked and found out about the interests of my children which helped us plan our trip to Animal Kingdom and Magic Kingdom more effectively. My daughter loved all the shows we were able to see and kept asking 'are we going to another show?!' She asked about my son and when I told her he loved dinosaurs then she told me where to go so he could dig for fossils…he loved it and of course cried when we had to leave. Without her advice and guidance we would have just wandered around the park…it would have been exhausting and not much fun…but because we had a plan and tips I knew where we should go and what we could see. It was great!
-Deirdra T
Our agent was with us every step of the way! She immediately responded to my every question and request to check dates and prices. She was always helpful and friendly, even when I showered her with emails and numerous questions!

-Phyllis R
The last time I  visited Disney World – 32 years ago – we did not have dining plans, fast passes, or memory maker.  I bought tickets, we showed up at the gate, and rode the rides. We ate when we were hungry, and I took photos.  When I saw online all that I needed to do for THIS Disney experience, I was overwhelmed.  But our Magic for Less counselor made everything so easy, and was very patient with me as I had many questions.  I would highly recommend her to family and friends. I traveled many times with my mother, son and niece when the children were young (Disney, Disney cruises, New England, Bahamas, and Delta Queen Steamboat), as with my late husband (Bermuda, Jamaica, California, Colorado, Arizona, Alaska, and several other states),  and had many travel counselors.  None were as helpful and as patient as my counselor from The Magic for Less Travel
–Mary Mc
Similar Posts: