As a parent of two young kids, I know first hand that you have to pack A LOT of stuff when you head on vacation as a family. Clothes upon clothes, car seats, activities for the car or plane, etc. It can be overwhelming. And one of the other large pieces that we have to travel with is a stroller. Our kiddos little legs can only move so fast and so far before we are dealing with sore bodies and the crying begins.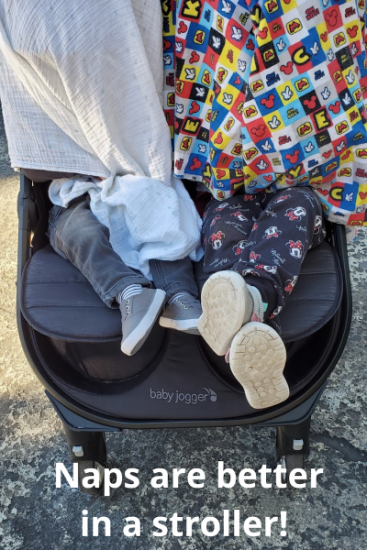 For our last trip to Walt Disney World, we decided not to bring along our own stroller and rent one from a local company instead. It also happened to be only a month or so after my father-in-law's knee replacement surgery and we determined that a scooter or electric convenience vehicle (ECV) would be needed for his trip. 
Scooterbug
We decided to rent the double stroller and ECV from Scooterbug, a local company that was recently named as the Preferred Vendor by Walt Disney World for such rentals. That means that Scooterbug can deliver their rentals to a Disney Resort's Bell services desk directly. All other vendors now are required to meet the guest and deliver it directly to them. Based on our schedule and the ease of not having to meet at a set time, Scooterbug made sense for us and everything worked out splendidly.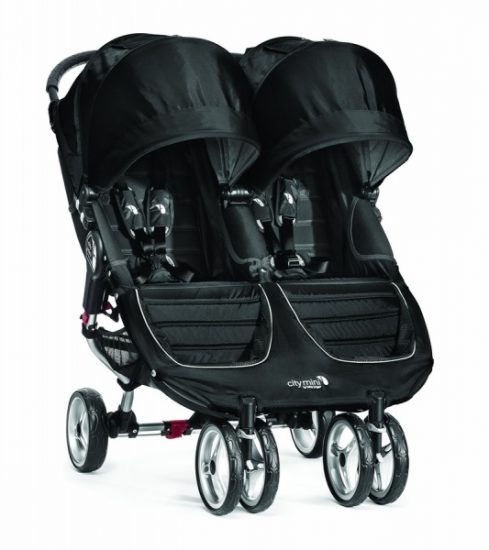 The process with Scooterbug, and most others, is pretty simple. You determine the equipment you'd like to rent, decide if you want to add on any accessories, like cup holders and such, determine if a damage or liability waiver is right for you (each company's will be slightly different) and then we'll just need some basic information, along with a credit card to book. Most companies won't charge you until the product has been delivered to you and don't forget to check out their cancellation policy.
When I dropped everyone off at the front entrance of Art of Animation, before returning the car to the rental dropoff location, our double stroller and ECV were already waiting and ready for us at bell services. Both the stroller and the ECV were in outstanding condition and gave us the peace of mind that we needed when going to the parks. Our kids actually thought of the scooter as a ride and loved hopping on with Papa. No children actually rode the scooter while it was moving, only hopped on when we were parked. Amazing the things that kid's think of as fun!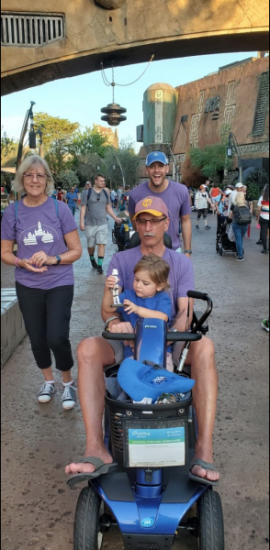 As for charging the ECV at night, we were able to plug it into a normal outlet either in our room or even in the hallway! We chose the hallway almost every night so we had as much space as possible in the room… Just remember to take the key with you!
Once it was time to leave, we simply took the scooter and stroller back to bell services and they handled the pickup process from Scooterbug.
Rental Process
Renting a stroller or ECV at Walt Disney World USED to be a pretty easy and painless process. You would work with your travel agent to determine what you needed to rent, whether that be a single or double stroller, an ECV, or a combination of both. Your friendly travel agent would work with one of the companies located in and around Orlando to secure your rental and almost seamlessly it would be waiting for you at your Walt Disney World resort upon arrival. Your stroller or scooter would inevitably be waiting for your at bell services and once you parked your car or hopped off Disney's Magical Express, you could grab your gear and get ready to enjoy the magic of a Walt Disney World vacation.
Along the way, Disney noticed a few glaring issues that had popped up. Some guests had decided to push the limits of what exactly a "stroller" was and bell services were often-times getting overloaded and overburdened with multiple stroller and ECV deliveries a day.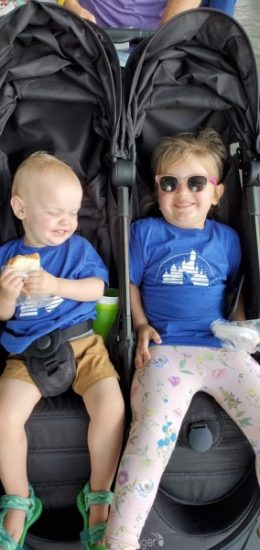 That's where Disney changed not only the procedure for delivery of a stroller or ECV but also what was allowed in the parks. No longer would deluxe prince and princess carriages be allowed in the park and a strict set of guidelines for stroller size was put into place. Read all about it via TheMouseForLess.
Disney decided that Strollers must be 31" (79cm) wide and 52" (132cm) long or smaller and that wagons and stroller wagons would no longer be permitted in our parks. The new restrictions, in my mind, are pretty fair and still allow tons of different stoller options into the park. 
Not long after, Disney changed the process of how things could and would be delivered to guests staying on-property. As I noted above, bell services would be taking in lots of ECVs and strollers from multiple companies and it started to clog up the backroom and take a ton of the bellhops' time. 
When all the dust settled, Walt Disney World had determined that they needed to change things up and this was their best option. I will list the full policy and a link to the official Disney page below.  
Not staying at a Walt Disney World property? You can probably have everything delivered to your resort, hotel, or rental property, but make sure to work with your The Magic For Less travel agent to confirm. A few of the rental companies will even meet you at the airport so you can have your stroller or ECV sooner. We have relationships with most every rental company and can find a provider that best meets your needs.
Sounds like too much work? It's not for us, your friendly The Magic For Less travel agents. We are happy to help you secure your ECV or stroller rental from any vendor that makes sense for you. If you'd like to work with me, you can find out more information here: Meet Max Huber 
And, don't forget that you can always bring your own equipment with you. If you are driving and can fit it in the car, Disney does not restrict bringing your own equipment. Most airlines are great to work with for checking car seats when you check your luggage, and gate-checking your strollers so you can have the peace of mind of getting your family through security and to the gate before putting your stroller under the plane. 
To read the new policy information, go here.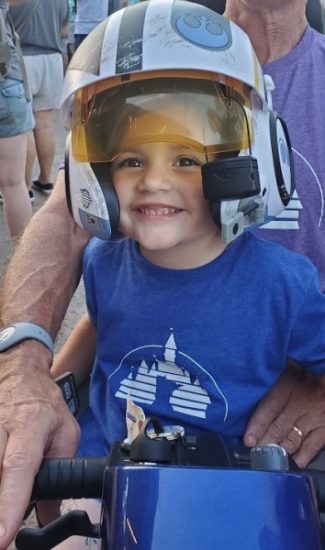 Similar Posts: