Our Magic for Less counselor was so awesome!  It felt like he was just totally in my corner the whole time in order to ensure my family and I had a truly magical experience.  We've gone twice before to Disney and once to Disney land without our counselor and we will never make that mistake again.  It was so much easier with his coaching and advice. 
-Ashley R
Our Magic for Less agent has been available at all hours to answer questions and offer help.  I've been shocked more than once by her promptness. I may think of something late at night and send a text just so I don't forget only to realize when I check my mail in the morning that she had answered me almost instantaneously.  She's the best. We've never had a glitch in our plans.  We almost did, but thanks to her attention to detail we got it worked before it became an issue.

-Terrie F
My Magic for Less agent was great!  He made it very easy.  He provided me with information as I asked for it.  He got me websites, blogs, podcasts and other resources so I could find out as much as possible.  He quickly responded to my questions and used his personal knowledge and experience to guide me through this process. I loved all of the emails and regular mailings.  I was given all of the information I needed to make great selections and have an awesome vacation.
-Brian S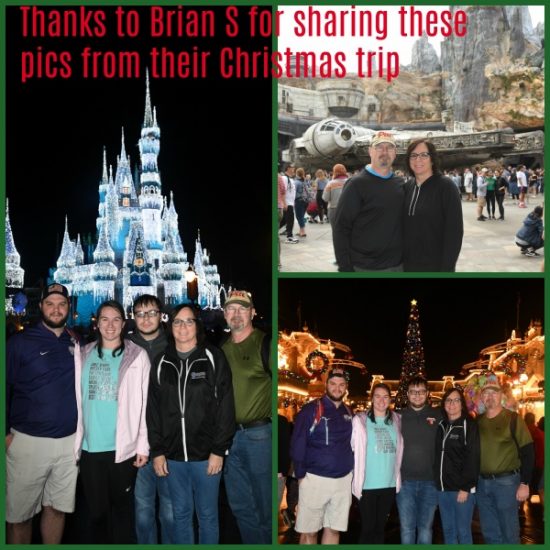 Our agent went out of his way to make sure we had a good experience and that even lasted when we were at Disney.  We would not have been able to plan it without him and I would recommend his service to anyone who is traveling to Disney.  He was always patient, friendly and professional.
-Adam S
Our Magic for Less counselor has been a great help and source of information & advice. From the very start with her recommendations of suitable Disney accommodation for myself & my kids to finding a great deal at Universal for us. She's always been prompt to reply and answer my many, many questions! She has definitely made my trip planning process much smoother and stress free.

-Emma H
Our Magic for Less agent is very knowledgeable about Disney.  She always works with me to get me the very best deal.  I have no problem asking for her help when it comes to obtaining a dining reservation or getting a hard-to-get fast pass.  She is outstanding and so friendly.  There are not enough words to express how much I enjoy working with her and how she helps me and my family obtain our perfect Disney trip each and every time. I have never had any problems with getting my Disney reservations, dining reservations or fast passes.  Everyone in their life can improve but our agent is the best as far as I am concerned.  She keeps up with the latest information which helps not only me but other customers.  I will continue to use your services for every trip I make to Disney.
-Janice B
Our agent went above and beyond to help us make our trip Magical! She is thoughtful, kind and wonderful and it was a pleasure interacting with her. We are hooked onto Disney and Magic for less and will be booking more magical adventures with her in future!  Thank you for hiring people like her!

-Teju H
We have booked 3 trips now with our counselor through the Magic for less and have never been disappointed with the service we have received while booking or before or during.   We will definitely continue to use this company and her as our travel counselor for future vacations!!
-Michelle K
She did an exceptional job informing us of key Disney World vacation planning deadlines (FastPass+, Dining, etc.) and other important matters that really enhanced our vacation experience and helped us have a much more fulfilling experience and save time that we could use in other ways (especially with FastPass use). She is an AWESOME travel counselor and such a pleasure to work with.  She really contributed to our having a GREAT Disney World vacation!  We so much appreciate all her time and effort and always being there whenever we had questions or needs.

-Don F
Our Magic for Less agent is fantastic!  I don't have to worry about anything, she takes care of it all and answers any questions or concerns I have.  And I always get a quick response from her.  She is a great asset for your company.
-Connie E
When we wanted to plan a vacation to Disney, I knew that there would be a lot of details and plans to take care of. I am a full time mom as well as a dentist. I knew that I was not going to be able to put the time and effort into the planning that is needed.   I wanted to make the most of our family vacation. Our travel agent took care of everything and took all the stress out of my vacation planning. She booked all the events and meals that we wanted as well as additional ones that she knew were good. I know my trip would not have been as successful and as enjoyable for both my family and myself had we not taken advantage of her services. She was quick to get back with any questions and also had so many helpful tips. I can't thank her enough.

-Katie M
I cannot say enough great things about our experience with agent and The Magic for Less!  To be honest, we were not excited about going to Disney, but felt like we needed to "check it off the bucket list" for our 3 kids (ages 12, 9, and 6).  Not interested in reading the blogs and figuring out how to schedule, our agent helped book our stay, book our Fast Passes and dinner reservations for our group of 7.  Arriving at Disney, we quickly realized that is REALLY IS MAGICAL!  We had so much fun and the smiles on our children's faces made it worth EVERY SINGLE PENNY!  Our only regret?? Not staying long enough!  We will be using her to book our next Disney trip soon! She made it so easy and everything was so organized. 
-Alisa L
She was amazing!  Our Magic for Less counselor helped with planning-before, during, and after our trip!  She is literally a FOUNTAIN of Knowledge!  She helped with all aspects of our trip- including advice for traveling with a senior, with food sensitivities, and with a birthday in our party!  Couldn't have asked for a more willing or ready travel counselor. I have recommended her to so many friends and colleagues!

-Melanie C
Similar Posts: