Our agent was with us every step of the way. She is very knowledgeable and very patient. I had to make a number of changes to our resort of choice and she was so accommodating! She also helped my friend to book the same trip to WDW and she made everything seamless.  I plan to book another trip with your company and with my agent in the near future. I will also recommend Magic for Less to all my friends and family. 
-Cindy M
Our agent provided valuable info about parks- specifically, transportation details including how to quickly move btw parks and resorts.  She provided suggestions for fastpass rides and dining since this was my first trip to disney in 20 yrs.  We are not sure when we will go back to Disney, but we certainly won't go without calling her.  We've provided several friends and family members with her contact details

-Casie A
Thank you to our client Maria M for sharing these great photos of her family having fun on their Disney Cruise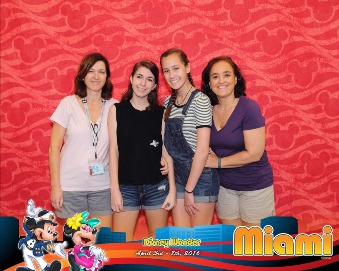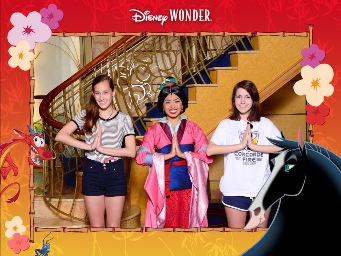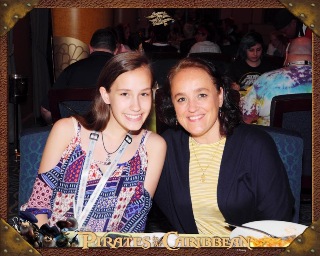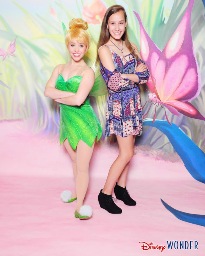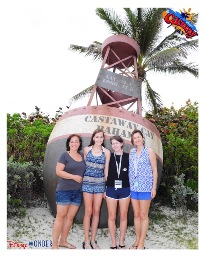 Our 1st Time to Disney and our agent could answer any questions and we had plenty but always courteous and friendly. She sometimes would know what we were going to ask before we asked it and gave us the answer to help our trip be Just Perfect and Magical ! Thank you so much for taking the time to email us, call us whenever we had any questions concerning our trip and making our first vacation to Disney one we will NEVER forget! We still all have smiles on our faces…..and will for a long time.

-Carol C
My stress level was decreased knowing that our counselor was keeping her eye on our arrangements
-Anne
I felt comfortable with my choices and knew that I would be able to enjoy without worry. His advice was great.

-Janet N
I felt well prepared and knowledgeable of what to expect.
-Janet P
Even though we have been on several cruises before using Magic for Less, it was great having someone take care of the little details for us, and we were given some helpful information (ex. changes in alcohol policy, etc) Also, our agent was so wonderful in making some customized door decorations for our stateroom which we loved displaying and will always keep!  Keep up the fantastic work! 🙂  Thanks for helping to make our trip the best we've had to date!  We look forward to working with you again in the future!

-Melissa A
I wanted to "park hop" while I was there and could not get a Disney person on the phone.  I called my agent's cell phone and she had all the information I needed and it was so easy to make the change.  She also told us everything that would be closed or delayed so we could expect those things when we got down there.   So easy to have her available to answer questions.  The whole vacation got planned quickly because she was so knowledgeable.
-Janet C
It was very, very helpful to have him be able to answer any and all of the questions that I had.  I haven't planned a vacation for 10 years and was very nervous about it.  He calmed my fears.

-Pamela L
It made it easier to get the resort booked. I didn't have to sit there and go through each resort to find the best, which saved me time. Mike always responded promptly and answered all my questions. I always felt like I was in good hands.
-Kristi W
The knowledge that the travel counselors have and share with us, made our vacation experience wonderful. There was not one thing that I asked that Audie did not have an answer for or take care of!  We can't wait to book our next vacation. Thanks for all of your help and wealth of information.

-Jeanine D
Helped guide me on important timelines.
-Erika H
Always timely communication and great tips to help us along the way. We are veteran WDW travelers but still benefitted from our agent's help and expert advice.

-Mike M
Our counselor was very professional and knowledgeable. Her recommendations was detailed and on point.
-Denny M
Our agent was very knowledgeable about Disney cruises and the Disney Fantasy; she was never pushy to upgrade; incredibly prompt in communication; overall very helpful.

-Julie F
Our travel counselor was a incredible.  I have worked with countless travel agents over the years and never have I felt as taken care of as I did with her.  The difference between our prior less-than-smooth WDW trip using a different agent and the one were she was in charge of the travel planning experience was night and day.  Now that I know what an exceptional travel counselor can provide, I will entrust all of our future WDW and Disney Cruise travels to her.  She is someone who so thoroughly loves everything about Disney that her excitement to be helping others experience the magic is contagious!
-Sonia C
It was our first visit to Universal Florida and we had questions and were looking for some advice about touring the parks.  Our aent answered questions, gave advice, and was just generally very accessible throughout the entire process.  She answered all of our emails in a flash!!

-Diane J
Our agent was great!!  She booked us a room and took care of the details extremely quick so we could get back to enjoying Disney World.  Awesome job!!!
-David L
This was our first cruise and our agent gave us all sorts of tips as well as SO MUCH POSITIVE EXCITEMENT. He was fantastic. We've already booked a second cruise through him and will continue to do any Disney Vacation reservations with TMFL.   Thanks to him for all you do! You brighten my day!

-Jonathon B
Similar Posts: