I was amazed at the level of detail that my Travel Counselor provided.  He remembered that I was driving and sent me an email while on my vacation to let me know about road closures on my way home.  That is really going the extra mile.
-Sarah P
My counselor checked in frequently and contacted me before each deadline was coming so that I was prepared.

-Jamie H
My husband, Brandon, & I used you guys to book our honeymoon, which was a trip to Disney World for a few days, followed by a 7-night eastern Caribbean cruise aboard the Fantasy. I just want to say thank you to our agent for making it so easy & simple. The process couldn't have gone smoother. Everything was perfect! Thank you so much! 
-Jessica D
Thanks Jessica and Brandon for sharing some of your great honeymoon pictures!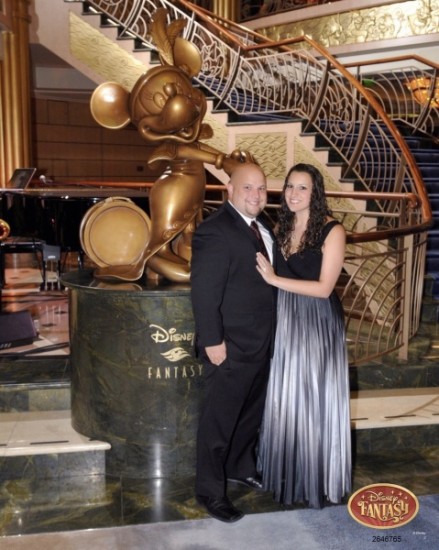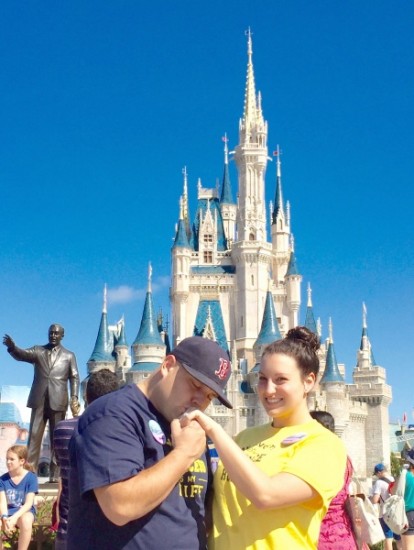 I was provided quickly and informative answers to any questions.  Using magic for less too all the stress out of booking and planning my families trip to Disney.

-April B
Our travel party consisted of 18 people with five separate reservations.  Our TMFLT Agent coordinated us all perfectly.  She also called me back immediately when I sent her a frantic email at almost 9:00pm on the second day of our trip.  I thought we had somehow ended up with the wrong dining plan but she called and explained and saved me so much worry!  She consistently goes above and beyond for her clients and we are so grateful for all of her hard work!
-Elizabeth H
Our TMFLT agent was always very responsive with questions and concerns.  I paid for my entire trip with gift cards and she had no problem doing this for me unlike some other travel agents I have heard of.  This is a very time consuming ordeal and I appreciate her doing it for us!!

-Frankie F
It was our first vacation and our counselor did a great job getting us through. She was well informed and gave us some great tips that helped out very well.
-Luis L
This was our first trip to Disney World, so we did not really know what to expect or to where to begin.  Our TMFLT counselor recommended the resort (Caribbean Beach) to stay at, and recommended several restaurants for dinner using the resort meal plan.  We were VERY pleased with his help, and followed his recommendations.  He also spoke with my wife to help her understand what to expect.  His help and guidance helped us have a pleasant & enjoyable 4 days at 4 different parks and 4 different restaurants.  Our group consisted of 5 adults & 3 children, and we all enjoyed the vacation!

-Hank S
Our vacation was very organized which made things more laid back. Our dinners were booked, resort, park days, it was all very nice.  Our counselor even spend an entire hour and a half on the phone with me one Saturday explaining different things. I loved working with her, as did the friend who recommended her. I will recommend her to each person who asks me for information about our trip to DISNEY!
-Samantha T
It was great to be able to have "one stop shopping" for the whole vacation and to know that I could speak to the same person each time I had a question about something.

-Sharon L
Our counselor helped me with everything, including requesting a table for just my daughter & myself at dinner on our Disney Cruise, and giving us information regarding excursions, etc. She was always available to answer my never ending questions.
-Tammy G
Great advice and tips on universal which helped a ton since it was our first time there in 10 years!

-Jennifer
I am an avid planner and normally go all out, on my last vacation (actually last 2) I wanted to sit back and have everything done for me. I just wanted the perfect vacation. My counselor worked with me and all my questions, (I still needed to know everything) and she made sure we didn't have a single problem. From dining, to tickets, to park hours and hotel perks, she knew it all and shared them all with me. She even shared things I didn't realize and things I hadn't even asked for. At the end, I sat back and enjoyed one of the best vacations I could have hoped for and never broke a sweat in the planning. I would recommend Magic For Less to anyone and everyone planning a magic stress-free vacation.
-Amy L
Our agent has been available every step of the way with her support, tips and communication. This made our vacation the most painless experience.

-Jeff M
Our counselor was excellent at giving us insider tips and first-hand knowledge of the parks and resorts. She paid attention to every detail and helped us determine what we ultimately needed and wanted for our family's first trip to Disney World. She was an invaluable resource of support and information for us.
-Gina P
Overall, I felt that we were very well prepared for this trip with all of the extra tips and suggestions provided both in your standard documentation and as a response to our questions that we asked.   We saved a lot of time that we would have had to have spent "learning" on our vacation and were able to take the maximum advantage of the parks.  Just my thanks to my agent for all of the help. There were a lot of last minute questions and she would always respond almost immediately (even on weekends). The service provided by you guys was amazing! Thanks!

-Wayne T
Similar Posts: