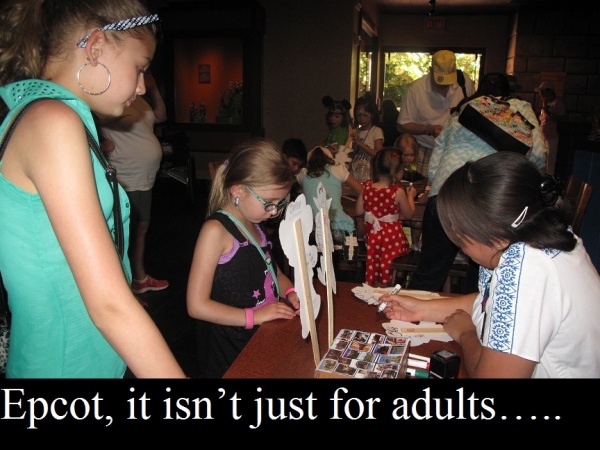 One of the things I hear all the time is, "we are not going to Epcot because the kids are too young". Epcot is great place to take a child.  They have fun and learn alot at the same time.  I have two daughters ages 12 and 7 and they have been visiting this one of a kind park since they were one.  We usually take two days to visit Epcot one day for Future World and one day for World Showcase.
Future World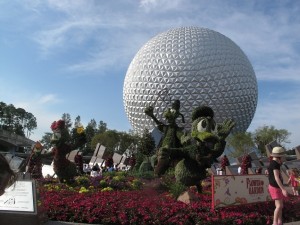 Believe it or not there is a ride inside this large geodesic sphere called Spaceship Earth. This 15 minute ride takes you through time and teaches you about communication from the creation of the alphabet to the printing press.  My kids love to ride this fantastic time machine.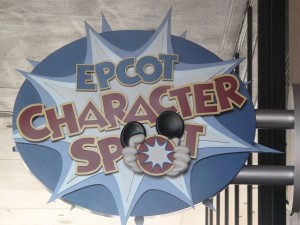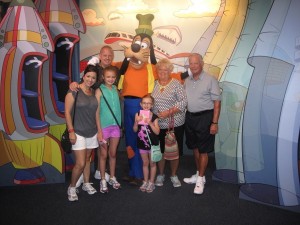 What would a Disney park be without characters? Epcot gives you a great opportunity to see Mickey, Minnie and Goofy while only standing in line once at Character Spot.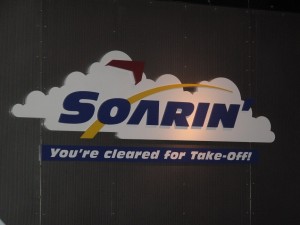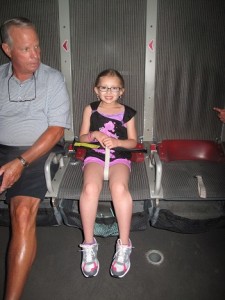 Inside The Land your kids will get to smell the scent of oranges as they fly over orange trees and you'll see them lift their little feet in the air as not to hit the peaks of Sleeping Beauty's Castle on Epcot's Soarin'.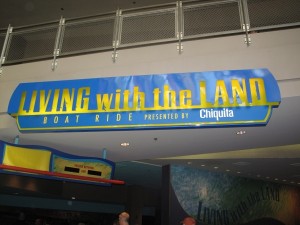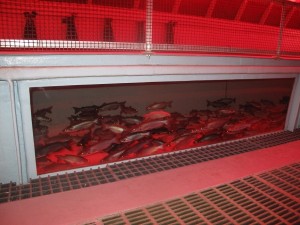 Also inside The Land kids can take a ride on Living with the Land boat ride. Here is where they will see how different foods grow including Mickey shaped pumpkins!  You will also go through their fish farm which is home to catfish, eels and baby alligators.  The land is home to Chip and Dale's Harvest Feast which is a character meal inside the restaurant Garden Grill.  Here you'll meet these crazy chipmunks and some other Disney characters as you eat family style in a rotating restaurant.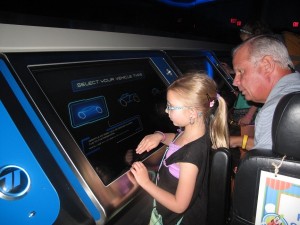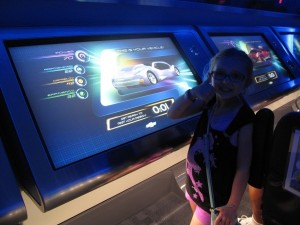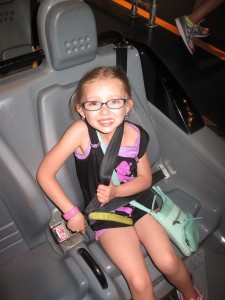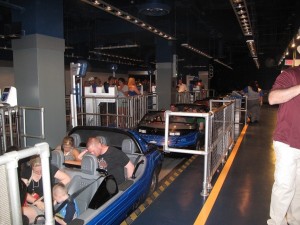 Another one of my kid's favorite rides is Test Track presented by Chevrolet. Here is where your kids will get to design their own car and then test it out.  After you done with the ride you can then make your own commercial staring the car you created.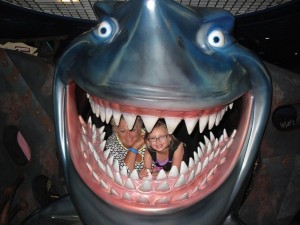 Kids will get to take a ride on a clamobile inside The Seas with Nemo and Friends. This ride is so cute and you feel like you are really in the waves with this colorful gang.  You can then head out to see a huge aquarium full of beautiful fish and Fins-on where your kids can learn all about the seas at their level.  All your little dudes will love Turtle Talk with Crush where they get to interact with this fun turtle.
There are even more attractions to see throughout Future World such as Captain EO, The Circle of Life, Ellen's Energy Adventure, Journey into the Imagination with Figment and Mission Space.
World Showcase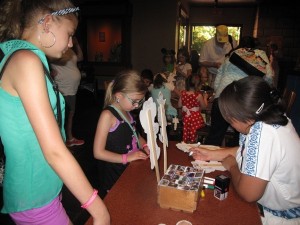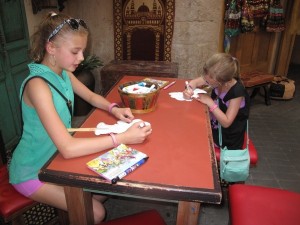 A great way to see the countries with kids is to take them around to all the Kidcot stations. Here is where they will receive a cardboard cut out of Duffy the Disney Bear.  They can then take their bear to every country where they will meet a Cast Member who will share their knowledge of their native land with your kids.  The Cast Member will place a stamp onto the bear denoting the country you have visited and in some countries the Cast Member will ask your child's name so they can write their name out in their language. Just be sure to write the country's name above the signature so you know what language it is in when you return home. Your child will also have a chance to sit down and decorate their bear. This makes for a great complimentary souvenir.
You can even purchase a passport for your kids! This passport comes with a Mickey Mouse Button and stickers for each country.  You can then take your passport around to be stamped in each country.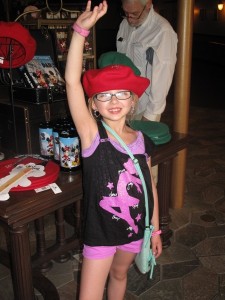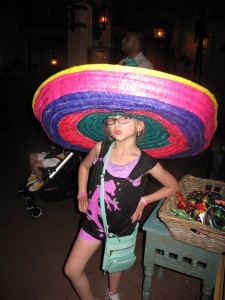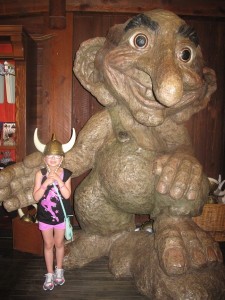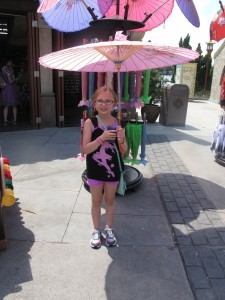 Our family has made some great memories around the countries just being goofy.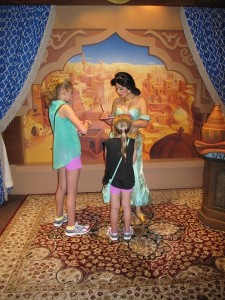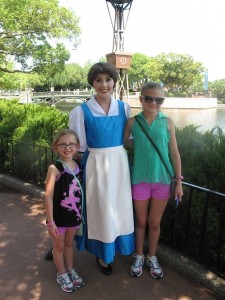 Attention all little princesses!!!
World Showcase is a great place to meet princesses such as Snow White, Sleeping Beauty, Belle, Jasmine, and Mulan. You can also dine with some of these beautiful princesses inside Akershus Royal Banquet Hall which is situated in the country of Norway.
You might also see characters such as Winnie the Pooh, Mary Poppins, Donald Duck, and Duffy the Disney Bear. Check your park map to find out exactly where you can find each of these characters.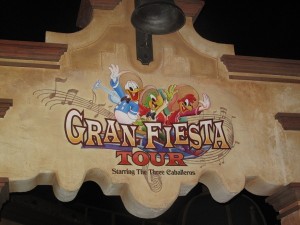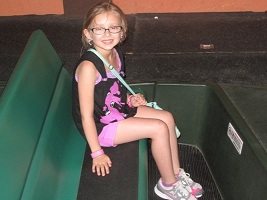 World Showcase is home to two different boat rides. Maelstrom is located inside Norway, this is where you will explore the heritage of Norway on a 10th century style warriors longship.  Grand Fiesta Tour is a nice boat ride through the Mexican pavilion with Donald and The Three Caballeros.
In addition to all this your kids can also take part in an adventure with Disney's Phineas and Ferb in Agent P's World Showcase Adventure which is an interactive experience for your child.  They will make their way through World Showcase trying to defeat Dr. Doofenshmirtz.
You can visit the following link below for information regarding height restrictions for attractions in Epcot.
https://www.themouseforless.com/walt-disney-world/parks/epcot-park/#Height.
Similar Posts: