If you visit any of the Disney parks often enough or have traveled on the cruise line, you've probably seen a cast member go out of their way to do something that makes a guest's stay a bit more magical; a birthday card, an anniversary cupcake, a towel animal in their room.  In the "real world" it's known as a random act of kindness but in the Disney world, you are sprinkling someone with Pixie Dust.  Disney-ophiles often go out of their way to sprinkle people with pixie dust too not for any other reason than it's "What Walt Would Do".
As a travel agent, I have opportunities sometimes to make magic happen for my guests.  Their reaction when they receive an unexpected e-mail that has saved them money on their vacation is one of my favorites.  Helping a family plan their vacation and booking that hard to get dining reservation for them is another.  I asked a bunch of my Disney friends for their stories and was thrilled to learn about their pixie dust memories!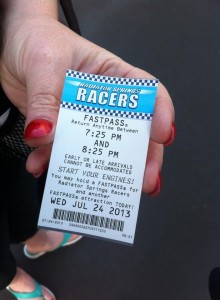 One example that certainly made someone's day involved FastPasses.  Toy Story Mania is one of the hardest rides to secure a FastPass for and many families brave the early morning rush to try and get one.  A Disney friend who travels there often saw a crying little one who wasn't going to be able to ride Toy Story Mania because the lines were just too long and they were leaving the next day.  There was only one thing to do, give them their own FastPasses!  Imagine the happiness that family had and what a great memory to take home with them.
Another blogger told me about how they were entitled to free tickets through his work.  They would surprise people in the ticket waiting line with free passes to the parks! Hard to believe but it was sometimes difficult to get visitors to take them. No one believed it was for real!
I received stories about people handing out stickers to children in long queues and gifts of small bottles of bubbles near the pool.  No bit of pixie dust is too small to make someone's day extra special. Have postcards left over from a previous trip?  Send a surprise postcard to a child you know who will be traveling and sign it, "Love Mickey"!  It'll be like getting a letter from Santa.  It could even be as simple as striking up a conversation in line and making a new friend.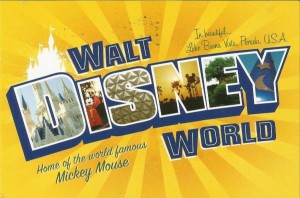 So the next time you're in a Disney place or a Disney frame of mind, sprinkle someone with pixie dust!
Similar Posts: