It's the holiday season, so we are back in our "Christmas home!" Today Chris and I took a tour of the Epcot resorts and checked out their 2015 holiday décor offerings. I thought I'd share what we saw!
Our first stop was the Boardwalk, where we were greeted by their glowing courtyard tree. Inside, they have a large gingerbread shop, with postcard cutouts on the sides, so you can insert yourself into the action! Of course, you can buy some of your favorite goodies there too ;o)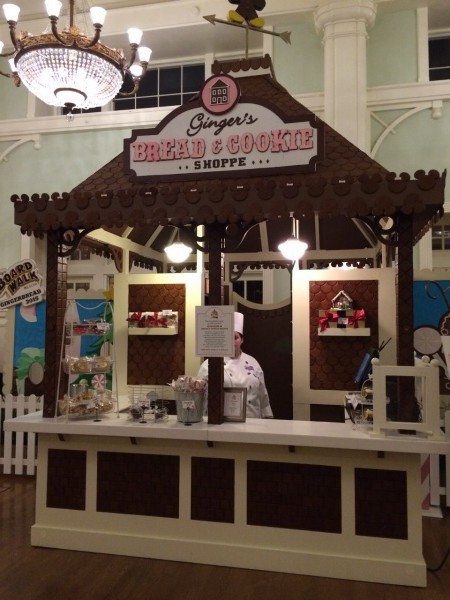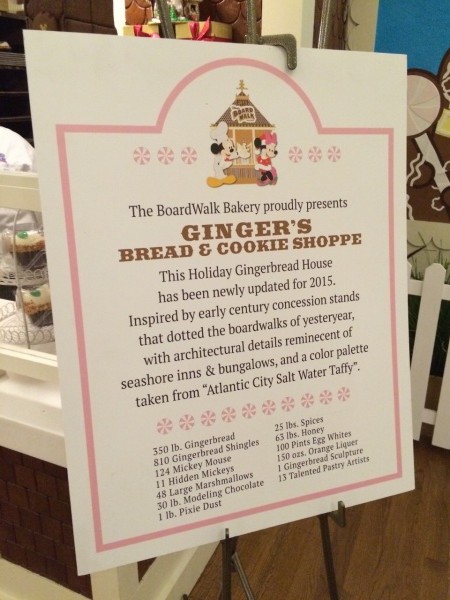 Also at the Boardwalk Inn we found a table with a few gingerbread houses on it. It seems that the Cast Members from a few different departments got together and had a competition and the winning houses were displayed. This was my favorite!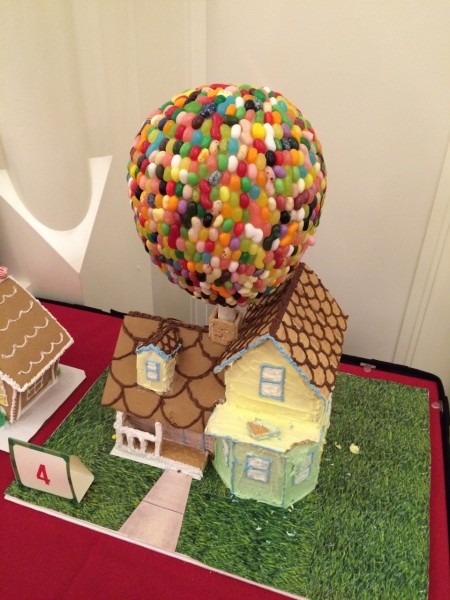 As we made our way back downstairs into the courtyard, we discovered carol singers! This was a wonderful surprise! After pausing for a few songs, we made our way around Crescent Lake over to the Beach Club. The Beach Club has a giant carousel made of gingerbread and chocolate. Two of the horses have special logos. One for the Beach Club and one for the Yacht Club. You can also hunt hidden Mickey's here, which is always fun- I can easily spend 45 mins or so making sure I've gotten them all!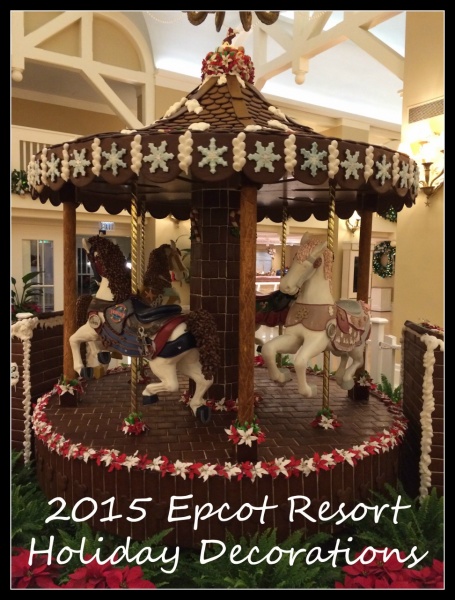 After the Beach Club, we made our way over to the Yacht Club. The Yacht Club is probably my husband's favorite holiday display because of the train set. This year it had a few new additions, including some special friends.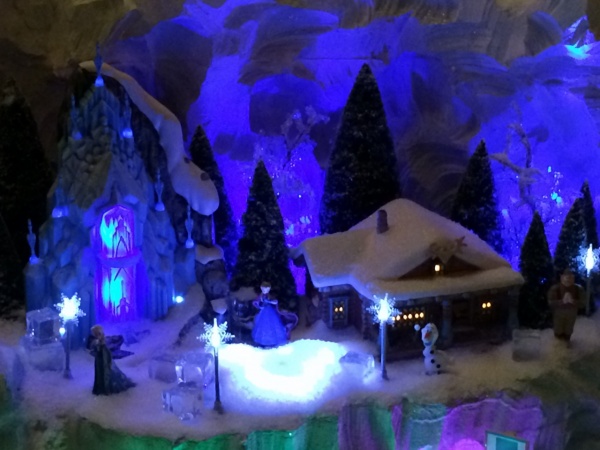 The Yacht Club also has a nautical themed tree which is super cute and super tall. You can't see it in this pic, but it plugs into the ceiling.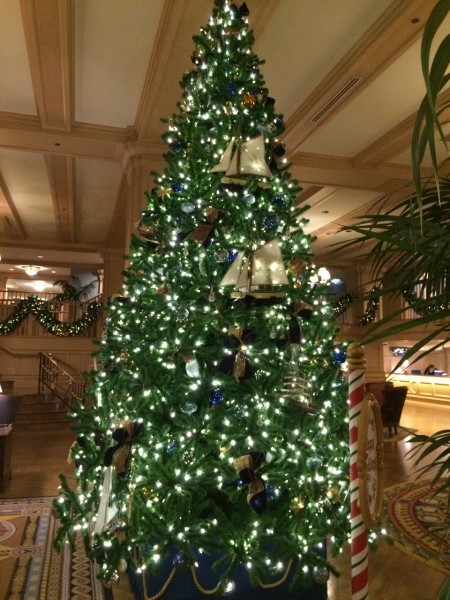 Our next stop was the Swan, where we found a huge chocolate display. I love what the Swan does every year, but, the lighting they use is a bit wonky- it kind of makes Santa look scary ;o)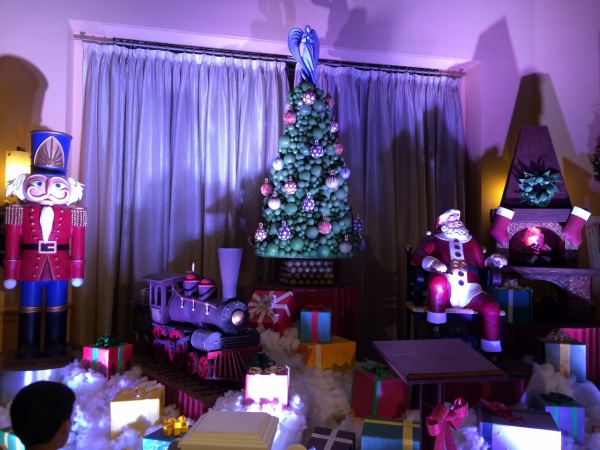 They also have their swans in on the holiday action!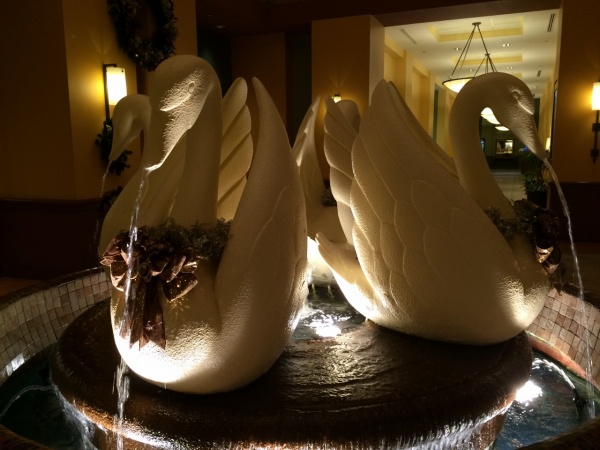 Our final stop is the Dolphin, to check out the massive tree! I'm pretty sure they could rent the inside of the tree out as a guest room- it's huge!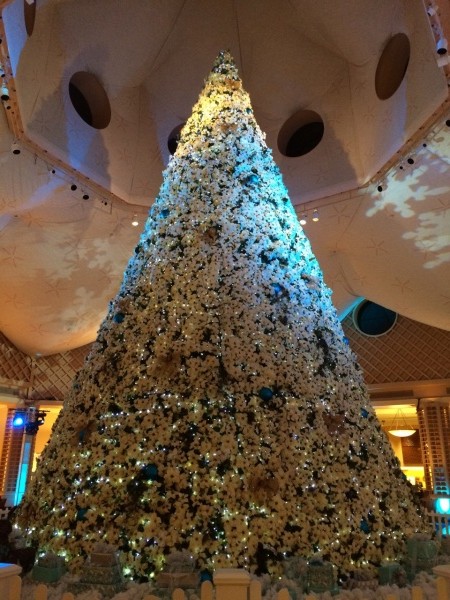 I hope you enjoyed checking out the holiday decorations with us. What is your favorite of the holiday resort themes? Do you have a dream resort to stay at for the holidays? Let me know in the comments, I'd love to hear from you!
Similar Posts: