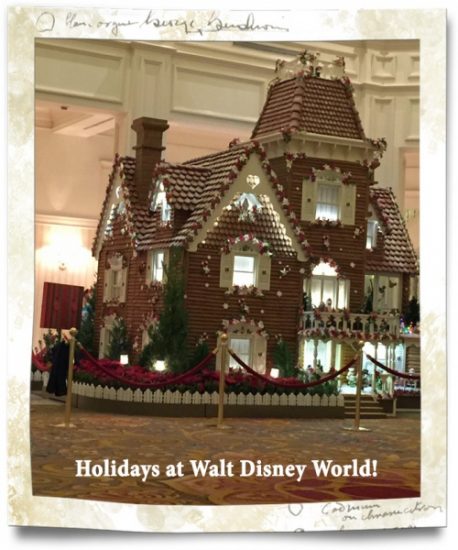 Like some of you, I had always wanted to spend some time in Walt Disney World when it's decorated with Christmas trees and lights and wreaths and extra magic. My biggest concern was the crowds.
What my husband and I decided to do was go for Thanksgiving weekend, not do the parks and just enjoy the gorgeous resorts and see the decorations. It was truly magical.
For Thanksgiving dinner, we splurged on Victoria and Albert's at Disney's Grand Floridian Resort and Spa. We had been to Victoria and Albert's before, but not for a holiday dinner. Of course it was incredible!
The lobby of the Grand Floridian is always beautiful, but during the holidays it is especially enchanted. There is a life sized gingerbread house where you can purchase gingerbread cookies, and of course there is a very impressive Christmas tree.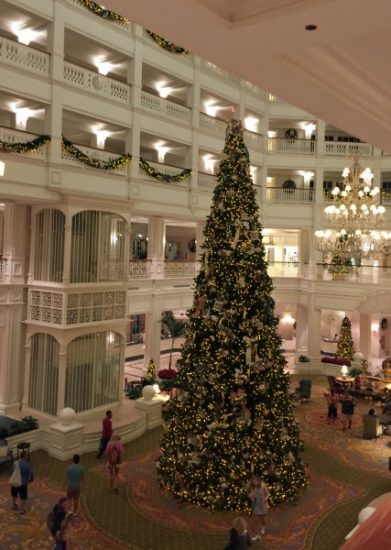 Since we had decided not to visit the parks because we felt they would be crowded, we bought tickets for Mickey's Very Merry Christmas Party for the following evening. This way we could be part of the holiday magic and see the castle covered in "ice" at least one of our evenings. As only Disney magic can do, it snowed on us as we walked down Main Street after the Christmas parade! We drank hot chocolate and ate sugar cookies and had photos taken with Cinderella Castle looking like it's completely covered in ice and snow, like something from Frozen.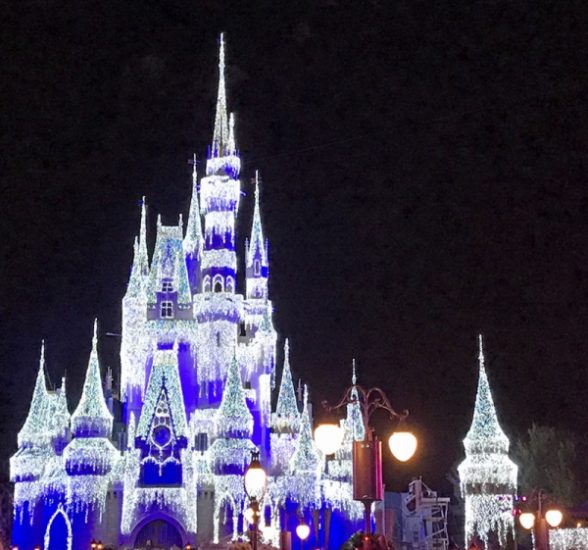 We visited each deluxe resort to check out the gorgeous holiday decorations, and we were not disappointed. The Beach Club has a particularly adorable decoration, a Merry-Go-Round made completely out of gingerbread!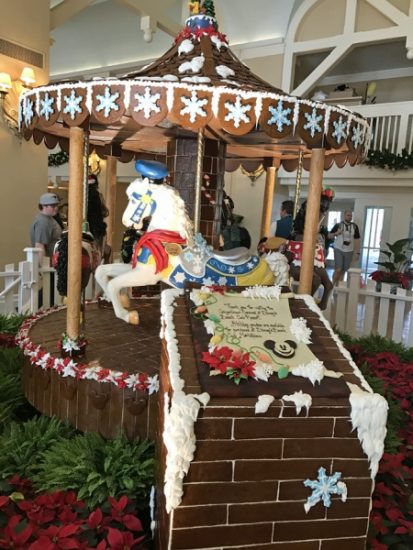 We had character meals to have our meet and greets with our Disney pals (since we weren't going to the parks) which worked wonderfully. For those of you who have not been to 'Ohana at Disney's Polynesian Village, it's one of my favorite character breakfasts. Lilo, Stitch, Mickey and Pluto are there to meet you in their finest island attire.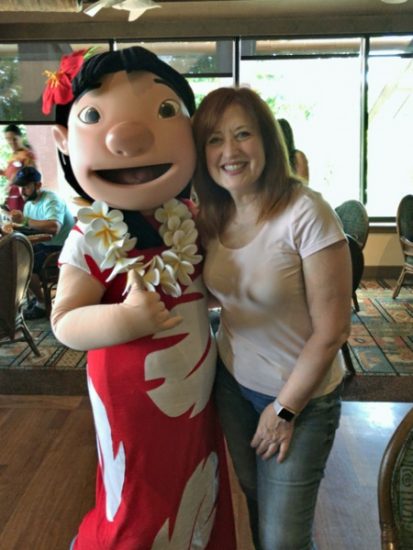 This is a short synopsis of our weekend, of course. I just wanted to share with you that you CAN discover and enjoy the holiday magic of Walt Disney World even without the parks! We spend 4 days over Thanksgiving weekend meeting our favorite characters, eating great food, seeing all of the wonderful decorations at each resort and the best part was, we actually had a little down time to enjoy the pool! What a wonderful feeling to be sitting by the pool on Black Friday when everyone else is shopping and running around.
Are you ready to visit Mickey at the holidays? Contact me today! We can make the magic happen!
Similar Posts: