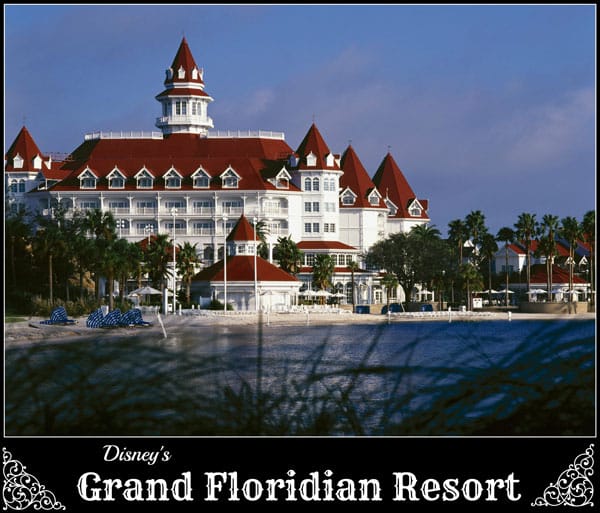 Victorian Grandeur and Grace
Lavish decor, immaculate grounds, and grandiose service awaits you with uncompromising style. Monorail service from this luxurious hotel provides direct access to the Magic Kingdom® Park. Recreational opportunities include a heated swimming pool, white-sand beach, marina with a variety of boat rentals, lighted clay tennis courts, and a full-service spa and health club. Five restaurants, four lounges, and 24-hour room service offer a wide range of culinary experiences.
Map

Overview

Discounts Free Quote
Services and Amenities
– Room Service
– Guest Services desk
– Health club/spa
– Babysitting and child services
– Pak-n-Play Crib available
– Convenient self-parking
– Valet parking available for a nominal fee
– Rooms and facilities for Guests with disabilities
– Laundry facilities/services
– Meeting and banquet facilities
– Business Center
– Barber and beauty shop
– Wireless (Wi-Fi) Internet Access
Check In/Check Out
3:00 PM / 11:00 AM
Address
4401 Floridian Way
Lake Buena Vista, Florida 32830-1000
Rooms
– 867 guest rooms
– Rooms for guests with disabilities and non-smoking rooms are available
– Garden View/2 Queen, King: Rooms offer views of a courtyard, garden or pool area and high-speed Internet access.
– Lagoon View/2 Queen, King: Rooms offer views of the Seven Seas Lagoon and high-speed Internet access.
– 2 Queen/King: Lodge Tower: Rooms offer views of a courtyard, garden, pool or the Seven Seas Lagoon and high-speed Internet access.
– Wi-Fi (Wireless Internet) access from Resort common areas. Service is available in the first floor main hotel lobby(including the Tea Room), convention center lobby, feature swimming pool, and the 4th floor Concierge lounge.
Babysitting
Kid's Nite Out, one-on-one in-room childcare. Call (407) 828-0920 or (800) 696-8105.
Spa Services
The opulent spa takes guest service to the highest level with a broad, balanced program of beautifying and well-being services such as facials, manicures, pedicures, massage therapy, body treatments, and nutrition and fitness counselling. For scheduling information, please call (407) 824-2332.
Guests will find private treatment rooms, a couples' treatment room, and lounges. Both men's and women's locker rooms include sauna, whirlpool, and steam room. Full-day, half-day, and individual treatments are available.
Facial Therapy: Choose from a selection of soothing and refreshing vitamin- and mineral-rich cleansers and moisturizers, Vitamin C serums, and algae masks that help balance, purify, and replenish the skin. The selection includes a European facial, spa toning facial, and men's facial.
Massage Therapy: Soothe sore muscles, boost circulation, and eliminate stress with a Swedish massage, reflexology, Shiatsu, sports massage, or head, shoulders, and back massage.
Water Therapy and Soaks: Relieve tension with a series of water therapies and soothing soaks, including a sports bath, mustard bath, hydrobath, or native Floridian floral bath. Traditional hydrotherapy massage, mineral soaks, and marine algae baths are also offered.
Body Therapy: Relax and rejuvenate with a marine algae mask, aromatherapy salt glow, mineral body glow, or hydrating paraffin body wrap.
Spa to Go: Enjoy a series of treatments with instructions on how to adapt the therapies to your lifestyle.
Hand and Body Treatments: Unwind with a spa manicure, pedicure, or soothing leg treatment.
Health and Fitness Services: Undergo a fitness evaluation, flexibility and strength assessment, and body-composition analysis. Then use state-of-the-art Cybex® strength and cardiovascular equipment under the guidance of a personal trainer.
Request a Free No Obligation Vacation Quote
Rates at Disney's Grand Floridian Resort
Disney's Grand Floridian Resort & Spa non-discounted guest room rates listed below are per room, per night and vary by arrival date. Prices below do not include applicable taxes. An additional adult charge of $35 per night applies when there are over two adults in a room at Disney's Grand Floridian Resort & Spa. Rates, benefits, and other terms are subject to change without notice.
Visit our Discounts page to see what offers might be available during your stay or request a free quote from one of our travel counselors.
2020 Disney's Grand Floridian Resort and Spa Rates
Prices below do not include 12.5% tax. Rates are subject to change.