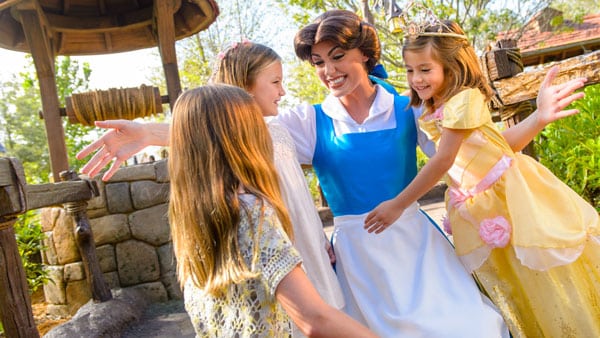 Smiles and laughter should have no limits, which is why there's a place where Magic is Endless. Discover all the magic that awaits you at Walt Disney World® Resort!
It's the most magical vacation destination in the world. The Walt Disney World® Resort is the place where worries disappear, fun reigns supreme and dreams come true every day. Four Theme Parks, two Water Parks, over 25 themed Resort Hotels, two entertainment districts, and a state-of-the-art sports complex immerse you in a world filled with exhilarating excitement, fantastical thrills, and whimsical wonder. Add in countless opportunities for dining, shopping, and refreshing recreation, and it's easy to see how a Walt Disney World vacation has enough smiles for everyone.
Free Quote Specials Resorts Packages Tickets Dining Virtual Tour Parks Resort Map

My Disney Experience Transportation Weddings/Honeymoons Date Calculator
Experience the wonder of make-believe as favorite Disney classics come to life at the Magic Kingdom® Park. Discover high tech excitement, big fun, and cultures from around the globe at Epcot®. Create your adventure and explore the realm of creatures who inhabit our world…and our imagination…at Disney's Animal Kingdom® Theme Park. And share the spotlight with the glitz and glamour of show biz at Disney's Hollywood Studios®. Wherever you go, the only limit to fun is your imagination.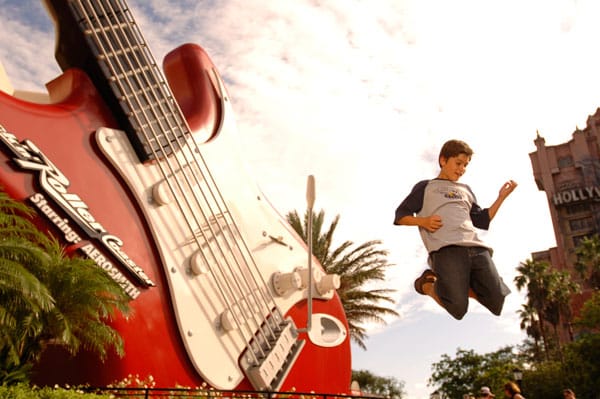 Looking to rejuvenate and refresh? Dive into fun at Disney's Typhoon Lagoon Water Park and Disney's Blizzard Beach Water Park. Take a swing at golf on any of our challenging, championship courses. Or, just relax and cast your line for largemouth bass on beautiful Bay Lake. From bicycling and tennis, and more, you'll love the way we play.
Sizzling steaks…succulent seafood…world-renowned dishes…and delectable delights from around the globe. There's something to please every palate at the Walt Disney World® Resort. Grab a quick bite on the go; relax and savor the ambiance of specially-themed restaurants; enjoy a rousing Dinner Show; or dine with your favorite Disney Characters. Just remember to save room for those yummy desserts!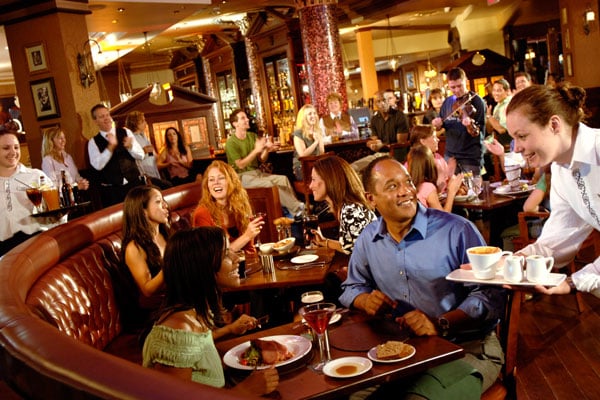 Is shopping your bag? Here, you'll find everything from the coolest collectibles to the hottest fashions. And what's a shopping spree without a night on the town? With two dazzling entertainment districts – Disney Springs® and Disney's BoardWalk – you'll find hot spots with everything from to the most mesmerizing theatrical experience on earth.
When you want kick back and unwind, the magic stays with you 'round the clock at a Walt Disney World® Resort Hotel. Accommodations range from the luxury of Disney's Grand Floridian Resort & Spa to the value of Disney's Pop Century Resort. Indulge in legendary Disney-quality service while enjoying exclusive Disney Resort amenities available nowhere else. And with so much to see and do, vacation package plans offer the most flexibility to get the most value…and the most fun. Plus, there's a plan – with convenient multi-day tickets and exciting add-ons – to suit every budget.
With over 47 square miles of fun and something for everyone, it's no wonder a Walt Disney World vacation is the vacation of dreams. And come true they do…just like magic.
Request a Free No Obligation Vacation Quote
Beyond the Parks
There's more to enjoy at the Walt Disney World® Resort than just the fun and excitement of Theme Parks. With more places to go, more things to do, and more characters to meet, it's a vacation full of choices. A host of recreation experiences, a state-of-the-art sports complex, two entertainment districts, an unbelievable variety of restaurants, and a tempting paradise for shoppers, make the opportunities for magical adventures virtually endless.
Take a swing at golf on any of five challenging, tour-caliber courses. Water ski on private, pristine lakes. From horseback riding and bicycling to tennis, speedway racing and more…whatever your game, the Walt Disney World® Resort has them all.
If shopping is the highlight of your vacation, then the Walt Disney World® Resort is the place to be, featuring two world-class entertainment districts. The Disney Springs® area is an exciting waterfront metropolis offering some of the most famous shopping, dining and entertainment experiences, as well as new and innovative concepts.
Disney Springs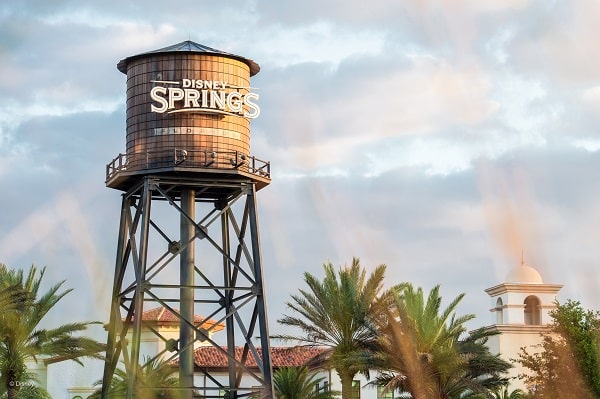 Welcome to Disney Springs™. Come savor the day as you enter this eclectic mix of unique boutiques, one-of-a-kind eateries and jaw-dropping entertainment.
The four fascinating neighborhoods are filled with so much to discover, they'll pull you from one to the next.
The Landing
A tasty waterside district absolutely overflowing with spectacular flavors.
Town Center
Unique boutiques, one-of-a-kind flagship stores, and a playful promenade that lets you relax, refresh and reconnect.
Marketplace
From crystal glass coaches to sportswear with a Disney flair, this is one of the hippest Disney shopping experiences around.
West Side
Ignite your senses with the sound of applause for world-renowned shows and the tempting aroma of treats to be discovered.
Recreation Options Disney's Boardwalk