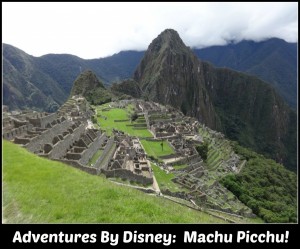 I've been lucky enough to travel to Walt Disney World and Disneyland on hundreds of occasions and to sail on all four of the Disney Cruise Line ships multiple times. So I was very excited when the opportunity arose for me to join Adventures By Disney on a trip to Peru.  My first experience with Adventures By Disney!  I was very excited also to be able to bring a guest and asked my best friend and my business partner, Ric Flack, to join me on the Adventure.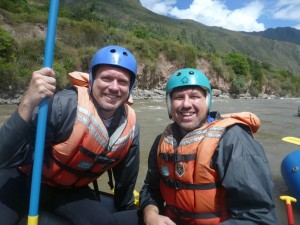 For those who don't know much about Adventures By Disney vacations, they are expertly planned and guided vacations that send you to some of the most intriguing and most beloved destinations both domestically and all around the globe.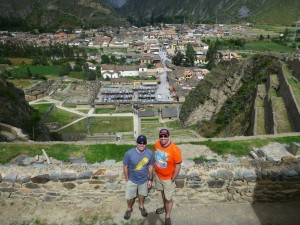 Why travel with Adventures By Disney?  The Disney differences, of course:
 Adventure Guides:  Disney provides each Adventure two travel guides who not only have expertise with the destination (often, but not always, at least one guide is native to the destination you are traveling to), but also who are master storytellers.  They immerse you into the culture and traditions of your destination.  One of our guides, Harvey, was native to Cusco, Peru and he provided us with an amazing dive into each place we visited and also gave us insider tips on places to visit during some of the "on your own" time that each Adventure provides.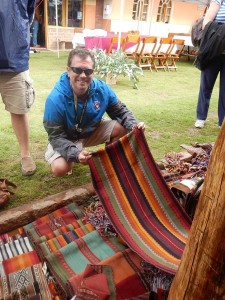 VIP Service:  First class accommodations with every detail taken care of.  You'll hit all the major sites plus some!  You're given insider access bypassing lines and going behind the scenes where many visitors are never allowed.  And if there are any hiccups on your tour your guide will take care of everything.  In our case, after visiting Macchu Pichu we had two buses to take our group down.  Ric and I were on the 2nd bus along with several other Adventurers and day guests not part of our group.  We were on a tight timeline to make it back down the mountain to catch the train back to our hotel and our bus was not at capacity yet.  The officials would not send us down half full, but our guide Harvey worked some Disney magic with them so we could depart and ensure we caught our train on time.  Now there is VIP service and a Disney difference.  Had we been on our own or perhaps with another tour group we would have surely missed our train.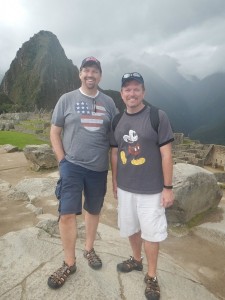 Hassle free travel:  While this may seem minor, I want to emphasize that on a guided tour with internal flights, multiple hotel moves, bus rides and train rides that not having to worry about your luggage during the entire trip makes international adventure traveling carefree!  We never once had to haul the 4 heavy pieces of luggage we had between the two of us.  Disney took excellent care of our bags and during our moves throughout the vacation our luggage was picked up on the day of departure and was magically in our hotel room when we checked in.  We saw several other tour groups at airports and train stations hauling their own luggage.  Thank goodness we didn't have to worry about it!  All of the planning is done for you well in advance and once you book your Adventure to your destination of choice you simply sit back and let Disney plan your itinerary.  Adventures By Disney checks you in and out of your hotels (typically you have more than one move during your trip) and they take care of all internal transportation from planes, trains and automobiles.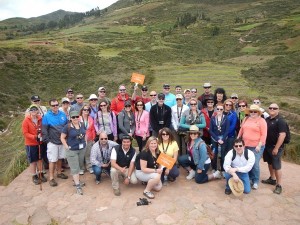 Family fun:  Each Adventure is catered to the individual composition of the group.  There are adult only activities as well as activities carefully planned for Junior Adventurers (children 17 and under).  One guide will ensure that the kids in the group are having the time of their lives while adults might be doing something different.  Bonding happens between the kids in the group as well as the adults and lifelong friendships are made along the way.  Movie nights, scavenger hunts and storytelling all are part of a Junior Adventurer's experience.  And there are plenty of family activities as well where everyone comes together to experience a venue or activity.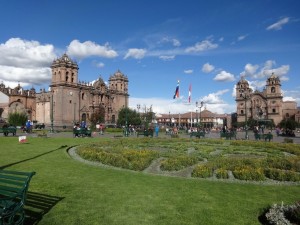 All inclusive:  Accommodations, most meals, flights, train rides, bus transfers, admission and tickets to all venues, gratuities for service providers and local entertainment are part of your vacation investment.  Your guides will even take photos of your activities (think Memory Maker) so you don't have to worry about capturing your memories.  And best of all, your photos (we had thousands!) are included.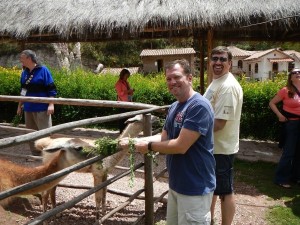 Anyone who knows Disney knows what Disney stands for and what the brand represents.  But make no mistake!  An Adventures By Disney trip isn't your typical Disney vacation filled with appearances by Mickey Mouse and the Disney Princesses (although you do get a cloisonné pin each evening representing the theme of your day that is very much like those in the parks and on the cruise ships). Adventures By Disney vacations are first class trips that are very much like no other trip that you've ever experienced.  This was by far one of the most incredible experiences of my life.  The destination itself was magnificent and breathtaking, but Disney made the trip what it was for each person on the Adventure.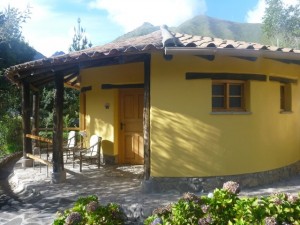 Who wouldn't want to travel the globe with someone knows how to tell stories best all while doing in in style?  I'm grabbing my Passport again as you can count me in for another Adventure next year!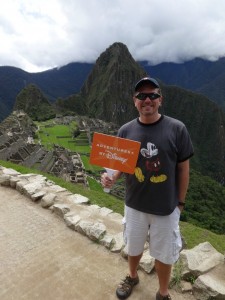 Similar Posts: