Our TMFLT counselor was excellent! She constantly provided us with tips for things we might want to do during our stay, was helpful in making some of our dining reservations, and answered every question we could have had. She also assisted with changing our travel plans after a free dining discount came out so that we could get the discount. I will definitely call on her again when we plan our next Disney vacation!  Booking with The Magic For Less made our vacation planning completely stress free. You are the only travel agent we will book with for Disney! 🙂

-Barbara W
Here are a few pictures from our Disney cruise 2013… Thanks to our TMFLT agent for her great expertise in assisting us with our cruise. We had a Blast!!!
-Angie C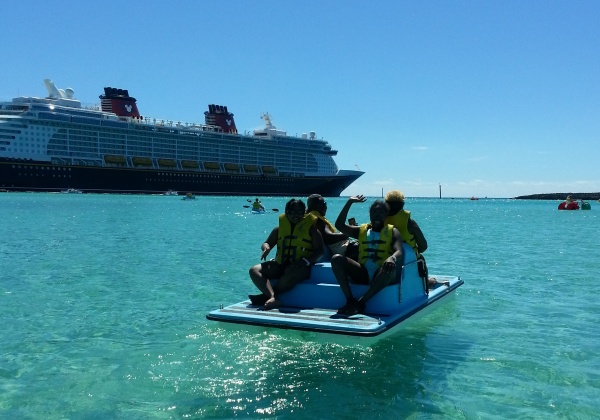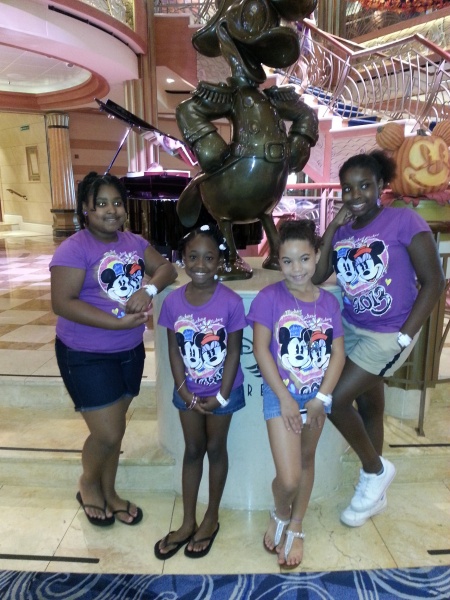 We have used our travel agent several time she has always taken great care of us going above and beyond the great care that your travel center. We were booked on the reimanged Magic, she has been a angel with getting our cruise re-booked and our time at Disney, even helping us with getting a room at Disney for the night before the cruise. She has been so patience with all the questions we have asked
-Sharon C
Love our agent!!! she made it so easy. We were traveling with another family and everything was lined up just right for us.

-Aspen L
It was so worry free to let my agent take care of making my ADR's. She also was able to get tickets for one of the special Food and Wine Festival events that is difficult to get. I didn't have to spend time on the phone with Disney to get the restaurant choices that I wanted and the times. She also made sure that I knew about any special deals and made those arrangements for me.
-Janet S
It was very organized and together. I love having everything perfect. I will be using magic for less for the rest of my Disney trips.
-Virginia I
Tips were given on check in and all questions were answered in a timely manner.
-Mary M
My agent watched for any "specials" that came up after I started the reservations. She found that if I changed resorts, I could have free dining. I did change resorts and enjoyed the free benefit.

-Cynthia D
Our counselor gives excellent advice and generously will share her experiences. She is very experienced and knowledgeable. The web site with the menus is helpful.
-Rozanne L
Our travel agent was very prompt in returning calls and emails. She took the stress of planning and trying to remember everything by putting great tips and information into easy-to-follow email messages.

-Cherie C
Our agent got us the PERFECT room at AoA and was w us every step of planning etc
-Cheryl L
I get so stressed out with the details. I'm a big picture thinker and not detail oriented at all. I gave our counselor a general idea of what I was interested in and she nailed it.  She is just amazing. I almost feel like she was there with us. I felt I was in the most capable hands the whole time planning.Just an incredible service. And she is a joy to talk to on the phone – very personable.

-Sherri D
It made the whole experience easy and stress free.
-Rose S
Excellent overall knowledge of in and out of the entire process.

-Jeffrey C
She was able to get us a room in our desired resort, put together all of our plans, ensured everything was smooth… paid special attention to my needs as a wheelchair user.
-Maura M
Similar Posts: