My agent's enthusiasm and knowledge allowed me to focus on other things (work, family, etc) during the normally intense planning process for a Disney vacation.  And I knew I was going to get the best possible resort rates.
-Mark S
My husband and I have never planned a Disney vacation.  We were overwhelmed and didn't know where to start. Our Magic for Less counselor guided us through the whole planning process. She made the planning fun and not stressful at all! And she sent us a Disney gift card, autograph books and a letter from Mickey to my boys! She made the trip magical before we even left. I can't thank her enough.  Loved our experience with Magic For Less! Thank you

-Marcia
Everything was set up and  when I had questions they were answered right away.   It made for stress free planning.  My agent was the best I've worked with.   I have already booked the next trip with her.
-Kim B
We love our Disney planner!!! She helps us in every way. We just got home and are already talking about going back! I tell everyone who is interested in Disney to "just call her! She knows everything"!

-Katie M
Thank you to Katie for sharing the fun pictures below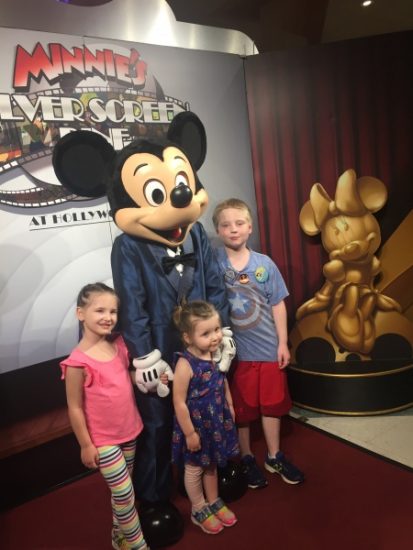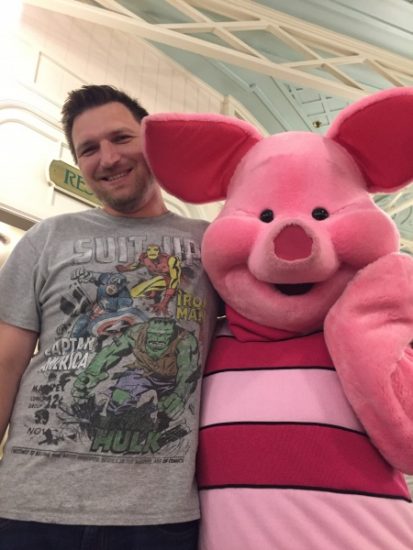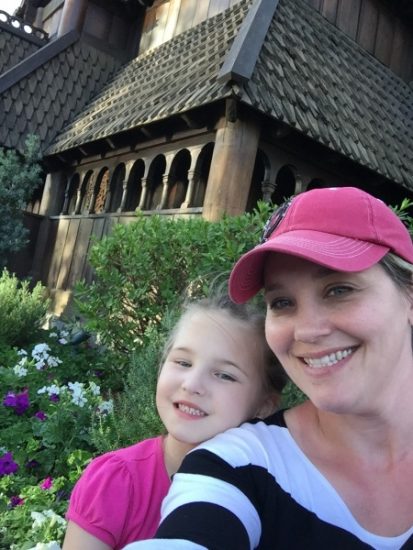 Our agent was such a pleasure to work with.  His response time continually impressed me.  The ChEARs discount allowed us to book a stay we may not have been able to afford otherwise. I really hope TMFL offers more deals like this one in the future. 
-Amy B
Booking through the Magic for Less allowed us to enjoy the fun aspects of planning our vacation. We didn't need to worry about looking for the best accomodations or getting the best deal because our counselor took care of the details and applied all applicable discounts to our package. She also gave us a lot of useful information leading up to our arrival in Disney World, from instructions on using the Magical Express service to the latest theme park news. Thanks to The Magic for Less, we were especially excited, well-informed, and ready to make the most of our trip.  Thank you for taking care of the details of our trip. Thanks to The Magic for Less, we were able to make the most of our vacation. We love the service and hope to use it again in the very near future!

-Ricardo C
Our Magic For Less agent was exceptional with every contact we had, be it on email or over the phone. She would respond with an email within minutes of it being sent with an answer to the question and she always provided additional information not only on the question but also on other aspects of the trip. She was an absolute pleasure to deal with and we would have no hesitation in recommending The Magic for Less Travel for anyone's Disney holiday!
-Barnaby and Carla A
Our Magic for Less agent booked meals and appointments for us that we didn't even know were an option (and we were happy to get them)! She kept us informed on upcoming dates and deadlines, and made she we had plenty of park information to book Fastpasses and plan for parades and shows.  We would not have been able to do so much in our vacation had it not been for her help!

-Heather J
Our Magic for Less agents went above and beyond in helping with all the planning details of our trip. There would've been no way I could've done all the initial planning all on our own. She was always available to answer even the silliest questions I had. Most amazing people.
-Neri R
My agent was always quick to respond and he was really patient with me when I kept flip flopping resorts!  I loved that you guys applied my discount as soon as it was available. It's a little stressful trying to do that for yourself not knowing when discounts are going to drop, so it's awesome having someone do it for you!

-Kristi W
The emails leading up to the cruise really help add to the excitement. While this was our second cruise, some Of the tips we already knew, but may have forgotten.
-Kristy B
Carol goes the extra mile to make sure that you have all the information about your cruise.  The magnets, info booklets and all the emails making sure you are aware if everything available to you.  Carol is the perfect agent.  She takes all the responsibility off of your shoulders.  She answers all and any questions no matter how small.   My granddaughters enjoyed having magnets of their favorite princess.   You are very lucky to have Carol on your staff.  I hope all your agents are as caring as Carol.

-Virginia B
We decided to go to Disney very short notice (30 days before!) and our Magic for Less counselor was able to provide options within 1 hour of me contacting her, and 1 day the trip was booked! She was extremely fast and efficient.
-Michelle S
Best family vacation of our lives! Thanks to Disney Cruise Lines, our agent, and Magic for Less!

-Colleen J
Thank you Colleen for these fun pictures!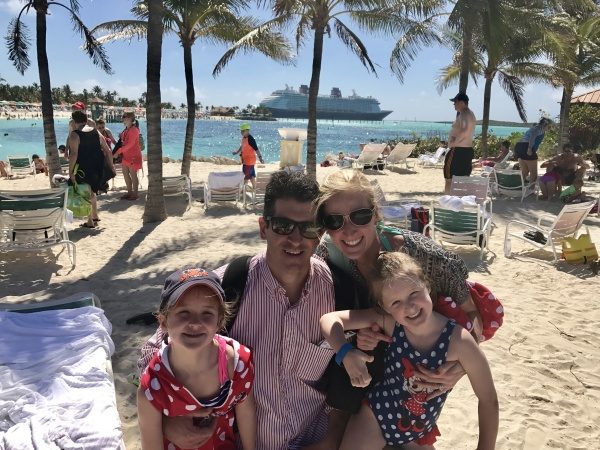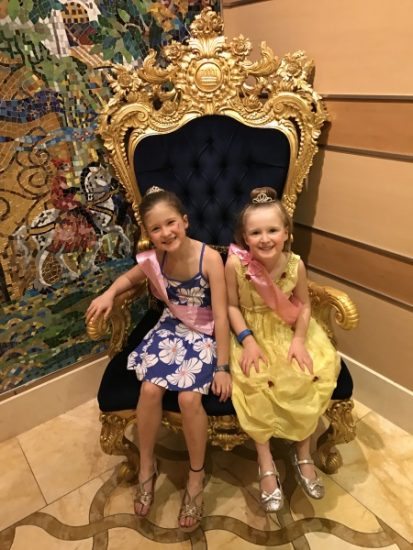 Similar Posts: