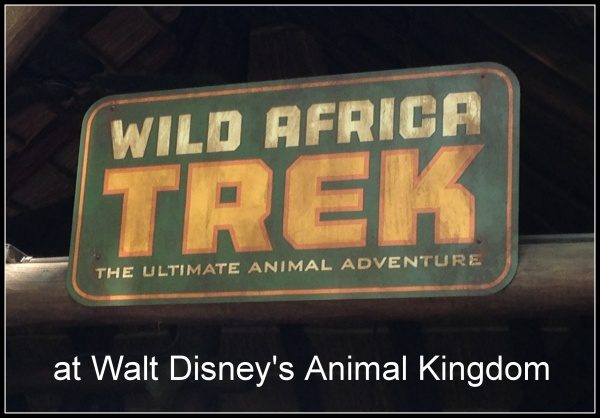 WILD AFRICA TREK
These words do not sound like it should be coming from the fantasy worlds that live within Walt Disney World but that could not be further from the truth. The Wild Africa Trek is a 3 hour privately guided VIP expedition tour inside Walt Disney World's Animal Kingdom that you will soon not forget.
You start your tour off by checking in at the front gate to the park or to the right of the Kilimanjaro Safari depending on what time your tour starts. Once you have checked in and all of the party has gathered, the tour guides will give everyone their own name tag, a water bottle (that you can keep), a special headset so that you can hear the guide the entire time as well as fit you with a special harness that will be needed for the majority of the trip.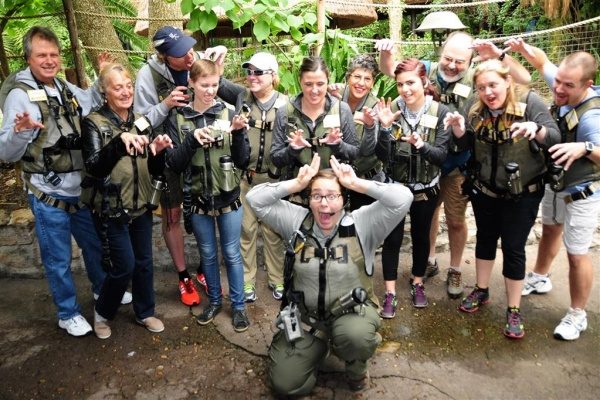 Once everyone is ready you start off by walking through parts of the Pangani Forest and learning about some of the animals in this area. At this time you will split from the normal trail and go deep into the woods. From here you will stop and see the hippos and depending on the time of the day you might actually be able to feed them from the overlook area. After this, you will make your way through many different observation areas and then eventually you will come to an area where you are able to walk some 30 feet above the crocodiles via suspended walking bridges while be harnessed in from above.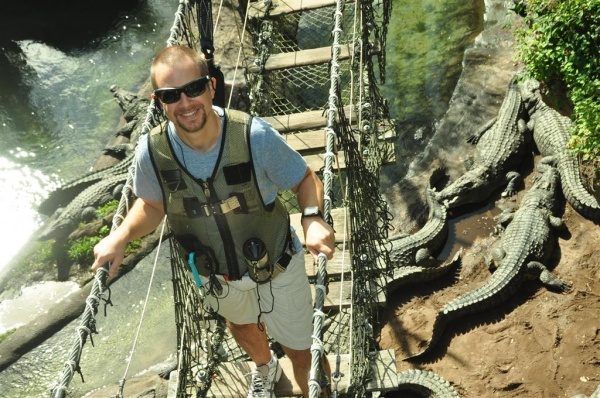 WHEW. All that walking made me tried. How about a break?
Perfect timing as now you will take part in a private journey ride in your own safari vehicle to stop and look at the animals on the Savannah. During this time your guides will answer any questions that you might have and you will be able to take many pictures and the vehicles will normally pull off to the side and allow you to take a lot longer on the Savannah than you would normally be able to during the normal safari.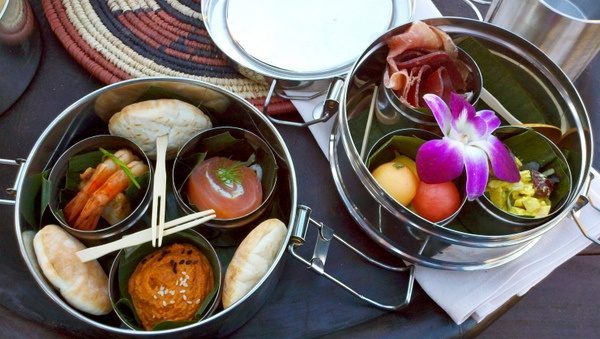 After your time on the safari ride, you will be able to stop for a small lunch (or breakfast depending on your time of the day), at a private observation hut.  During this time you will be able to enjoy some wonderful African flavors as well as watching the wildlife up close on the Savannah.  After everyone has finished their feast they will then get back on the safari vehicle and head back to "civilization"~!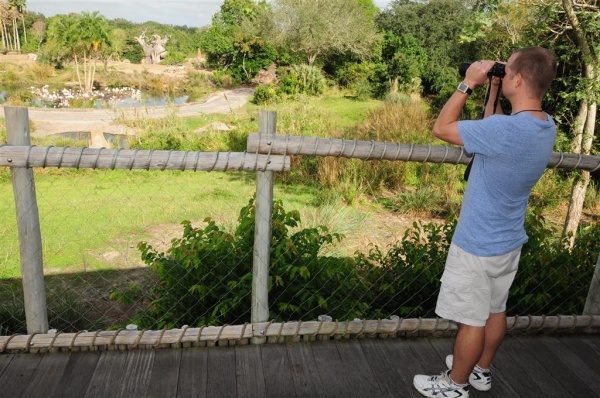 I hope that you have enjoyed this small look into the Wild African Trek. Contact me today if you have any questions or would like help booking your next tour.
Contact me today for any questions that you might have about this amazing tour
As they say on the Savannah – Asante Sana and Kwa Herini (Thank you and Go well)
Similar Posts: