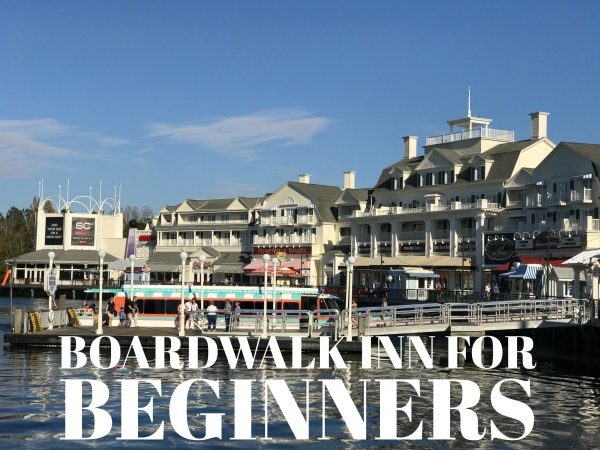 They say location is everything, and this is very true of staying at the Boardwalk Inn.  Being within walking distance of two of the four major Walt Disney World theme parks, you can't beat this deluxe resort.  Add in the fact that you have four Table-Service restaurants, the best ice cream on-property, a bakery, and more actually at your resort, and you can see why the Boardwalk Inn should be at the top of your list for your next stay.
Let's talk dining for a minute.  For the casual, but fun atmosphere, you should visit the ESPN Club.  With more TVs showing sports than you can count (even in the restrooms!), and great "bar" food with some surprising choices, you just can't go wrong!  Also, you have the upscale Flying Fish restaurant as well!  If you are looking for a place to enjoy a longer, more elegant meal, this would be a great choice.  Don't have an Advanced Dining Reservation, yet you are hungry and looking for a place that has a bit of something for everyone?  Just head down to the Big River Grille & Brewing Works.   Finally, if you are in the mood to feed your Italian side, head to the newly-opened Tratorria al Forno.  This is also a great location for breakfast as well, with a delicious breakfast pizza as well as an amazing Breakfast Calzone.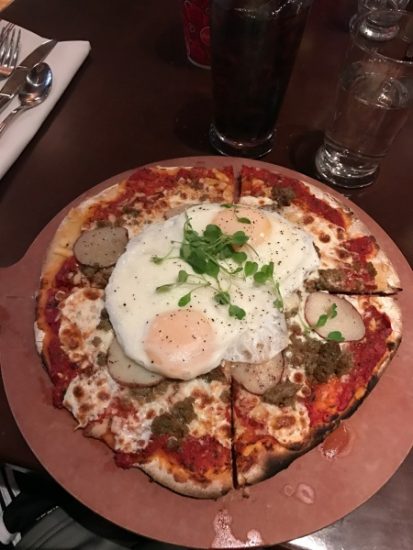 Part of the fun of a Disney vacation is snacking, and the Boardwalk Inn has you covered here as well!  Enjoy some of the best ice cream on-property at Ample HIll Creamery.  I would recommend grabbing a friend and splitting a 6 scoop ice cream flight.  (Being from St. Louis, I must require you to try to Ooey Gooey Butter Cake Ice Cream – it's incredible!)  You can also get your ice cream in a special cone made of Oreos, pretzel, and other interesting items!  Not feeling ice cream?  No problem – head next door to the Boardwalk Bakery!  It's hard to walk in here without your mouth watering.  From speciality cupcakes, to muffins, to fruit tarts and more, this is the sweet-tooth's paradise!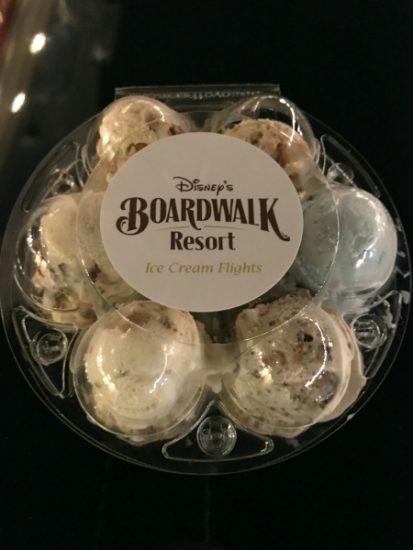 Want to get out and have a great time on the Boardwalk too?  They have you covered!   You can sing at the top of your lungs with hundreds of other guests at Jellyrolls Dueling Piano Bar!  Also, if you feel the need to get down like it's 1999, you can cut the rug at the Atlantic Dance Hall!
Finally, the Boardwalk is perfect for the active guest as well!  You can rent surrey bikes to ride around the area and fill those circles on your Apple Watch.  Also, this is one of the finest areas to jog/run that you will find at Walt Disney World!  Lastly, if you want to test you skill, you can play carnival games each night (and even win a giant stuffed animal for that special someone!)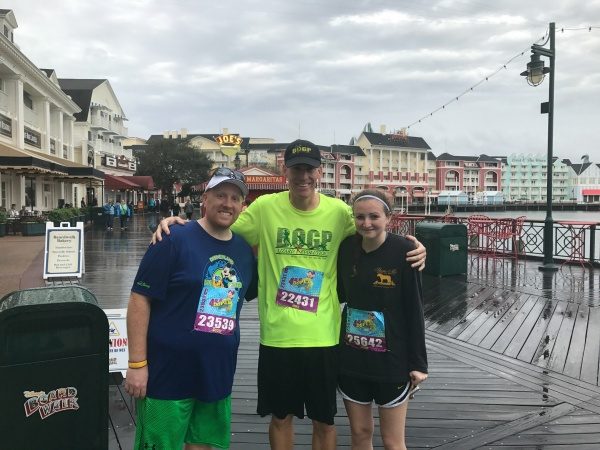 The Boardwalk Inn is more than just a place to lay your head at night and catch a shower – it really is a destination in itself.  Dare I say that it is so much fun that you may want to leave a Walt Disney World theme park to get back to your hotel to have even more fun?
For more information or to help plan that next vacation to Walt Disney World, you can contact Mike Rahlmann at mike.rahlmann@themagicforless.com or check out the Be Our Guest WDW Podcast 3 days a week on iTunes, Stitcher, TuneIn Radio, the Amazon Echo, or your Google Home!
Similar Posts: