Do you want to add a little zip to your vacation wardrobe and have so much fun doing it? Why not decorate one or more mini totes to coordinate with your Disney outfits!  The Magic For Less Travel is here to share cute tote decorating ideas.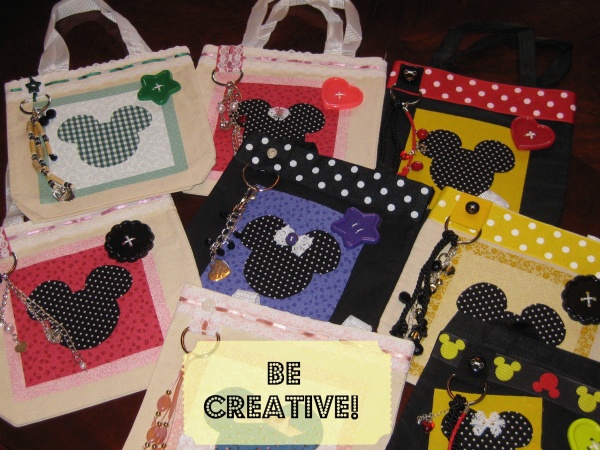 You don't need to be handy with a sewing machine since most of the designs can be made with little or no sewing. If you can use an iron and sew on a button, you are good to go!
What you need:
– Mini Tote (or any size you would like) – Oriental Trading has great options. Here are a couple of links:
Primary Colors: http://www.orientaltrading.com/primary-color-tote-bags-a2-14_48-11-0.fltr?xsaleSku=14/49
Natural Canvas: http://www.orientaltrading.com/diy-customizable-tote-bags-a2-14_49.fltr?Ntt=canvas%20tote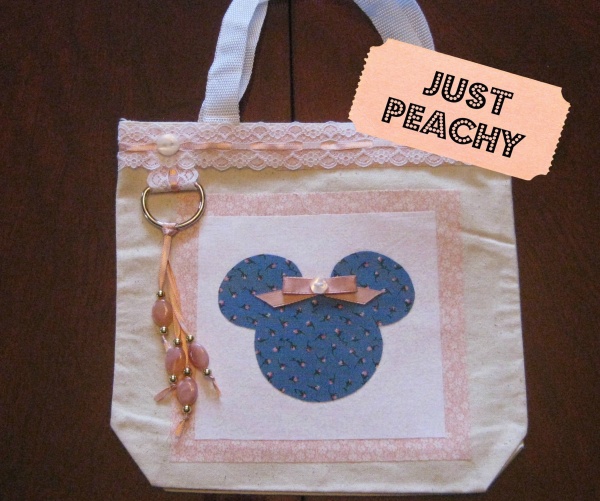 – Fabric of choice: Most big chain stores offer a fabric department where you can find fun coordinating fabric options. Many fabric departments also offer Disney copyright fabric that you could add to your project. How about including Anna & Elsa in a Frozen themed fabric! (I suggest you stay away from fabrics with a high polyester content since the high heat needed to fuse with your iron is not polyester/synthetic fabric friendly)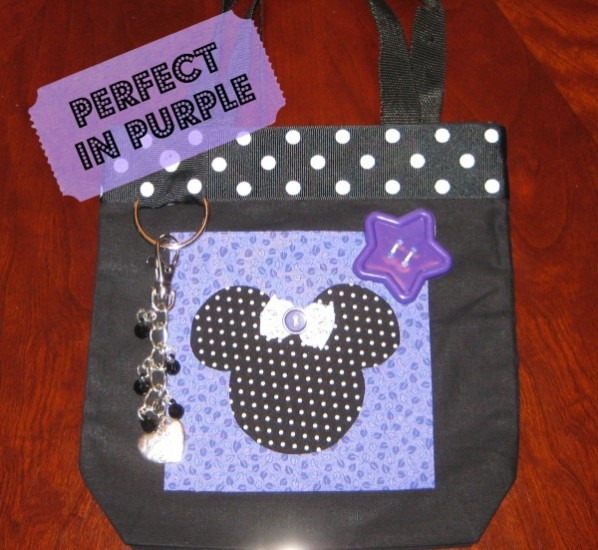 – Decorative lace, ribbon, buttons, pins…etc. You may already have Disney pins or cute buttons that would work well for your design. Just be creative and have fun! The big buttons I used were from Oriental Trading: http://www.orientaltrading.com/lb-of-great-big-buttons-a2-57_8500.fltr?Ntt=buttons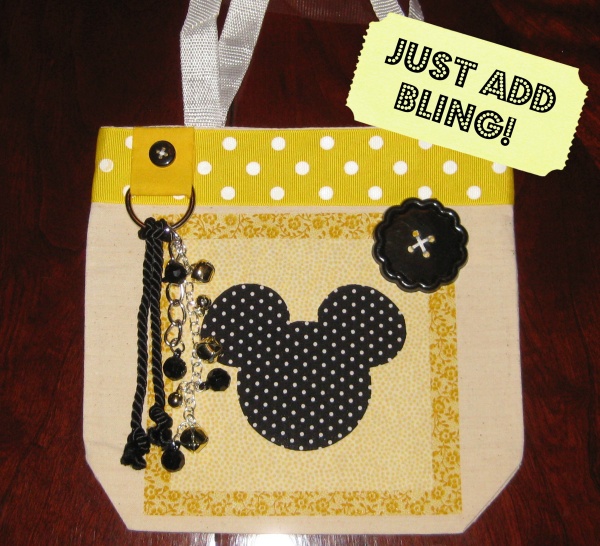 – Fusible Web: Products like Pellon's Wonder-Under Fusible Web or Stitch Witchery Fusible Web work great for this type of project. Products used for fusing are available in most fabric stores, craft stores, or online. Just read and follow the manufactures directions carefully.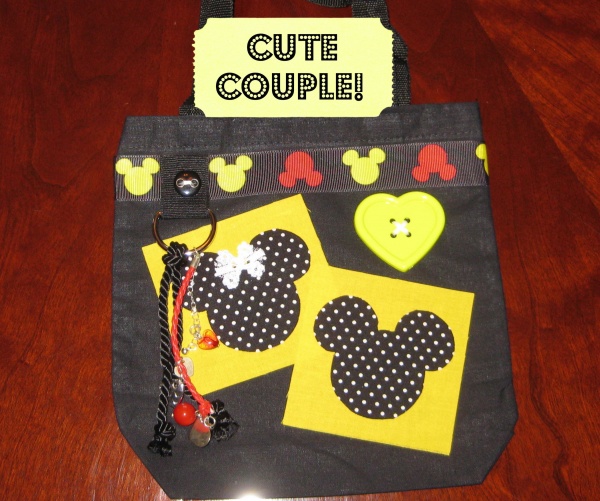 Plan your project, try out a few options by moving your items around until you are satisfied with the look, and do not fuse until you are happy with the complete layout.
The totes shown all have a Mickey theme but choose your favorite character or theme park ride and then let your imagination take over.  You will make heads turn as you walk down Mainstreet at the Magic Kingdom and everyone will want to know where you found the cute Disney tote.  Then you can proudly say…"I made it myself"!
Similar Posts: