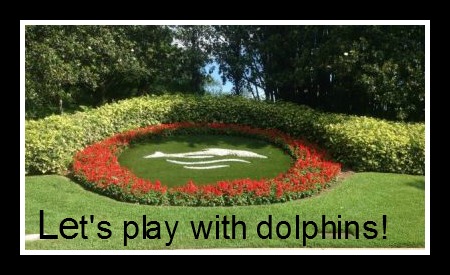 I've always wanted to visit Discovery Cove and recently had the chance to take a travel agent training tour of some of the activities. I was very excited to see all of the experiences that Discovery Cove offers and while I couldn't really experience each of them, I was not disappointed by what I saw and heard.  I will definitely be coming back to spend the day!  Here are some of the experiences you could look forward to as well as a few recommendations.
The Grand Reef w/Sea Venture activity–this is a great place to interact with sting rays and other animals.  It's also home to Discovery Cove's newest experience-Sea Venture.  Think of it like snorkeling but with a diving helmet that allows you to stay under the water for a long time
Dolphin Lagoon–Yes, it's exactly what it sounds like.  A beautiful lagoon where you can interact and swim with dolphins if you purchase the Dolphin package–it's a once in a lifetime experience so don't miss it.
Explorers Aviary–a great experience if you love birds or find them fascinating.  Birds of all kinds fly around freely and love watching humans and walking around them.  If you want some personal time, grab a small cup of food and hold it in your hand.  The birds will fly right up to you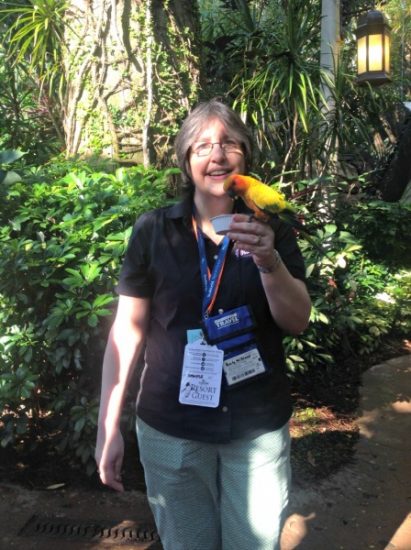 and sit on the edge of the cup and eat(see my picture to the right).  As someone who grew up with birds, it brought back awesome memories!
Some recommendations:
Come early so you can enjoy the entire day at the park along with all of the experiences.  Your ticket includes all the food and drink you can eat so plan on coming as early as 7:15am and eating breakfast before the park even opens.
Want a great place to lounge in the shade but still be in the water?  Check out this lounge area near the beginning of the lazy river!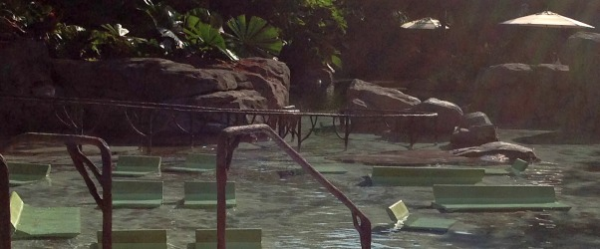 You can rent cabana's(see picture below) tucked within the lush landscaping for an additional fee. The cabana's come complete with table and chairs, chaise lounges, and rolled towels and provide a special place for up to 6 guests to relax when not in the water. Space is limited so call in advance to reserve your cabana.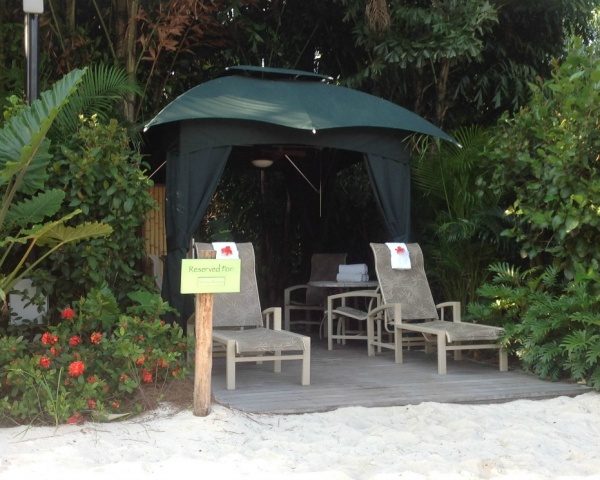 I hope this listing of some of the experiences available at Discovery Cove has you ready to go and explore it for yourself!  If you are ready to plan a Discovery Cove vacation, click on this link: https://www.themagicforless.com/request-free-no-obligation-quote/?ldsrc==TMFL-TMFLEmilyW
Similar Posts: