Walt Disney World is even more magical during the holidays and Disney Springs trail of magical holiday trees is a hidden gem not to be missed!  But the holiday trees found throughout the Walt Disney World resort are far beyond typical Christmas trees.  The tree sizes vary but all are expertly themed and beautifully decorated.
We often see pictures or hear people talk about the flagship trees in each park or resort but did you know that  you can enjoy an entire Christmas Tree Trail at Disney Springs?  The Disney Springs Christmas Tree Trail has continued to grow in numbers and in detail each holiday season.  In 2017 the trail included 25 holiday trees each inspired by a Disney character, movie, or theme!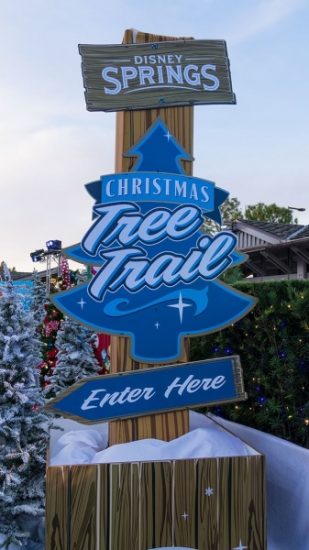 Guests can enjoy these trees by day or night.  However, so many details and unusual decorations to enjoy, my vote goes to day time viewing.  But you definitely can't go wrong with either!
While the trees are all vastly different, there are a couple of things that are consistent on each one.  The first is each tree includes a lantern that features a key character or item consistent with the movie or theme it is representing.  For example, on the Sleeping Beauty tree you will find Princess Aurora in the lantern.   The Beauty and the Beast lantern showcases Belle and Beast dancing together.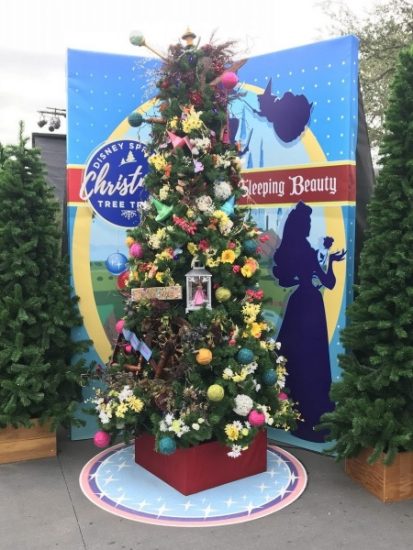 The second is the backdrop and tree "skirt" that perfectly frames and sets the tone for each tree.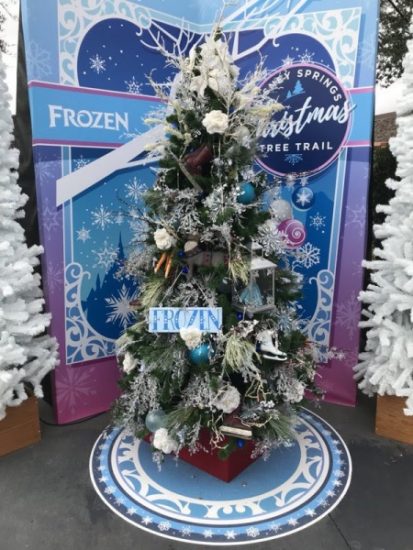 You can quickly lose track of time studying the limitless number of details incorporated into every tree.  Disney Springs is open to the public so you can enjoy this fantastic display without any additional cost!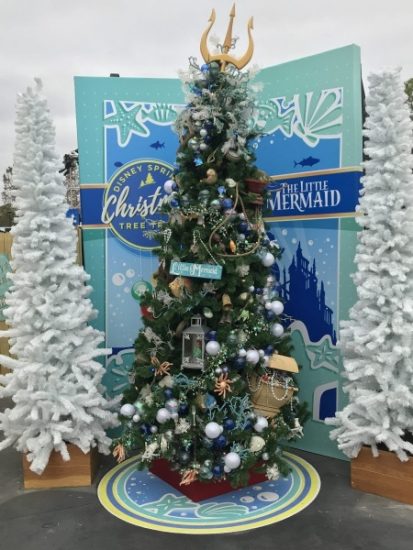 Pictures are great but nothing compares to experiencing the magic of the holidays at Walt Disney World in person!
Similar Posts: