I feel like I have a partner in my travel plans, that if anything goes wrong I have someone to call to help take care of things.
-Cathy M
Our TMFLT agent  truly made our trip exceptional! From the very first moment, she helped me plan our cruise, sent us tons of tips, and went above and beyond, giving us stateroom decorations and a lovely gift on board. I will absolutely be calling her again when our next Disney vacation needs planning!

-Stacey R
Working with our Magic for Less counselor was a great experience. I was stressed about planning my son's first trip to Disney but she made the process easy and stress free. She was always prompt in responding to me and really went above and beyond to make sure that our experience was great. I would definitely work with her again in the future.
-Joelle
Thanks to Michelle M for sharing these fun family photos from Photopass with us!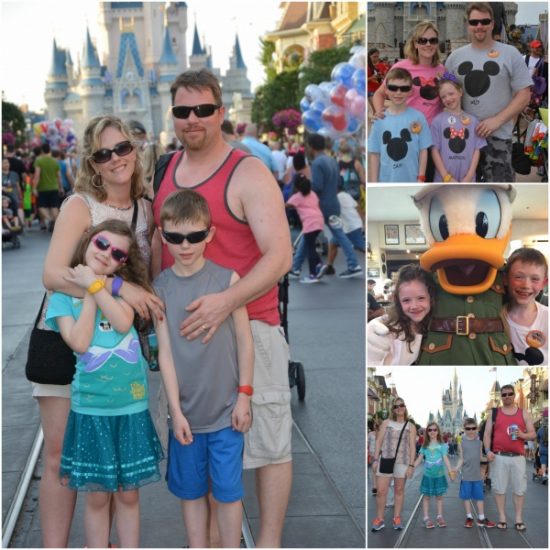 I can't imagine trying to plan a Disney World trip without our travel agent.  She is THE BEST! We just took our 4th trip with her.  She quickly got to know our family and our interests and got our trip together with all our requests.  If I emailed with a question, most of the time she called back in a few minutes.  And she took the time to make suggestons and tell us about new attractions we might like.  Her deep knowledge of the parks and events are invaluable.  She makes sure we don't miss anything good.  We have 2 more trips to go with grandchildren.  We look forward to working with her again.  We are taking each of our 6 grandchildren to Disney World for about 5 days for their 10th birthdays.  Such special times and special memories.   I think we love this more than they do.  And our agent makes this so easy and trouble free.
-Linda S
Our counselor is a wealth of knowledge and almost anticipates the questions that I am going to ask. We were on a sailing that had some delays and he was quick to communicate each of those to us as soon as he got word.  I felt comfortable contacting him with any issues I had, as I knew he would take care of anything that should arise!

-Mollie C
Counselor very acquainted with hotel options, park rides, attractions, extras etc.  He was extremely helpful in selecting which hotel best fit our needs and provided great information about the parks we visited and how to best use our time.  We were able to spend time on vacation and not dealing with schedules, arrangements, etc.  Our time traveling, at the hotel and at the park was very well spent.
-Wade L
We had not been to Disney World since our kids were little which was about 30 years ago!  Needless to say, things had changed so much, we didn't know where to begin!  Our Magic for Less agent answered and explained every question we had.  And he always responded right away and was always very pleasant!  We certainly appreciated his help!

-Shirley S
Took all the worry out of our hands.  Everything was taken care of from transportation to meals.  First time I've ever used a travel agent, and was truly amazed how well everything was handled.  Our travel planner put many of my fears to rest, and was always there with my endless questions.  During our week at Disney, we talked about her constantly, "singing her praises ", as we enjoyed ride after ride, meal after meal, park after park, etc.!
-Kathy P
I thoroughly enjoyed working with our Magic for Less counselor and will definitely do so again.  She helped me plan an amazing graduation trip for my niece that we will both remember forever.  She coordinated our adventure to Disneyland, as well as Aulani.  She made all of our special reservations for the Disney tour, World of Color dessert party, and Electric Parade dinner.  We had so much fun.

-Teresa C
Our travel planner is amazing.  There is nothing I throw her that she can not handle.  Believe me, I ask questions and she delivers, promptly!! We will never have anyone except her handle our cruises.  She knows me and knows what I want and need and advices and I'll learn to listen.   She makes each and every cruise more wonderful then the last.  We love her!!   She is very personable and I feel she goes above and beyond her job. I tell everyone I know about her.  She's the best!!  This cruise was by far the best.  Alaska was the most beautiful place .   Loved the ports.  Loved the weather.  Loved it all!!!  Thank you!!
-Debra I
She recommended and arranged for the hotel, pickup at the airport, and tours for our stay in Rome, which was separate from our Adventures with Disney tour, as well as the railroad tickets to get to Naples for our pick-up.  She explained in detail the different Adventure by Disney tours available and the remarkable service which is provided by these tours, as well as providing material to peruse regarding the region.  We were thrilled with our trip and the ease of the process of booking and traveling.  She even gave us a "goody bag" with useful articles for our travels. Our experience was one we thoroughly enjoyed and will never forget.  We definitely will recommend her services and Magic for Less Travel, as well as Adventures by Disney.   Again, we will recommend our travel counselor and Magic for Less Travel, even without incentives!

-Anne C
Our agent is incredible!  She was outstanding from initial planning through our final day at the park.  She helped link Military Passes into our MyDisneyExperience account and countless other helpful actions.  She was always very responsive and friendly.  We have used her twice and would not hesitate to use her for future trips and recommend her to our friends
-Scott J
A lot has changed since our last Disney trip and our agent was great…she sent us lots of emails about so many topics, packing, touring, what to bring, what not to bring..,…the Magic Bands etc….she helped me a lot with the My Disney Experience and linking the meals, FPasses etc….

-Carol L
This is my 2nd Disney trip using the Magic Travel for Less! Our counselor has been super amazing and helpful and I couldn't have asked for a better travel agent.  We will def be planning more with him in the future!  My boyfriend and I ran the Tinkerbell Half this May and here are some of our photos. Thanks again for such a wonderful planning experience!! This was our 1st trip to Disneyland and we LOVED it!
-Tiffanie W
Thanks for sharing the pictures Tiffanie, congrats on the marathon!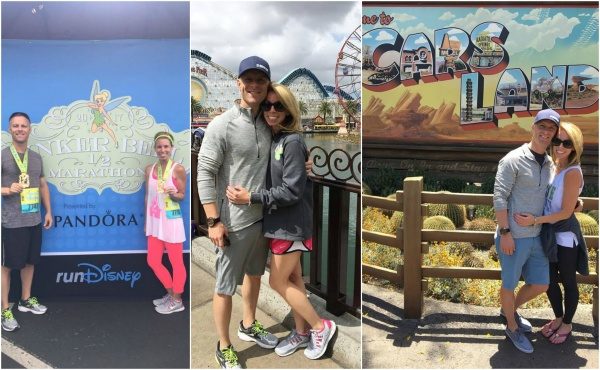 I experienced an issue during my trip. I called my agent in a bit of a fog. She answered right away and supplied me with helpful information. She called Disney to try and resolve the issue. She checked in with me to make sure we were doing okay. It was a great support.
-Julia B
In years past, we had used several different travel agents before we found your agency. There is no doubt in my mind, that our magic for less agent is the best that we have ever had.  She is always very prompt, courteous, and extremely helpful.  While planning she rebooked our trip when a new discount code came over which saved us a large amount .  Before we left, she sent us a list of doctors and urgent cares in the area which unfortunately we did need to use this trip.  But having that list handy when we needed it, was a true blessing.  I have been very impressed with her service and will continue to use her for all of our future bookings.  I will also continue to recommend her to all my friends and family.   Thank you so much
-Michael D
She went way beyond the "call of duty." She answered everything I asked, and always had something to add to help us out. She was very compassionate, knowing the sadness that lead to this trip. She was our "wish upon a star!"

-Stacy G M 
We would have never been able to do it without our Magic for Less Counselor.   She gave us practical advice and was very thorough and detailed about things we would have never thought of. For example she suggested lunch/dinner reservations instead of breakfast because breakfast time is the best to ride the rides. That was so true, and we were so glad we took her advice.
-Darcy M
The initial reservation was quick and easy. And when Disney offered a Summer promotion, our agent notified us and immediately adjusted our package. She always provided options to us and made sure everything was complete. She also sent a great laundry bag which came in very handy during our trip. Great service all around.

-Chris M
Our counselor provided a superior service. She made it easy for me to the reservation process for DCL. She made a great recommendation for a company that handles an off shore activities (Stingray) that I was looking for because the DCL was sold out. She replies promptly on my email question. Very good experience. Thank you!
-Cathy A
Similar Posts: