We learned about the MaxPass, knew options for must- see shows, had a great idea of what we could expect each day in the park etc.  Thank you for the $25 Disney gift card. We used it while at the park!
-Jennifer M
(Planning this trip was) Much less hassle for us.  Whenever we need a change, we just call our Magic for Less agent and she takes care of it instead of us spending time in contact with Disney.  This was our second vacation through her and we have already booked a Disney cruise and a return trip to Disney World for next year.  She is now basically part of our extended Disney family!

-Philip M
Even though I have been to Disneyland many times in the past, things are constantly changing at the park.  I know that I can rely on The Magic For Less Travel to answer my questions and provide up-to-date information because they are the experts. 
-Cat N
My agent is knowledgeable, prompt, kind, and an all around great agent to assist with a vacation! 

-Kelly N
Looks like Kelly N's agent was able to add some character to her vacation!  Thanks for sharing these fun pictures with us Kelly!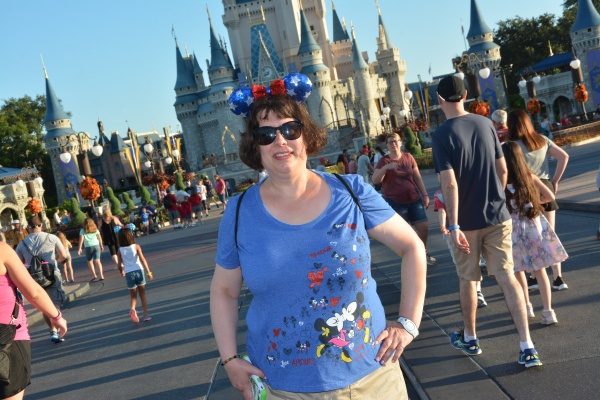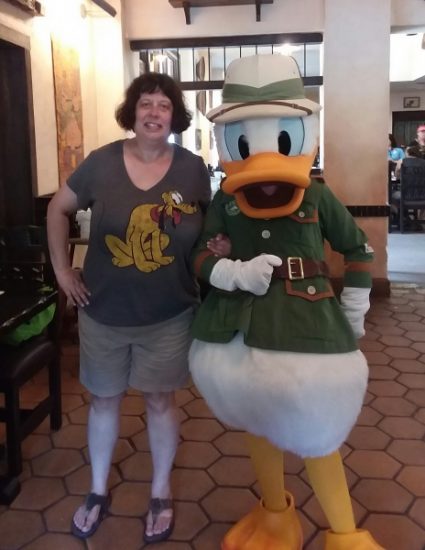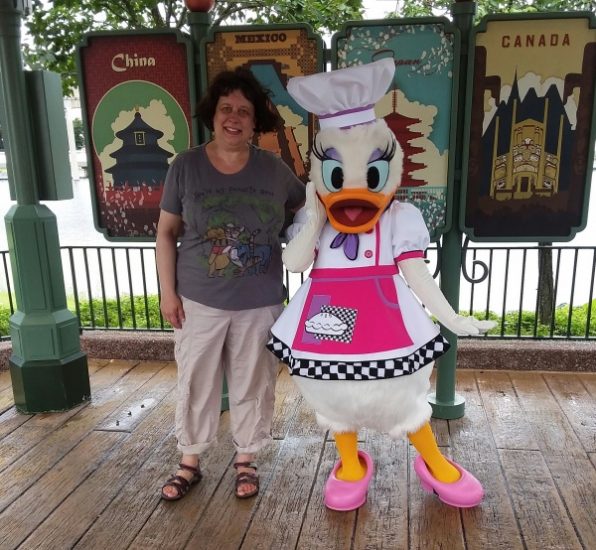 Our Magic for Less counselor responded quickly to questions that came up prior to our trip. In addition, there was an issue related to the dining plan that was not clear at the start of our trip. Bridget clarified and gave excellent advice so that our trip was not impacted.
-Michael I
Our agent is on the ball!  Whenever I email him for reservations or just an quick question, he responds right away!  I feel so confident making travel arrangements with him. I know I'll be taken good care of. And he's just so nice!! ð

-Elaine M
Our agent was fantastic throughout the entire planning process.  He was extremely responsive, helpful and made the experience seamless.  Being a fairly seasoned Disney traveler, I was a little apprehensive about using a travel agent.  Without a doubt, it was totally worth it and I wouldn't book another trip without using him.  Thank you for making this a such a special vacation!
-Corinne B
Our Magic for Less counselor is a true concierge providing top notch service.  No matter how many times I have been to Walt Disney World, she always manages to point out something I didn't know or failed to realize.  I feel I learn something new every trip thanks to her attention to detail.

-Drew R
Her knowledge of Disney helped me to plan the vacation of our dreams! She couldn't have been more helpful and wonderful! She planned everything so perfectly and helped me to be informed as well.  Our vacation was truly magical and we really appreciate all the hard work that went into it! Thank you! 
-Suzanne F
Our agent made it much easier for me to understand Disney World as a whole.  He took the time to make sure that our vacation was tailored to our exact needs and wants. He was an absolute professional.

-Erika D
Our agent was ready to go at midnight to help make sure we got the onboard activities we wanted (and didn't know we wanted, ha ha).  She was able to secure us Palo dinner and brunch, the Royal Court Tea, and other hard-to-get activities.  We could not have done it without her!  I am looking forward to a continued relationship with The Magic for Less and her!
-Steven B
She's able to anticipate things I might want before I can ask for them.  She got us a package that was fantastic, and gives us benefits we didn't know we could ask for at the beginning.   This is my first time using a travel agent – I don't think I'm going to want to travel any other way now.

-Mary Alice R
Our Magic for Less agent has taken time to help my daughter plan the rides they want for our grandchildren, help with our food needs, and just give wonderful ideas and input to help make our trip memorable for our family!
-Rita H
Our counselor is like our own, personal fairy godmother. She is so timely with her communications and really leaves nothing to chance. We never worry about a thing. We love working with her.

-Judi V
Our agent was very knowledgeable and helped our family plan our trip with no stress! We got helpful hints about dinners and shows as well as info about rides and attractions. 
-Jennifer G
Similar Posts: