Our Magic for Less agent is a phenomenal help in planning a Disney vacation. He provided us with pricing for multiple resorts and packages, ensuring that we had all of the available options before making a decision/confirming our reservation. This way, we were able to select the vacation package that best met our needs and our budget.
-Emily W
Mike took the guess work out of my planning and ended up saving me a lot of money! His advice was so helpful and helped me plan an awesome trip!  I will definitely be recommending the Magic for Less to others thinking about planning a trip!

-Tara H
She kept me up to date on timeline items, such as when to book dining and fastpass items, when to place my final deposit, etc. She assisted in linking my reservation with a family members as well.
-Stacy P
Thanks to Diane W for sharing these great pictures with us!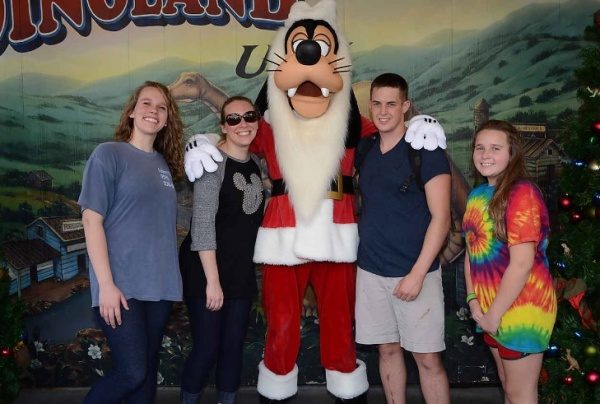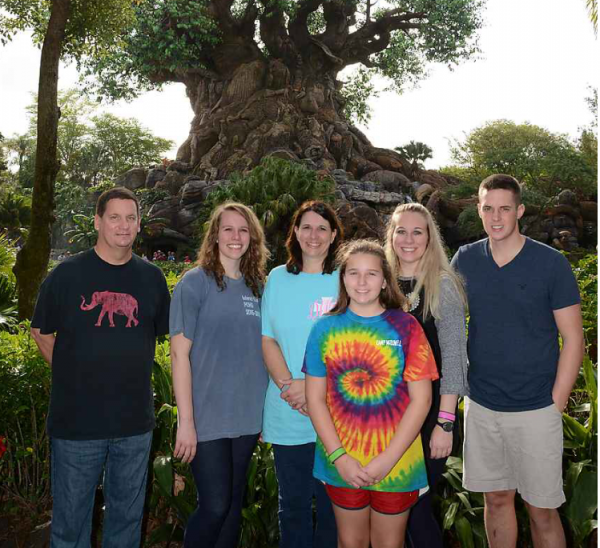 The provided dates for fast pass and dining reservations were nice. The tips and information on planning meals and fast passes and magicbands ws very helpful.

-Tommy V
Wonderful!  Helpful!   Friendly!   Our agent was Over and beyond what you could ask for in the best travel professional ever!
-William C
Ease, relevant information, orchestraed the vacationa and was a true pleasure to work with

-Katherine M
She took the worry out of planning our vacation.  She suggested places to stay, eat, shop based on our families needs.  And she booked all our character meals and other items with no issue or delay. She was AWESOME!
-Bridgette E
Our travel counselor gave us information on the Madhatter tea party at the Grand Floridian and my daughter loved it There were only 7 kids there and they all got one on one time with Alice and the Mad Hatter. It was so special.

-Debbie L
No worries – our counselor is always on top of everything including flight changes, online check-in, excursion reservations, and questions.  She takes care of it all!  
-Cheryl V
We have used our agent for many vacations over the last 10 years and will continue to do so for as long as he will tolerate us! 🙂 As well, we have referred our friends and family, and will also continue to do so. We couldn't ask for a better travel consultant than he is. His extensive knowledge has made our travel experiencesover the years better than we could've ever imagined.

-Cherie L
Our agent was absolutely amazing! She knows my family well enough to know that I would need as much help as possible, & she provided just that!
-Brandi E
Mike is the best! I changed my plans multiple times during the weeks leading up to the trip and Mike was always there for me!  While in WDW, I logged into Facebook and caught him on a live afternoon question session and was ALSO able to ask advice!  You guys are rock solid.

-Dan L 
We wanted a reservation to Blue Bayou which was completely booked, and our Magic for Less agent checked each day until there was a cancellation which grabbed for us right away! That dinner and parade package made the trip for our family!
-Angi H
Our counselor always answers my numerous and sometimes silly questions quickly and with humor.  She is simply amazing.  Love the tips that are sent – got a ton of good information from them. Our vacation wouldn't have gone so smoothly if it weren't for her.

-Lisa S
Thanks for everything.  This was our first Disney cruise and you helped make a magical experience even more magical!
-Jeff B
We had such a GREAT time!! The tips that our agent gave us were excellent.  I LOVED the fact that I had her phone# plus email if I needed anything at all she was totally reachable. (We didn't need a thing) She was such a pleasure to work with. Her recommendations for rides/restaurants were spot on!! I book ALL my vacations through her!!! I would highly recommend her!! All our trips have been nothing but GREAT! I just can't say enough nice things about her! She made our trip feel special!

-Jane K
It is nice to be able to entrust our family's vacation with a company and an agent that we know will work to make it the most magical vacation ever. We love TMFLT!
-Vicki O
My Magic for Less counselor  was always ready to help and guide me through my planning. always willing to go the extra mile. Polite, cheerful and always a pleasure to call and speak to. I have recommend him to everyone who needs an agent. And I of course will use him again and again.

-Joanne R
Similar Posts: