Our agent was FABULOUS!!! Right from the beginning she was always available to answer my questions and give advice on how to make our time in Disney the most magical!  It was our first time back to Disney since the magic band and fast passes were implemented!  We definitely couldn't have maneuvered through it all without the help of our agent! Thanks so much for making our daughters 16th birthday trip such a memory making trip for us all!!
-Debbie P
Just that you have  one of the best  travel agents I know. She has planned so many of our trips whether it be a Disney cruise or Disney park trip.  Always pulls it together without any issues.  She even surprised us once with friends traveling down to see us on the holiday.

-Stacey B
It was our first trip and we were so overwhelmed. Bridget made it easy and broke it all down for us and gave us so much great advice!   
-Jess T
Thank you Jess for sharing these pictures with us, adorable!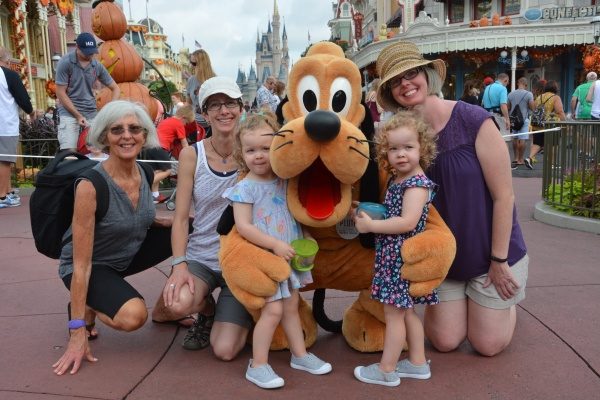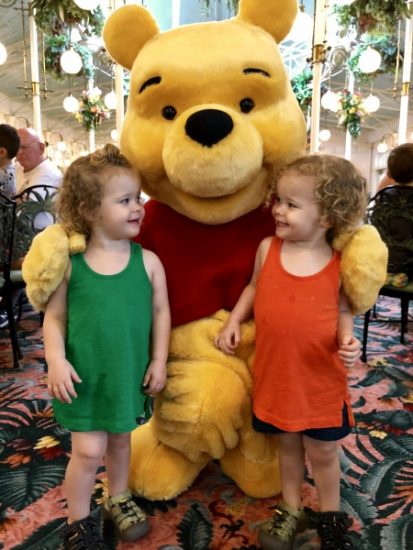 I have been to Walt Disney World before and this time I felt much more prepared.  I loved having a plan and feel like we were able to see the things that were important to us.
-Tamera G
I love doing all the research and dorking out on Disney, but having my agent handle all the details saved me so much time.  And his guidance was invaluable.  What a pro!

-Bryan P
This is my first experience with Disney World and our travel counselor has walked me step by step through the process. She has provided very valuable insight into what I'm sure will be a very memorable 16th birthday for our grandaughter
-Robert L
Our agent is very knowledgeable about all thins Disney and often rely on him when making WDW plans

-Frank G
I am currently planning my third trip with my agent at The Magic for Less travel.  I'm naturally a nervous traveler.  I worry that I'm forgetting something or going to make a fool of myself.  She is GREAT at putting me at ease, reassuring me when I worry and helping by taking care of all the details — and putting up with ALL my many questions.  I never imagined I'd ever be able to do something like take a cruise. That was something that "rich" people do.  My agent showed me that I could take dream trips – not go broke – and have a REAL vacation.  She's great.
-Becky Jincks
Our travel planner gave me honest feedback about each park. She tailored her recommendations to the ages of my kids which was HUGE for our family.  Thank you for booking the pirate room because you just knew my daughter would love it

-Andrea B
I've worked with our agent when booking all my Disney vacations since 2009 and she has been wonderful.  She always answers my questions, let's me know when new options become available even after I've booked my trip and has given me great suggestions for restaurants.  She has made scheduling our trips so easy that we definitely plan to continue booking our Disney vacations through her.
-Christina L
Our travel agent was just OUTSTANDING!  He provided such wonderful information and was great answering my many questions right away.  I truly think he's a definite asset to your company!!!  And I sooo appreciate him getting our dining reservations and fast passes right at 7!  It was stressing me out, but I knew he'd do a great job, just like he had done 3 years ago.  Kudos to him for being an awesome travel consultant you takes pride in his work and truly is an asset to The Magic for Less Travel.  He knew how to make our days "magical"!

-Susan B
Our Magic for Less agent has been a jewel from day one. This is the second time we have used her and she has yet to disappoint. She has had an answer for all our questions and has gone above and beyond when the Disney website was down when it came time for making dining reservations. I will continue to use her and will always recommend her to all my friends looking for a great Disney planning experience!
-Carissa S
Our agent is right on top of things.  He got us the dining reservations we wanted and he was quick to answer any questions I had in planning our trip to Florida and has just did our reservations for California for February in Disneyland and found us a great hotel for San Diego also.  Using your site is the best for planning our vacations to Disney.

-Wendy B
Our reservation ran into all sorts of complications when we had to postpone our trip for one year later.  Our agent was amazing and made the whole headache into a smooth transition.  I will always go back to her for all my Disney reservations.  She is amazing!
-Ximo R
Similar Posts: