I have people ask me all the time "Why a Disney cruise?".  For those of you who have experienced the magic of Disney World, think of that magic and level of service and then subtract having to stand in line in the heat and walking 8-10 miles per day!  Instead imagine playing with your kids, sitting by the pool or having a massage–that's a Disney cruise.  All the magic without the work.  I think it's the very best Disney vacation you can find.  Let me tell you some of the things that await you on a Disney Cruise!
First, there is the food!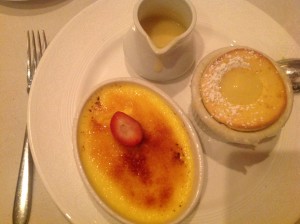 Yes, I know we are all on diets but this is one time to let loose of the diet at least a little bit.  My biggest tip–let loose a little bit but take the stairs everywhere you go on the ship-you won't gain weight and your calves will be amazing!  Let's start with the morning–you have a choice between one of the main dining rooms where you can order off a menu or going up to Cabana's (or similar location) for a buffet of your favorite breakfast treats.  Then for lunch, again you can go with one of the main dining rooms and order off a menu or go casual at Cabana's.  In addition, Disney has several options on the pool deck that offer casual fare at various times during the day–there is a pizza location, a hot dog/hamburger location, an ice cream/fruit and salad location and much more!  For dinner, all of the main dining rooms will be serving their menu items and one of the casual eateries is also usually available for those who want to grab and go.  Of course I haven't even mentioned the midnight snacks, the food at the Pirate's Party or the snacks in some of the lounges and oh yea, room service whenever you want and the adult only restaurants!  Have I whet your appetite yet?
Second, there is all the space.  Space for just the kids, space for the whole family and even spaces for just adults(paradise)!  Of course your Disney cruise is going to have children's programs that are second to none, where characters visit and where they can let their imagination run free.  But there are also the lounges that have family activities–want some Karaoke, we got that.  Want Disney trivia, we got that too.  How about a dance party for the whole family–we got that too!  Did I mention the Broadway style shows for both kids and adults?  How about that sports lounge that also has board games for the whole family to play during the day?  For all our adults I saved the best for last–a whole evening entertainment space filled with lounges and bars that are just for you.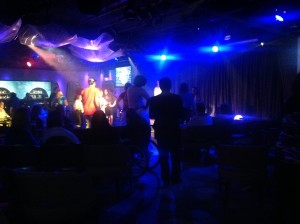 Don't forget that entire pool area that is just for adults–no munchkins allowed.
Third, there are all the different ways you can relax–whether enjoying a good book on one of the open air decks, lounging by the pool or enjoying the adult spa, watching your kids play by the pool.  Two of my favorites are in this group–lounging by the adult pool and hanging out in the spa!  Also don't forget on most cruises you have an entire island to rest and relax(or play and be adventurous) on for the whole day at Castaway Cay.  Want the ultimate in relaxation, rent a cabana for the day here or book an open air massage.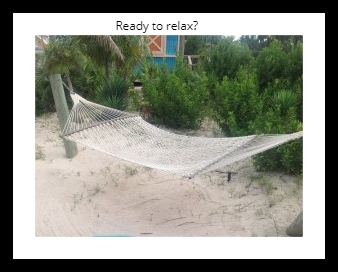 I haven't mentioned everything that a Disney cruise is but I hope I've got your attention with at least some of the things you will do and see and some of the reasons for Why a Disney cruise!  Don't forget with all of the above you also get Disney's exceptional attention to detail and service as well as all of the magic that Disney excels in.
I'm ready to go, how about you!
Hopefully I'll see you there!
Similar Posts: