Our trip was wonderful (especially since we had no delays after getting 10+ inches of snow the prior night). No problems with anything, including magicband/FP+. It took a little getting used to during the planning and the first day but I got used to it and enjoyed the ease of it all.    We went to US/IOA for one day which was fun though not as magical as Disney.   The Marceline to MK tour was really cool. I think I liked it a little bit more than I enjoyed the Keys to the Kingdom tour. It was a small group (6 of us) so we got to go backstage at Haunted Mansion. very cool experience.   I really cannot think of one thing that was a negative. We're already mentally planning a return trip January 2016.   THANK YOU!
-Karen McA
Karen shares some photos with us from her visit, thanks Karen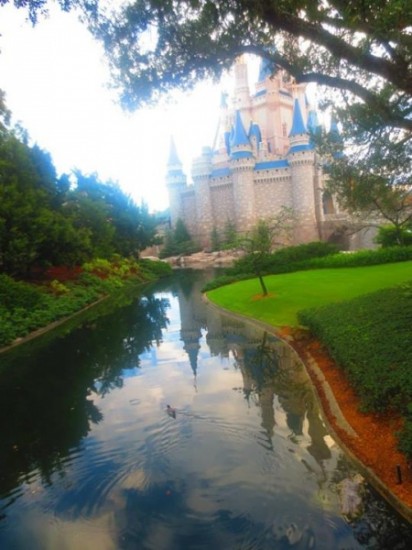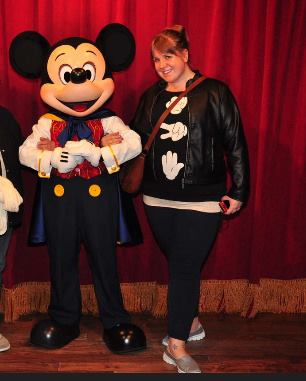 I am able to focus on the fun part while my TMFLT agent always takes care of the business side!! I know we have the latest info from Disney as well as the best deal we can get. LOVE HER!!!!  She is fantastic and I recommend her every chance I get. Even though Disney's website has become more user friendly (LOVE THE MAGICBANDS!!) it still helps having someone in the know to handle logistics. There is SOOO much info and it changes so often. It's nice to have someone looking out for you and that you can call for help.
-Leanne W
The planning for Disney's Me, room choices at the resorts, tips on ADRs, Always able to reach him,  I have another resv. for Feb. & will use him later this yr.  I have used AAA in the past, once never again.

-Shirley E
Our TMFLT counselor was awesome.  Without her help we would have missed out on so much Disney fun, with her help we experienced alot of the resorts and restaurants that we would not have known about
-Beth W
I made my reservation and never worried about it after. I knew that everything was taken care of.

-Janice
I made numerous changes and our agent took care of us at every step/. She also found us a better deal on trip than what we started with. Great lady.
-John
I've been using my counselor for several years when planning trips for my family. Her utmost professionalism is outstanding. She goes above and beyond to make sure our reservations are made and we always have a great time. I've recommended her services to friends and family. I look forward to working with her on our next vacation this spring.

-Jill E
Great travel tips and advice on how to make the most of our time
-Anne M
Our TMFLT counselor gave us recommendations, tips and was 100% committed to making sure we were informed and prepared for Disney.

-Tracey P
Made the planning process much better!
-Stephanie H
Since this was only our third time going, my agent gave me many tips on the parks and tons of help planning our meals as well as with the Magic Bands.

-Cathy
It was lovely to know that we had gotten the lowest price possible for our trip without having to do hours of research ourselves. Our TMFLT agent was very helpful and understanding of our budget! 
-Meagan K
My family enjoyed receiving the information about our hotel as it was the first time we had stayed there.  I will be booking our 2015 trip with our counselor soon!

-Amy D
Our counselor always does a super job, and takes care of things that sometimes go amiss.
-Richard S
Similar Posts: