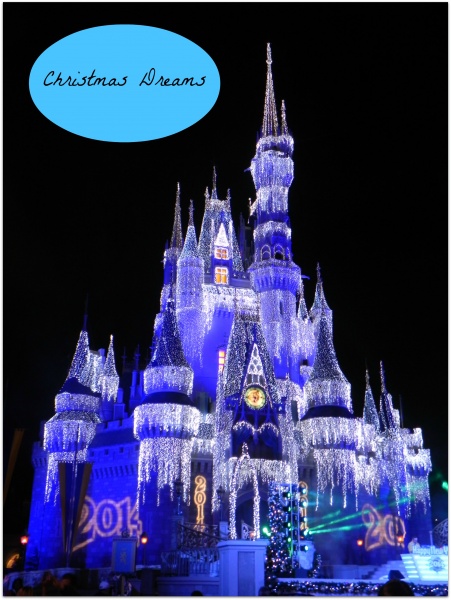 Easter is over and it finally looks like spring is here for good so I find my thoughts naturally turning to . . . Christmas of course! No, I'm not crazy! LOL! Well, not entirely, anyway. I will admit that I am that person that has their cards sent out super early and I am often done shopping by the time December rolls around, but that's not what I'm talking about here. At this point in the year it's time to start planning our holiday stay at the Walt Disney World resort.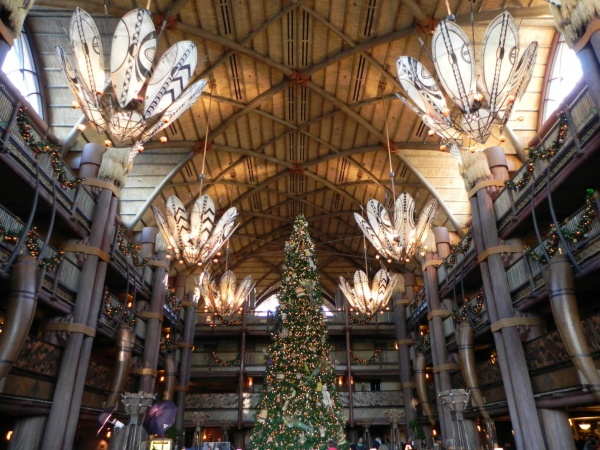 My husband and I have made it sort of a tradition to spend the holidays at Walt Disney World, usually arriving before Christmas Eve and staying until after New Year's Day. But, doing this requires advance planning because it is the busiest week of the year. So, we plan ahead. Now is the ideal time to start figuring out your hotel reservations, as the earlier you book the more choices you will have. With it being the most crowded time of the year, things do tend to get booked up, so the sooner you book the more likely you will be to get your first choice.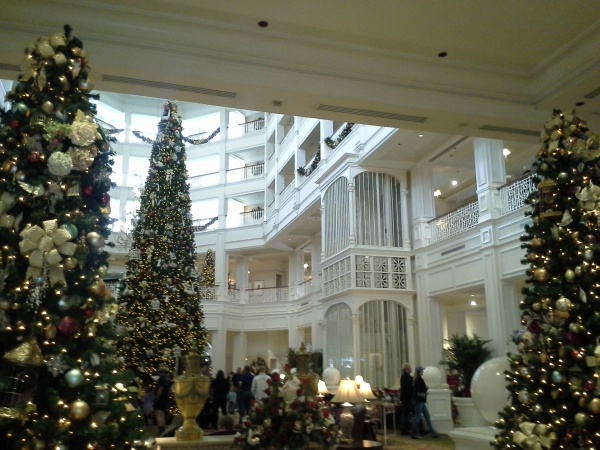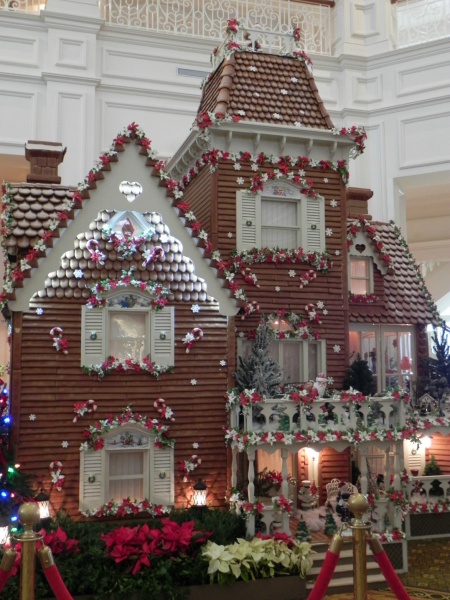 I like to stay onsite over the holidays (to be honest, I like to stay onsite all the time!), as I feel the benefits can be great. You have Extra Magic Hours, which are an awesome benefit with the crowds. Also having the ability to book your Fastpass+ reservations 60 days in advance is a help. And not having to worry about driving or finding a parking space can be a big plus!
Where to stay is always a quandary with Disney. There's no right or wrong answer here. I tend to gravitate towards the Epcot area over the holidays because we spend a lot of time at Epcot and the Studios on this trip and it's nice to be able to walk to the parks. But, we've stayed at other resorts and had no problems. One thing you will want to do, though, is be sure to leave time to visit the resorts and check out the amazing decorations!
After you have your resort picked out, you want to start figuring out your dining plan right away. For a trip over the holidays, you absolutely want to be booking things right at the 180 day mark. (And here is another reason staying onsite is great, you can book all of your reservations for up to 10 days of your trip on that first day!) Restaurants book up quickly for the holidays, and there is often no availability for walk up reservations at the more popular locations the day of, so this is not a trip you want to "wing it" for. Restaurants will keep their normal menu and often add a special "holiday" dish or two for the actual holidays, so you can find some more traditional meals if you want. Or, why not go the "Christmas Story" route and have Christmas dinner at Nine Dragons?
Once you have your dining locked in, there isn't much left to do except wait. Well, and enjoy the rest of your summer. And fall. LOL! Of course you do eventually have to plan which of the holiday happenings (and there are many!) that you want to see. I've tried to sprinkle a few of the pictures throughout to give you a few ideas ;o)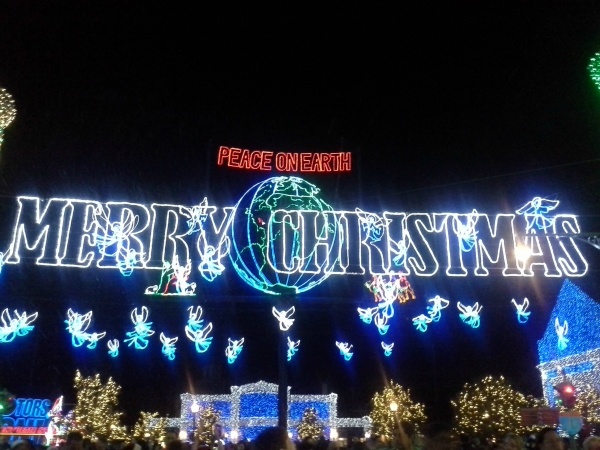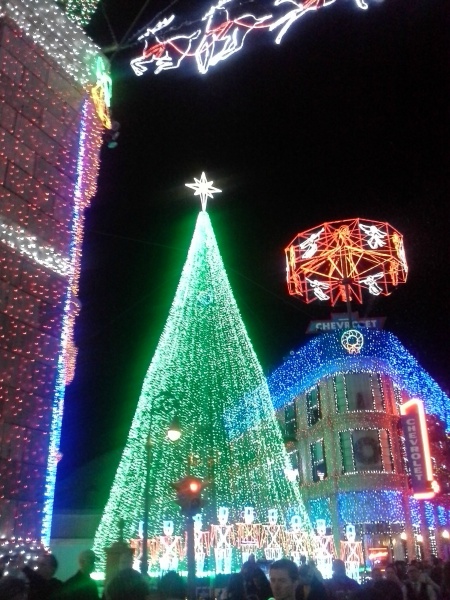 We definitely have to see Holiday Illuminations at least once, as well as Holiday Wishes. Often the Magic Kingdom celebrates New Year's Eve Eve on December 30th, so you can ring in the New Year twice! Once there and then on the actual night in another park! I will warn you though- New Year's Eve is often literally shoulder- to -shoulder people. Epcot has amazing fireworks, ringing in the New Year in each country around the World! But, how often do you see fireworks in the Studios? Decisions are so hard!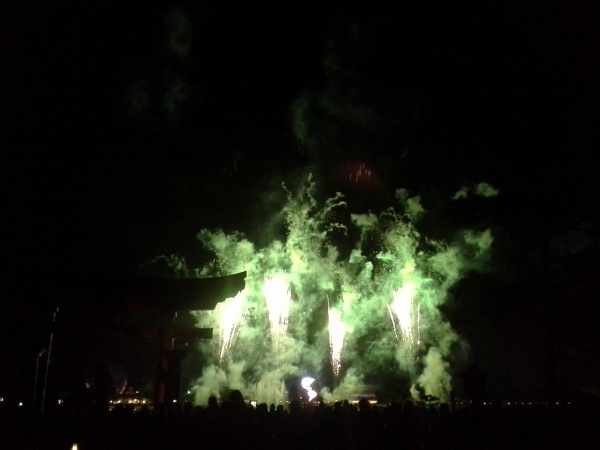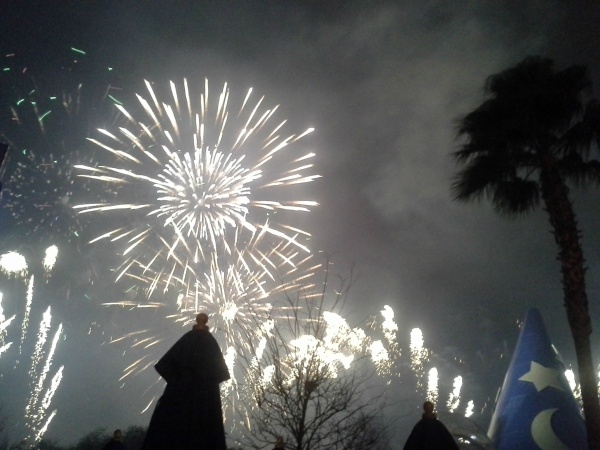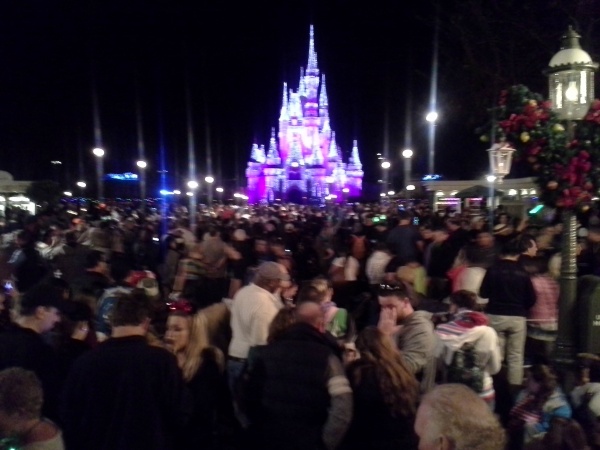 Now if the craziness doesn't sound quite like your cup of tea, don't worry- you can still experience most of the holiday happenings at the Walt Disney World resort! Disney celebrates the holidays from Thanksgiving until New Year's Day, so if you plan a trip anytime in there, things will be much less hectic, but you will still have nearly all of the holiday wonders!
Similar Posts: