May 4, 2013
Extremely helpful tips from start to finish. We were able to get better deals along the way also. Our agent was a wealth of knowledge and we really appreciate all that she did.

-Elizabeth M
Our agent made the process very easy – and was wonderful to work with.

-Jodi S
It was extremely helpful that our TMFLT agent made our advance reservations and provided a planning spreadsheet for us. She was a great resource and made herself available to answer all of our questions. Thank you for helping us to make our first family Disney vacation everything we hoped it would be! It was an absolute pleasure working with you!

-Mandy C
It made things quite easy to have our counselor handle the arrangements. She also helped me stay on task, as I am incredibly busy in my occupation and she helped me meet deadlines for certain things that needed taken care of for our trip. Thank you for helping with our trip, it was fabulous!

-Lynn H
We asked A LOT of questions, and had A LOT of requests. Everything we discussed with our agent was addressed. The suggestions were great, and we would not change a thing. Thank you!

-Wendy
Reservations were great & accurate step-by-step attraction directions for Epcot & Hollywood Studios were awesome!

-Amy C
---
May 1, 2013
I had access to the Disney Website and could do most fundamental things,like make Dinner Bookings and compare bookings etc. Even though the web provides a lot of details,to have someone contactable in the same continent who could answer my many questions honestly and with knowledge, solve some of the glitches that occurred via the web.. (for myself) being on the other side of the world (Aust) it was invaluable to have the 'local' knowledge and also access (both to Disney and the same continent.) The knowledge of my TMFLT agent was invaluable as the scale of Disney World has to be experienced to appreciate it, So scheduling advice and practical travel tips helped when I finally arrived.
I had no trouble with my private details – the company was trust worthy – everything that needed to be booked was booked and tickets and promotions were waiting at Disney for me when I arrived. Thanks to our agent and the Magic for Less Team. Out of 6 weeks of traveling (and much planning) – the last leg being Disney – it was a relief to relax and have everything taken care of. Thanks 🙂
-Tracy G
---
April 27, 2013
We were able to ask questions and get quick, ACCURATE replies, make reservations and make payments knowing they would be taken care of. This was a huge help knowing that you check these off of your to do list with a simple call or email.
-Jim M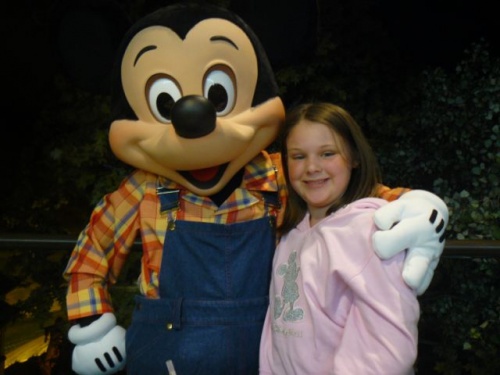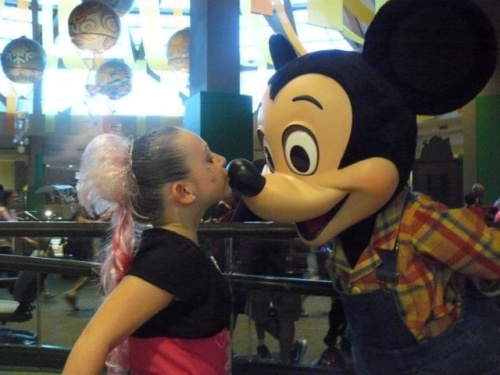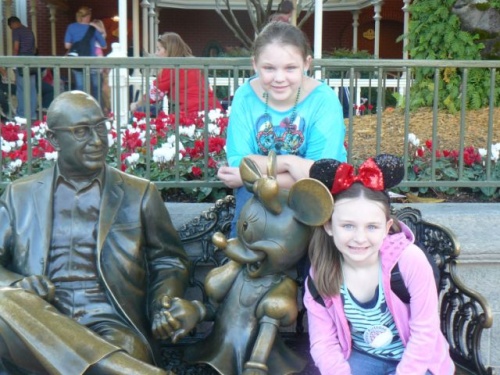 Jim also shared some wonderful pictures with us!
---
April 24, 2013
As last time, our agent was always very prompt with correspondence. She always answers my questions fully and even gives advice and suggestions when asked! Thanks

-Julie H
This is our 2nd time using this service. Both trips have been great. Any questions or concerns have been dealt with promptly. We've been able to design the vacations we wanted, with no unpleasant surprises. Thank you for great service!

-Jerra W
Our agent did a great job! She helped us with our previous vacation and we knew we wanted to contact her again with this vacation. She was always very quick to respond to emails and had the information we wanted. She was super nice when I spoke with her on the phone and just made booking our vacation so easy! We will definitely contact her again when thinking of out next trip 🙂

-Tanya S
Our counselor has always been a pleasure to work with.

-Mark S
We have had TMFL make our travel arrangements for many years; our agent has been our travel agent for most of that time. She always makes sure we get the best price possible for our trip, even suggesting changing our dates by one day to take advantage of a discount. I don't have to worry that we will get the best price. Even when we've had a minor glitch, she persisted until it was fixed, even after we arrived at our resort. That's what I call excellent service and peace of mind.

-Sandra G
I let my counselor know what I need and he takes care of all the details for me. If I have questions about anything, he always helps me. I've recommended TMFL and my counselor to many people over the years.

-Janet M
---
April 22, 2013
It made my Disney experience hassle free as she made all my reservations and helped me pick the best hotel at Disney near Epcot. Job well done!

Judy E
I was very prepared for our first family trip! I WILL use her again!

Analese C
I appreciated that our agent was willing and able to book all of our priority seating requests and the tour we were interested in taking so I did not have to spend time on the phone doing it myself. It was nice to know it would all be taken care of without me having to worry about calling on the right day and time.

-Stephanie D
Everything was handled very efficiently and there were no surprises at all. We knew exactly what was happening from start to finish.

-Jason H
I had no worries because I knew everything was taken care of.

-Angela L
As last time, our agent was always very prompt with correspondence. She always answers my questions fully and even gives advice and suggestions when asked! Thanks

-Julie H
---
April 20, 2013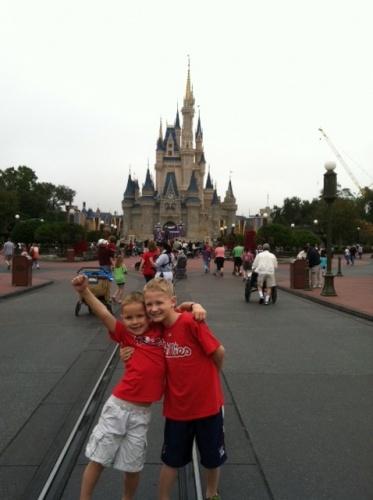 Magic for less ordered our park passes for us. It was one less thing for us to worry about. Her Communication and knowledge was excellent.
We appreciate our agent's help
-Julie T
---
April 18, 2013 – Great Cruise Memories
Reservations were easy. Questions answered quickly and concisely. Great service!
-Jennifer T
Looks like Jennifer and family had a great time!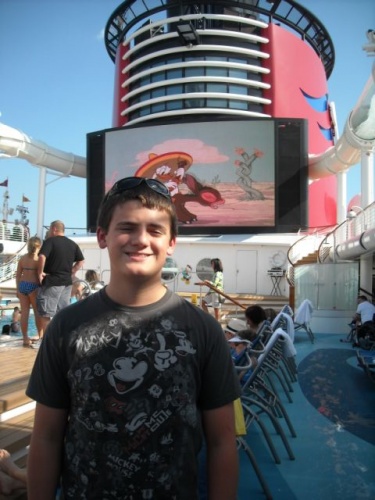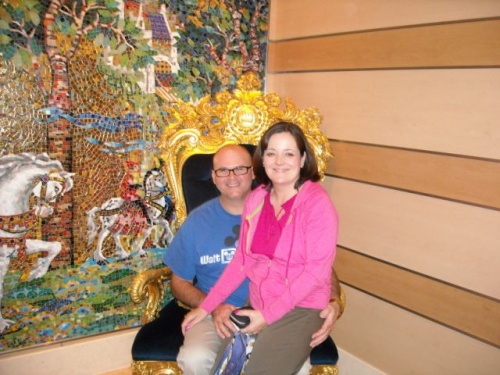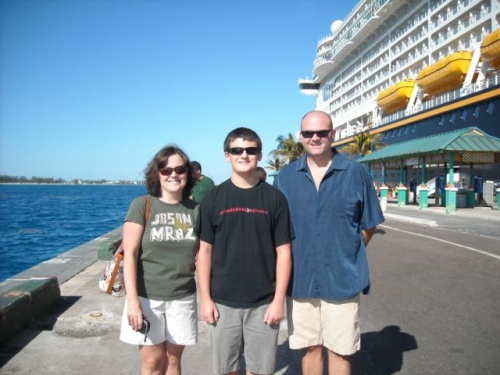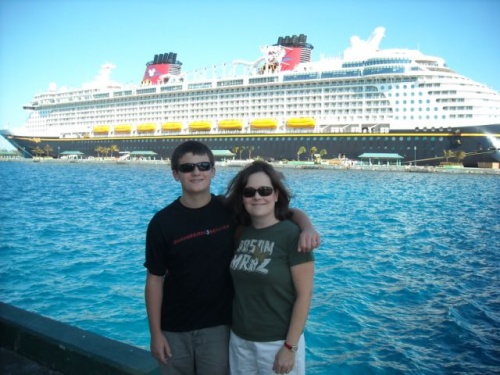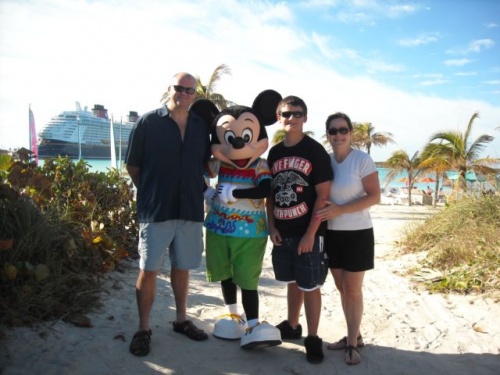 ---
April 10, 2013
(our agent) Got us a large discount
-George R
Having been to WDW many times but never Disneyland, our agent gave us numerous helpful tips to make sure our vacation was smooth and lots of fun!

-Jennifer W
Our agent has an array of information about Disney that made my trip very successful & very timely. We waited in line the most of 20 minutes at the busiest ride, and utilized the FP (fast pass) and timed our dining perfectly. She also knew that traveling with small kids and grandparents would affect our daily plans and she certainly pulled everything together. I have continuously had the same TMFLT agent and will in the future.

-Mary D
Our TMFLT counselor was able to get the discount that was offered this fall.

-Sandra L
This was our second trip that was booked through our TMFLT agent. On both trips he spent hours talking to me to get to know what we like to do and what I was looking for in our vacation. His recommendations made the experience perfect. Without him I would not have bought the Park Hopper pass, would not have made dining reservations, and would not have tried the Africa Trek. All those things combined to make our vacation perfect.

-Kim T
Our counselor was great. She was very responsive to answering all our questions/concerns. I loved that she gave us tips/tricks that she learned that helped us during our vacation, things we would have never thought of 🙂

-Kelly G
I contacted Steve with the plans I wanted and he made it happen. He some great suggestions and our trip was just perfect!!! I would highly recommend him to anyone planning a Disney trip.

-Heidi P
---
April 4, 2013
This is my 3rd time using TMFLT and I love that they take of every detail of booking the trip.  I would be able to do this myself, but I wouldn't bother because I know my agent can do it all and save me time!  I also love having my virtual concierge available to ask any question I might have such as dining, attractions and/ or park touring.
I will absolutely never book a Disney vacation without my friends at TMFLT and specifically my agent.  His knowledge and customer service is beyond top notch.
He is a true professional and treats each client like they are the only client he is working with at that time.  It is because of this type of service and attention to detail that I tell as many friends as possible that are thinking of booking a Disney trip that they need to contact him and I eagerly given them his contact information so they can experience the best customer service in booking their next Disney vacation!
thanks for all you do!
-Tim S
Similar Posts: