My agent was always there when I had questions. I appreciated her honesty when I had bad ideas or tried to plan too much at one time!
-Jaime B
My counselor is a wonderful person who remembers what you like is important to you to enjoy your trip. She has alternatives for you to consider if what you are trying to book is not available. Her level of customer service is truly outstanding.

-John
Our TMFLT agent always makes it easier and more fun to book our Disney trips. We could book through Disney direct, but we like the extra personal touch we get from your company and counselor.
-Chris M
I did a lot of research online and felt like I knew a lot but it was nice getting tips and advice from my travel counselor since she has more experience.  The services that my travel counselor provided made me feel more at ease.

-Jennifer M
Jennifer shared some pictures of their family vacation with us below, thanks Jennifer!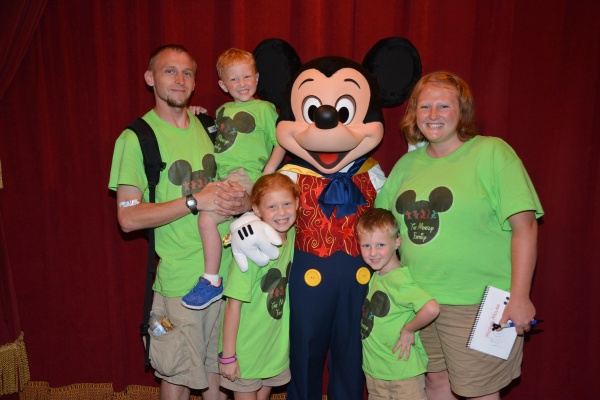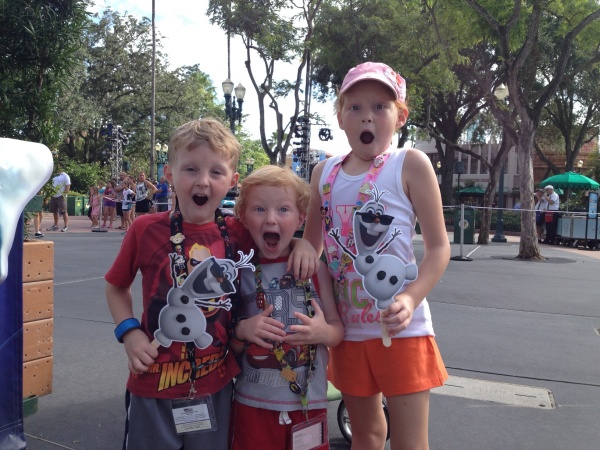 I got to relax and enjoy most out of our family vacation. No worry at all. Our counselor was able to answer any and all questions I had to relieve any stress i might have had if not answered.
-Michelle P
I feel like we always get the best deal from Magic For Less, Like the speed and ease of email communication, and the patience when re-quoting multiple scenarios.

-Brad W
Our TMFLT counselor made our travel so much easier. I did not have to go through multiple places to get tickets and when I was concerned about a bad review she looked for options that would best suit my family. Awesome person to work with!
-Amy M
Our counselor was there for us every step of the way. Helping us decide on which resort to stay, tips on making dinner and fast pass reservations as well. It made the trip that much more memorable that we were prepared so well ahead of time.  Very informative, knew a great deal about Disney.

-Stephen T
Our TMFLT agent is always willing to give us great ideas on new things to do and great values for our Disney trips! If all your counselors are like him, I see how your business keeps growing!
-Diane R
Our agent is extremely kind, knowledgeable, and organized. She was always available to answer our questions and her love for Disney got us so excited for our trip.

-Lisa
Love love love my TMFLT counselor!! She was the best!! I made several changes with my trip and she was always helpful and never made me feel like I was being a pain! She's the best!!
-Julie
What's there not to like….concierge type of serving….for less. That's fantastic!

-Laura C
Our agent was truly outstanding! I had an extended family Disney cruise, which involved a total of 4 different families – and Steve went above and beyond to work with each one's unique requirements while enhancing our overall experience as a 'single large group of 14″. His hints and insights saved us time and helped us to enjoy the whole experience even more. I highly highly recommend him to others who are considering any form of Disney experience.
-Dick B
Our TMFLT agent always gives us advice based on her personal experiences.   That's really helpful to hear!

-Paul G
Our TMFLT counselor made our Disney honeymoon even more magical than we could have hoped for and took so much of the planning off of our hands. She made sure to confirm all of the details with us and was very quick to alert us of any changes. We received several special surprises during our dining reservations that were made by her and were treated wonderfully by everyone. She went above and beyond to make sure that we were fully satisfied and we owe her a giant thanks and want her to know that she has our fullest appreciation for all of the work that she does and would recommend her to anyone in need of a travel agent for a Disney vacation.
-Aaron L
Our counselor is wonderful, she helped me with a previous trip a few years ago for Disney…she helped with our Universal trip this time and I couldn't be any happier with her tips and total knowledge of the area.

-Josie G
With just one email or phone call my questions are answered and our vacations planned. It makes things so easy and I know I can count on my agent to get it done right.
-Cheryl V
Our counselor took the weight off of my shoulders.  Everything went very smoothly as other trips we have had her plan for us.  This is the only way to go. Just leave the headaches behind.

-Judi F
Our counselors insights were spot on correct and very helpful. I would highly recommend her!!
-Rudy H
Knowing that our agent was available if we had questions or problems took the stress out of our vacation. He always does a tremendous job helping us plan our trips. We really appreciate him!

-Jerry O
Similar Posts: