We had an amazing time for our children's first Disney trip!  We stayed on the lake side, 4th floor of the Nemo suites at Art of Animation.  The resort was terrific and I would stay there again  in a heartbeat!  I do wish it was closer to magic Kingdom however and would surely have paid more just for that convenience knowing how adorable and clean this resort would be.  My children loved it!  They are 2, 4 and 6 years old!  Our favorite restaurants were Chef Mickey's, Teppan Edo and surprisingly, the 50's Prime Time Cafe.  I say surprisingly because we canceled reservations at T-Rex because of a sick child and rescheduled here on a whim.  The service was so fun at the 50's Cafe and food was homemade and yummy!  The only place that I wasn't fond of eating was Coral Reef.  The food was just mediocre here, and the service seemed to match that.  Also, on a side note.  I would use The Magic for Less and my TMFLT agent again in a heartbeat!  He was SO helpful!  We plan to go to Disney again in 2-3 years and will surely call him to do so!!  Thank you for everything!
-Heather L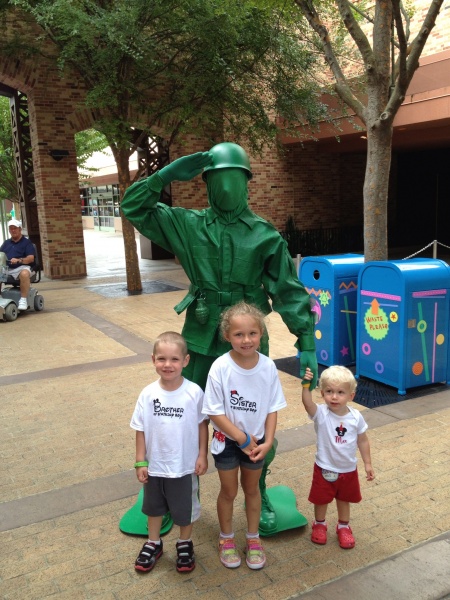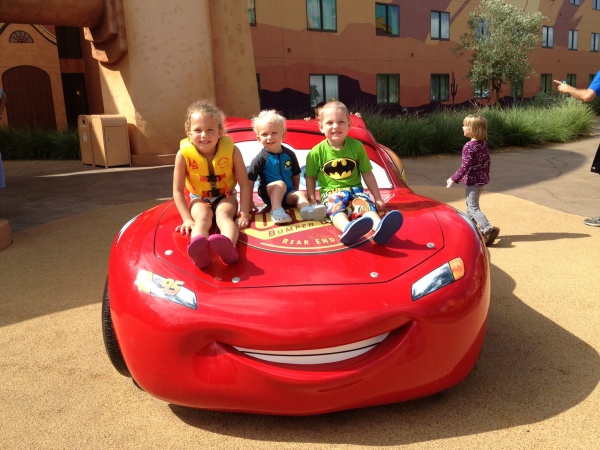 This is the 3rd time I have used my TMFLT counselor for my vacation and she is consistently "amazing" to work with.  I recommend her to everyone I know.

-Natalie Mc
It made it a worry free vacation.  Our TMFLT agent lined out all of our reservations etc.  All we had to do was show up.  It made the vacation experience much more relaxed knowing that everything was lined up when we arrived.
-Randy M
Our TMFLT counselor made it easy for us and was very helpful with all of the final details.

-Ed W
I can not say enough about our TMFLT agent and the wonderful manner in which she helped us plan our Disney vacation. 5 stars.
-Roy S
Her tips for quick service meals were great.

-Tracy C
Our counselor was fantastic! She was very knowledgeable and was quick to offer suggestions that would enhance our trip. We will be planning our next trip soon and we will be sure to contact her first. I have already recommended her to several co-workers.
-Cathie L
Having never been on a cruise we had many questions.   Our agent was very helpful, and answered all our questions in a timely matter.  She was also available by phone whenever we called.

-Robin R
Our TMFLT counselor's intimate knowledge of Walt Disney World is simply amazing!  She knows so much!  We had a wonderful experience and would highly recommend her to anyone booking a trip to Walt Disney World in the near future!!  I'm confident our trip would not have been as memorable if we had done the planning ourselves.  She knew so many details that our family would have completely missed!  We are indebted to you for the amazing memories we made with our boys.  Thank you!!
-Julie T
My agent is the best.  She knows her Disney inside and out and as a repeat customer so knows my family that way also.  She was very quick to add a last minute guest and walk me through the steps of getting him set up.  I love using her and feel very comfortable that my stay will be enhanced when I book through her.

 -Tina M
Our agent handled our reservations and then later added our park tickets. It was great being able to get the great group rate, and he helped by providing the different options for the weekend. Though as a Disney World nut I am knowledgeable and able to do my own reservations, it was nice letting him handle those tasks and knowing we were taken care of!
-Mark Y
Our agent is awesome!  She goes above and beyond in helping plan your trip.  She always responded to my emails in minutes!  She was also very helpful in planning our meals.   Since this was a surprise to my kids, she was very willing to speak to me on the phone day or night, so the kids wouldn't hear our conversation.  Even when my agent wasn't available, ex: jury duty, she gave a backup person to contact.  She even remembered to remind me to get my photo pass pictures downloaded..  I don't know what I would do without her and her help!

-Diane C
Similar Posts: