She (our Magic for Less counselor) made sure dining was setup as well as fast passes. She was very knowledgeable in all aspects of Disney World.
-Eva R
Plenty of time on the phone (with our agent) to review details and planning.

-Carolyn H
For first-time visitor to WDW, all the options and technology was overwhelming.  Our Magic for Less agent made the trip so much easier to understand.  (I) Would recommend anyone attempting this trip for the first time call your agency.
-Dave L
Thank you to Theresa S for putting together this fun picture collage for us!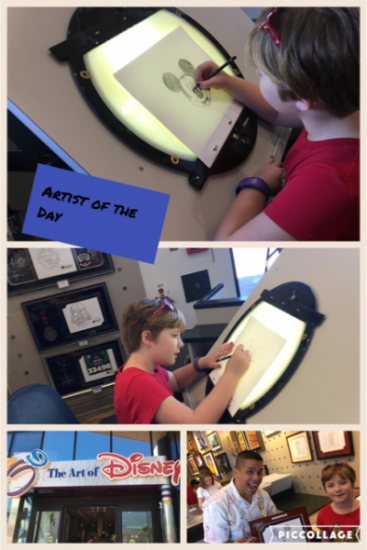 Knowing she was there to answer my every question! Also my family kept changing their minds about dates, which resorts etc and our counselor was wonderfully patient with me each and every time I asked her to figure out a new package for us.
-Phyllis R 
Our TMFLT Counselor  was very helpful in arranging ADRs for my family.  She reminded me of important dates like 180 days out or 60 days out. She reviewed how to make Fast Pass reservations for me.  I have worked with another Disney travel company in the past. I found my experience with the Magic For Less travel to be, by far, more informative, professional, and personal.  Y'all do an amazing job!

-Meredith P
Our counselor just knew so much about Disney, the best places to go, etc etc etc.  I loved working with her — she took all of the anxiety out of planning a trip.  I felt confident booking our vacation with her.  I would recommend her over and over again!  I look forward to working with her again in the future!
-Gina B
Our TMFLT agent provided me with timely, accurate & friendly service in planning my recent Disney World trip.  Everything went off without a hitch!

-Jimmie J
I haven't used an agent before but I understood the value of having a second set of eyes on potential savings etc.  I made all my own reservations and fast passes etc but I found a great deal of peace of mind in having the back stop of the agent. 
-Dyan N
Thank you to Dustin for sharing these great photos from your vacation last fall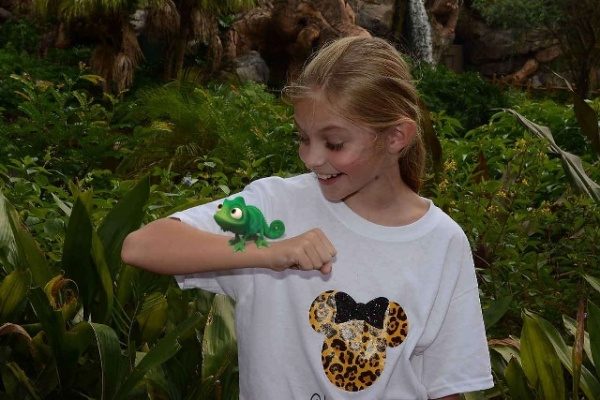 Our agent was on top of everything for us so we didn't have to worry about dining reservations or tickets.  It made our vacation worry free.  We have used the service for years starting with another agent who was our agent for many trips and when she went on to other projects she gave us our new agent's name and email and we used him for this trip and will continue to use him and the Magic For Less Travel for all of our future trips.  It is great working knowing that all our travel arrangements are taken care of and makes our travel to Disney worry free.  Thank you
-Wendy B
Our Magic for Less agent was so helpful. I asked a lot of questions and she answered every one.  She worked hard to find us the perfect package and put up with me changing my mind more than one time.  I like to consider myself a bit of a Disney expert, however I realized there were things even I don't know.  My son has special needs and she did a great job of answering my questions and calming my nerves!

-Colleen K
Once my vacation was booked I knew if a better discount came out my agent would take care of it. Also knowing that all the documents would arrive in a timely manner helped ease my mind . Just knowing that if I had any questions  he would do his best to answer them himself or find the answer for me.  I've used other travel agencies before switching to The Magic for Less Travel and your service goes above and beyond any of the others I've used. We are definitely a fan for life 
-Dawn B
Dawn and her husband were able to enjoy Disney with their grandaughter!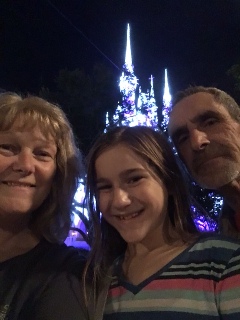 Everything was perfect.  Our counselor found the best deal for us which was much better than I could fine.  Her note with the hotel describing our celebration allowed the hotel the opportunity to upgrade us.  The constant checking in before the trip just put my mind at ease.  Thank you for everything

-Michael D
Always so helpful and immediately answered my questions and more than once would call and talk with me. Was on top of what was happening and tried to get us help for any discounts that might be available.  Would highly recommend her.  Good agency, would definatey recommend.
-Carol M
I was able to enjoy a wonderful first-time Disney World vacation with my agent's help. She was amazing! She booked my ADRs and advised me on how to book my own FastPass+ reservations. I was able to feel a lot less anxious about the vacation before and during and we had a great time! I have referred The Magic for Less Travel to several relatives and friends. And I'm looking forward to planning the next vacation!

-Monique C
Similar Posts: