DEALING WITH DISAPPOINTMENTS
The Disney trip of a lifetime has been planned for months… maybe years. You've agonized over your hotel choice and pondered price vs hotel amenities, and budget vs length of the trip. Then you made your selection and *BAM*!  Someone tells you something, or you read a blog or message board, that makes you second guess your decision, or you have a snafu while in Orlando.  Well, I'm going to let you in on a secret: There's NO SUCH THING AS A PERFECT TRIP. I've compiled some of the common disappointments, and some suggestions about how to deal with them
DISAPPOINTMENT #1:  No discount after booking.
You didn't get free dining and your trip is during a time period when it is offered? Discounts at Disney are based on a variety of factors only known to Disney. With over 29,000 hotel rooms, they sometimes need to do things to fill up those rooms. Other times they're rather full and do not feel a need to discount anything. To avoid choking over the cost of a Disney vacation, consider that there are many times that the price at which you book your trip will be the price you pay, even if an offer is released for your travel dates. Sometimes if an offer is released it is for a higher-priced room and you won't save money. Other times there might be a discount and your resort is not participating, or you have your 'perfect' plan and you do not want to change locations or room types to save money. Or you booked a trip with a basic ticket, and a Park Hopper is required, and your price would go up with the discount (yes, this happens!)  When Disney releases a discount, there are always resorts and room types that are blocked out. The most common blockouts from discounts are the villas in the area of the Magic Kingdom along with Art of Animation Little Mermaid Standard rooms and even some room types at Port Orleans Riverside. Other resorts will not participate because they're already full. At the end of the day, Disney is a business and they must make money to pay shareholders. If they can put a price on something and get that price, they will not offer a discount. PROFESSIONAL ADVICE:  When you book your trip, plan on paying that price. If you do get a discount then do the Snoopy dance and be happy about it. If you absolutely, positively, must have a lower price to do your trip, consider changing things around so you can make that Disney dream come true. A professional travel agent who knows Disney inside out can help with this immensely.
DISAPPOINTMENT #2:  The 'perfect' restaurants for you are sold out.
You book your trip and it is time to get dining reservations. You find out you can't get Chef Mickey at 6:30pm… or 'Ohana around the time of the fireworks… or Be Our Guest Restaurant at all. Is your trip ruined?  Absolutely NOT!  Disney has all dining online through the My Disney Experience account and there are likely thousands of people all trying to book the same things right at that 180 day time period.  Since Disney has over 100 table service dining locations you won't starve, and there are plenty of great places to eat! Disney releases dining reservations 180 days in advance and with over 29,000 hotel rooms, and around 100 table service restaurants, there are many dining locations that will sell out fast due to high demand.  If you don't get your 'ideal' restaurant, consider that another choice might result in a new favorite. PROFESSIONAL ADVICE: Trust me: Your trip is not ruined if you don't get a specific dining reservation. Keep checking Disney's system for cancellations and additional tables. I've scored some surprisingly popular reservations two and three days prior just by stalking the system. This is also a time to try something new. There are many good places that usually have space for walk-ups, such as Nine Dragons in Epcot. Here's my Kung Pao Chicken and my new friend Mei Kwan, AKA "Samantha". Great food, and she was a fantastic server too!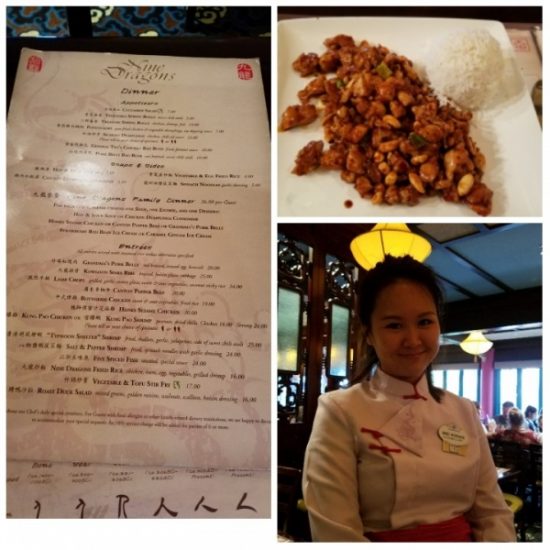 DISAPPOINTMENT #3: No loyalty offer. 
I've got to get this one out here too: Just because I have been buying an annual pass for 15 years does not mean Disney owes me a discount on a room or a gift for showing up. There are tens of thousands of people just like me who are frequent Disney guests. When you buy an annual pass at Disney or visit two or three times a year, you're not going to get anything special. Sorry, but that's just the way the cookie crumbles. It is not Vegas where they can give a 'free' room because you're going to participate in the "casino donation fund" later on. PROFESSIONAL ADVICE: Refer back to the lack of discount blurb and be flexible with your resort choice or dates—but be prepared to pay the price at which you booked. If some additional magic happens do another Snoopy dance. You're at the Happiest Place On Earth.
DISAPPOINTMENT #4: Room request not granted.
With higher room occupancy it seems more difficult to give guests their desired room as there's a lot that goes into room assignments. This includes groups and large parties that need to stay together. When you book a Standard room, this is considered "run of house" in the hotel industry and you can get anything that has bedding to accommodate your booked travel party. This includes a parking lot or rooftop view, or you might even have a service area outside your door. You can not request your way out of a lousy view if you have booked a Standard room, especially if your hotel is at already high occupancy. Like most hotels, Disney does not guarantee requests, and a request for a specific thing must be part of the room category you booked.  PROFESSIONAL ADVICE: If you can't live with the worst 'standard' option at your hotel, you need to change your room type and upgrade at time of booking. It will cost you more but this is your vacation and how many do you take? If you know in advance you will be absolutely miserable if you don't see water when you step outside your door, you need to change your room type.
DISAPPOINTMENT #5: No towel animals.
The problem with the internet is things just don't ever go away. I have some great photos of hotel rooms I had with elaborate towel animals in them and my kids were always thrilled to see what the housekeeper whipped up for us when we got back to our room. Fast forward 10 years and I don't see a whole of towel designs in my hotel rooms these days. Housekeeping at Disney is pretty busy with their regular duties and many staff don't know how to make them either, so they mostly seem to do the generic three circles rolled towel Mickey on a bed rather than puppies and swans or that washcloth bouquet with stickers. Also, those cute washcloth towel critters take a lot of time that they don't really have during their usual shift. I don't know about you, but I'd rather have a clean room than a towel animal. PROFESSIONAL ADVICE:  Don't sweat the small stuff.
DISAPPOINTMENT #6:  Despite the planning, things go wrong with your room.
You do everything right and get your room and when you open the door, something is wrong.  The fridge won't get cold, or the air conditioning isn't working nor is the phone (true story for me on arrival Dec 31 2016.) I've had things like this many times and while it is an inconvenience, there is always a solution. When you have a problem at your resort, bring it up immediately. Is your room not up to cleanliness standards? Call housekeeping right then and there and mention the problem and ask them to come by and correct it. Need towels? Call and ask for more. When I had no A/C or telephone (at the same time, in the same room, on a date when they were at 100% occupancy) I have to say I was incredibly annoyed because I couldn't even call the front desk to report the ventilation problem, which meant hiking up there to report the situation to have it fixed. At my particular resort, it was a big hike! Unfortunately in this particular case, the issue was not resolved when I returned to the room at 9 pm, which meant ANOTHER trip to the front desk to try to get another room. There was no way we could sleep in that room with no A/C and I didn't have enough tools with me to rewire that phone jack but I could have done it. When I got to the front desk they told me they were very full and there were two rooms left and offered me my choice. Since it was late I picked the one closest to the existing room. It sure was a pain to move but we had not settled in so it was not too awful. PROFESSIONAL ADVICE: Check your room upon entering to ensure that it is clean and you have enough towels. Pick up the phone to see if it works (I do use hotel phones as cell coverage is sometimes iffy behind all those concrete walls). Turn on the ventilation system to make sure it works. Check the fridge.  Don't settle in and unpack until you know things are satisfactory. If there is a problem, report it to the proper person. The hotel can't fix the situation unless they know about it.
DISAPPOINTMENT #7: The weather forecast.
The trip is booked but you look at your weather app on your phone and see clouds and rain for the duration of your trip. Well, we can't control the weather, but we can be prepared for a variety of situations. For example, in the hot summer months, expect a thunderstorm every afternoon. It might not happen—but probably will. Bring rain ponchos (or be prepared to buy one at about $10 each) and wear shoes that can take water. Since I did summer trips for eons due to school schedules for my kids, I learned to love ugly Crocs as my footwear of choice. My kids wore them too and had great fun splashing through ankle-deep puddles without being yelled at for ruining their shoes. Nothing is worse for me than wet sneakers, so Crocs and other water type sandals mean I keep on going in the parks even when it rained. Do keep in mind that when thunderstorms are in the area, Disney will close the pool decks as well as outside attractions. This is for guest safety. PROFESSIONAL ADVICE:  Be Prepared for anything! I've had trips where I started wearing my winter coat but it was in the upper 80's a week later.
DISAPPOINTMENT #7:  Transportation woes.
Disney has a massive transportation system, and while we see pictures of pretty hotels with monorails gliding in the distance, the vast majority of Disney guests are going to spend most of their trips to the parks on busses unless they have their own transportation. Regardless of how much money you spend on your room, there is no one perfect place to stay that is convenient to everything because Disney is just too big. Busses are shared among all resorts with the following exceptions:  Pop Century, Art of Animation, Caribbean Beach, Coronado Springs, Old Key West, and Saratoga Springs have their own busses. Everyone else shares for at least part of the day. Many times in the morning resorts will have their own bus to the parks, but mid-day and night time means those routes are combined. We see this mostly with the All-Star Resort complex (Sports, Music, and Movies), Port Orleans (Riverside and French Quarter), and even with deluxe resorts. For example, the Yacht and Beach Club share a bus, along with Swan/Dolphin/Boardwalk. There are times when all 3 monorail resorts share a bus; sometimes it is Grand Floridian and Polynesian, and Wilderness Lodge and Contemporary.  And how do I know this? I read signs on busses at Disney. Port Orleans Riverside and French Quarter, Old Key West and Saratoga Springs have boats to Disney Springs:  Everyone else takes a bus (or private transportation) to get there. Personally I don't mind a Disney bus and usually take them even if I have a car with me. I never drive to the Magic Kingdom because the park itself is a good 30 minutes (or more) from the parking lot. The last trip to Disney I parked in the Magic Kingdom lot at 8:15 am, walked to Ticket and Transportation Center, and was through bag check at 8:30 am. Had to wait for the ferry boat and was walking through the entrance to the park at 8:45 am, and I have to say this was one of the most efficient trips to the Magic Kingdom I've had in years as it normally takes 40+ minutes. Light crowds in early May helped with this as did a parking spot within walking distance of TTC where I could bypass the tram. Disney resort transportation to the Magic Kingdom bypasses Ticket and Transportation and drops you off by the park entrance, so there really is a benefit to taking that bus. As always, the choice is up to you though because as a Disney guest you do get free parking at theme parks. PROFESSIONAL ADVICE: Allow plenty of time for transportation! If you use Disney busses, the time for the next bus will be posted on a monitor at the bus stop.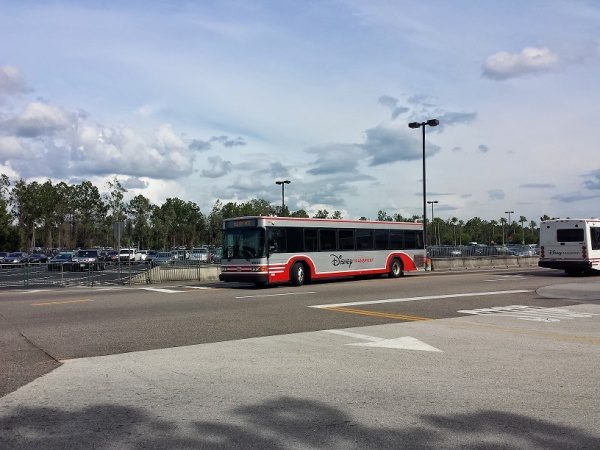 DISAPPOINTMENT #8: Heavy Crowds.
There really are no quiet times to visit any longer. In general, late January and mid-September aren't too awful but remember if you take your kids out of school, others are going to do it too. With more than 29,000 hotel rooms, Disney does what they can to fill up those rooms as they have employees they have to pay. Sometimes you have to do your trip when you can do it which means summer vacation and the dreaded "Spring Break"—which runs from Presidents Day weekend until the middle of April. The best way to deal with crowds is to show up to the parks early. The Park Hopper can also help you too as it gives you the opportunity to change locations should the place where you're at become too busy.  (Magic Kingdom, I'm talking to you here.) PROFESSIONAL ADVICE: Show up early, and understand how to use My Disney Experience for your Fastpass+ reservations and dining.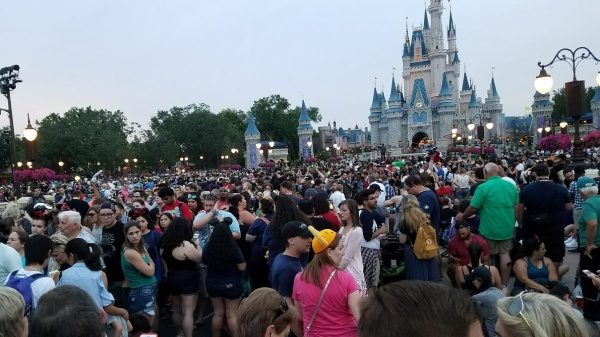 DISAPPOINTMENT #9:  Unhappy kids.
Unfortunately, it happens… kids might not be thrilled about their big Disney trip. It is exhausting to do Disney when you're a kid taking two steps to every adult one. Rides look scary when you hear other guests screaming. Characters can be intimidating to very young children too. PROFESSIONAL ADVICE: take a break and get some sleep and a decent meal. With very young children it helps to start your character greetings with Pooh, who can be found in many locations. Another good start for roller coasters is The Barnstormer as it builds confidence for other rides.
The vast majority of trips are great and you make wonderful memories along the way. Make a plan, and then plan on making changes along the way. Flexibility is pretty important when tackling Disney.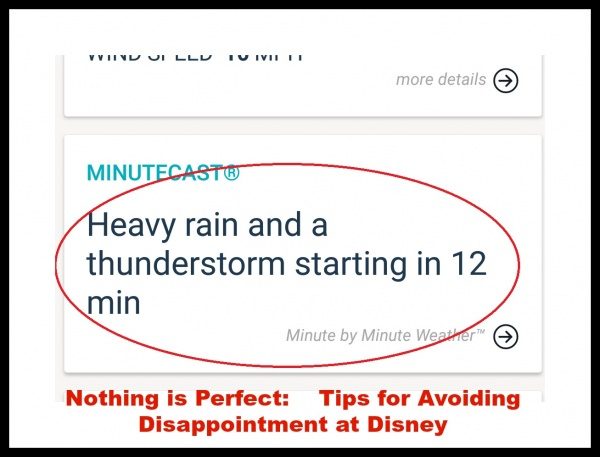 Similar Posts: