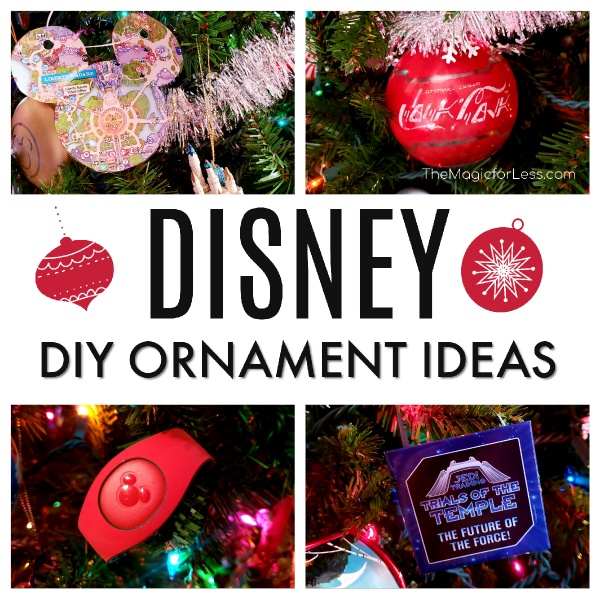 Did you just get back from your magical Disney vacation? Or maybe you have a box of souvenirs tucked away and not sure what to do with them.  Have no worries, here are some festive ideas to turn those souvenirs into holiday Disney ornaments. Relive the memories of your trip year after year!  The best part is most of these ornaments are free!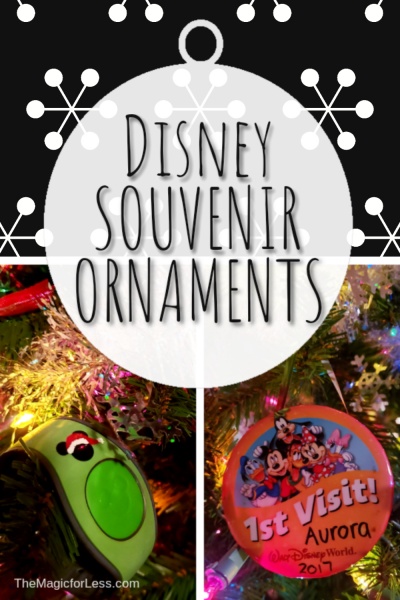 Button Disney Ornaments
When visiting Disney World or Disneyland, make sure to get your Celebration Button! Whether you are celebrating that first visit, birthday, or just celebrating family, there is a button for every occasion! Find more about the buttons and where to get them on your next trip here.
Now that you are home, turn those buttons into Disney ornaments to remember that special occasion every holiday season.  It is very simple to turn the buttons into ornaments! You will need a hot glue gun or craft glue, ribbon or string and your button. Cut the ribbon or string for the desired length (I recommend about 6") and glue each side to the back of the ribbon. Super simple!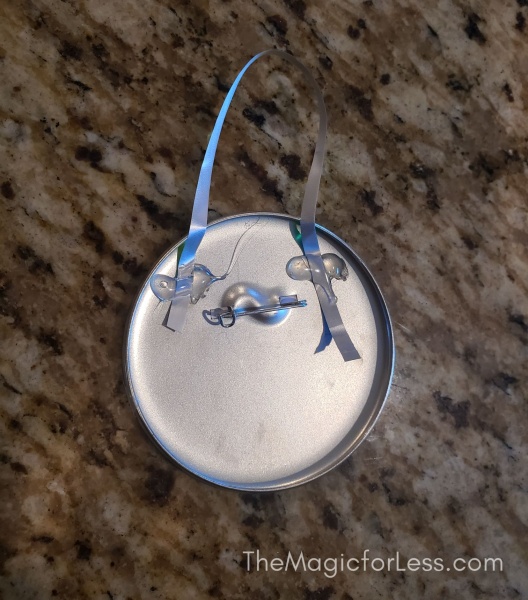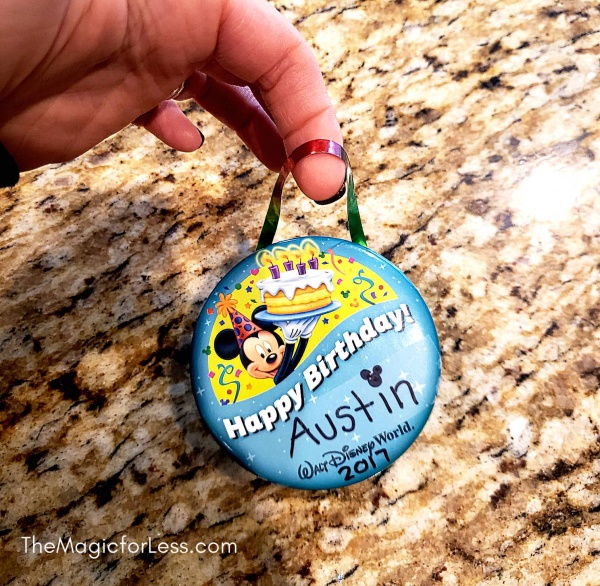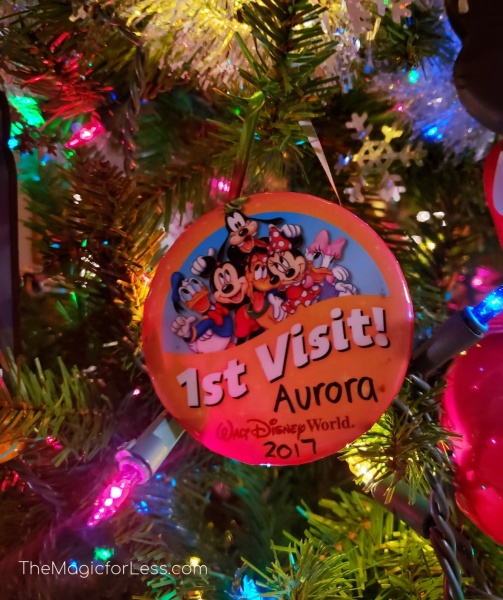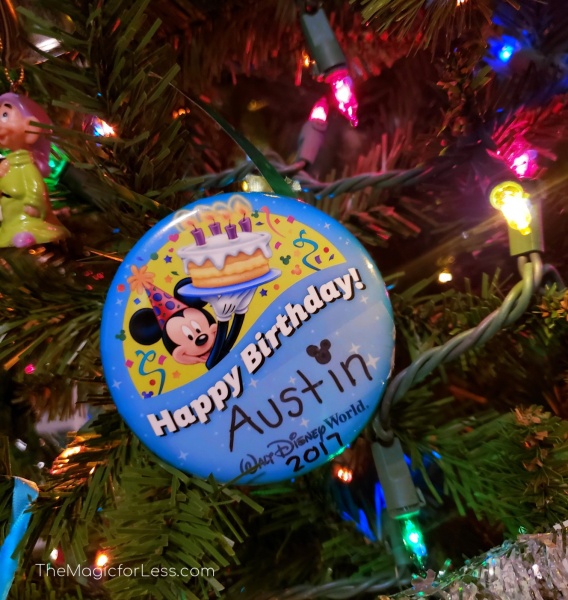 Star Wars Pop (Soda) Bottle Ornaments 
Find these "out of this world", one of a kind, pop bottles in Star Wars Galaxy's Edge! This shape comes in Coke, Diet Coke, and Sprite options.  Quench your thirst at the park, and bring it home as a souvenir. It's easy to turn into a Disney ornament when you get back! First, make sure you have rinsed your bottle out. Then bring out that hot glue gun, cut a piece of ribbon or string, and hot glue it to the lid. The lid screws on tight so no need to glue on the lid.  Simple as that! It adds something extra to your tree and you have a great memory of Star Wars Galaxy's Edge!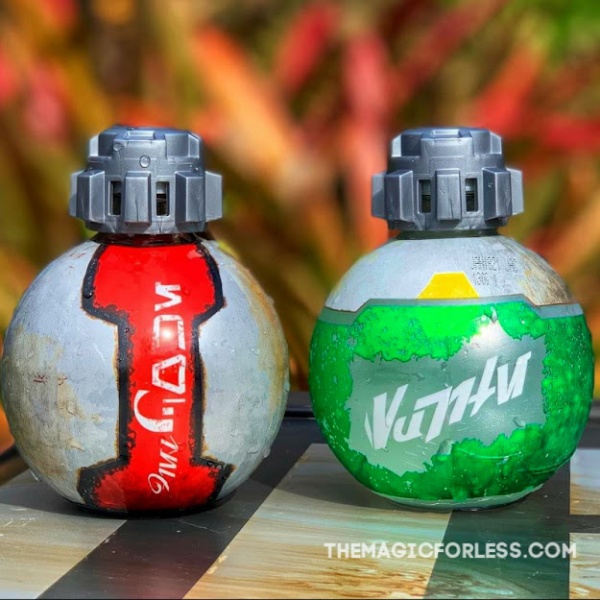 Pin Disney Ornaments 
Are you an avid pin collector when visiting Walt Disney World? Do you have just a few?  If you don't have a great way to display your pins already, or only have a few- turn them into ornaments.  Again- it's so simple to do! Take out the pins you aren't displaying already or don't know what to do with them, bring out the hot glue  again, your ribbon, and make that little hook on the pin! Another great way to keep adding those memories to your tree!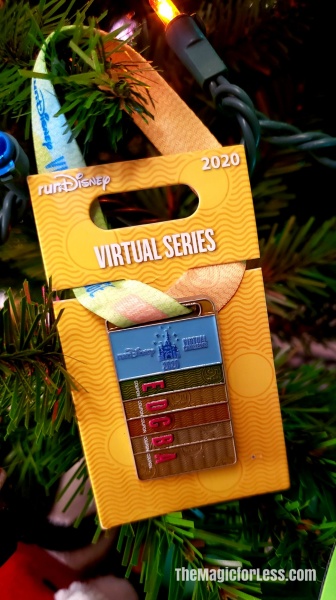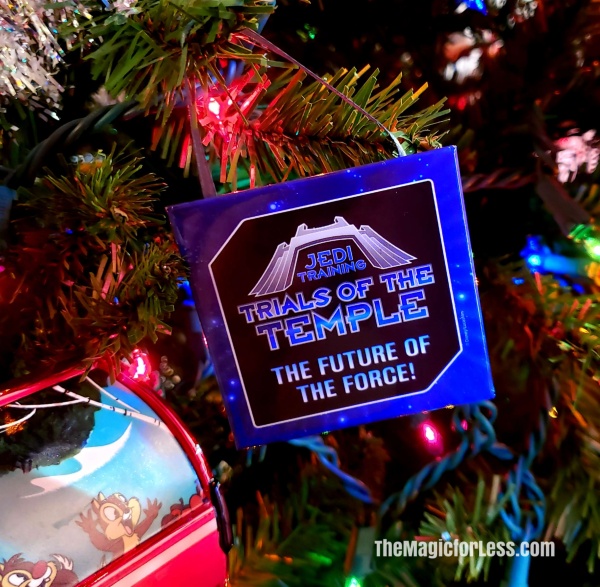 Park Map Ornaments 
You are walking into the park in the morning, grab yourself a map- or two- and by the end of the trip you have a collection of maps you are about to throw away- but wait! Turn those maps into memories! There are so many different ways to turn those maps into Disney ornaments. One of the simplest ways is to cut out a Mickey shaped head, (or circle) in the middle of the map (or center your favorite attraction at that park on your cut out). Punch 2 holes, tie a string, and there you have it! Another magical memory to put on the tree!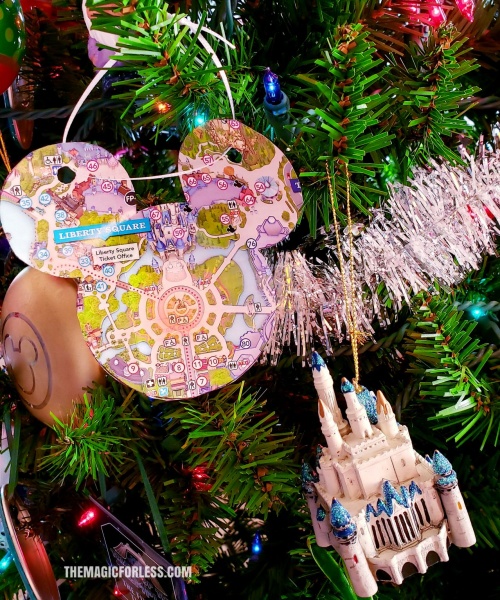 A few more ideas to turn maps into an ornament are to purchase the wooden shaped ornaments as a background, and glue on the map in the same shape. You can also cut the map up into thin paper strips and put them in a clear, hollow, ornament.  So easy!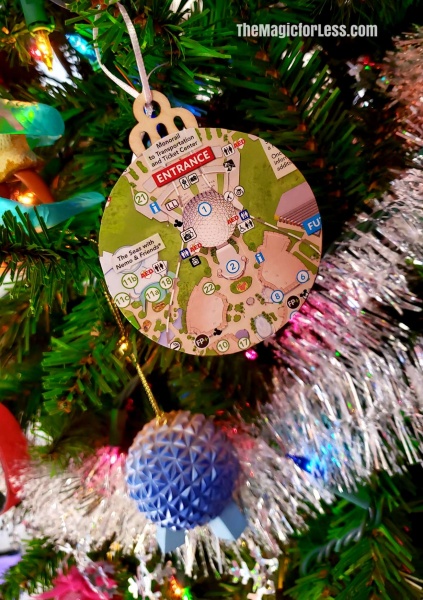 Magic Band Ornaments 
This one is the easiest of all ideas! There are so many ideas on how to display your Magic Bands after your trip,  and here is another!  Hang them on your tree! Simple as that! They add the perfect touch of magic to the holidays!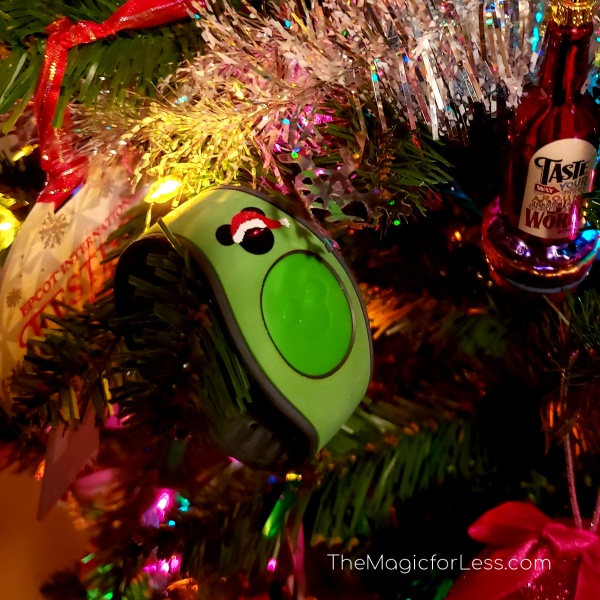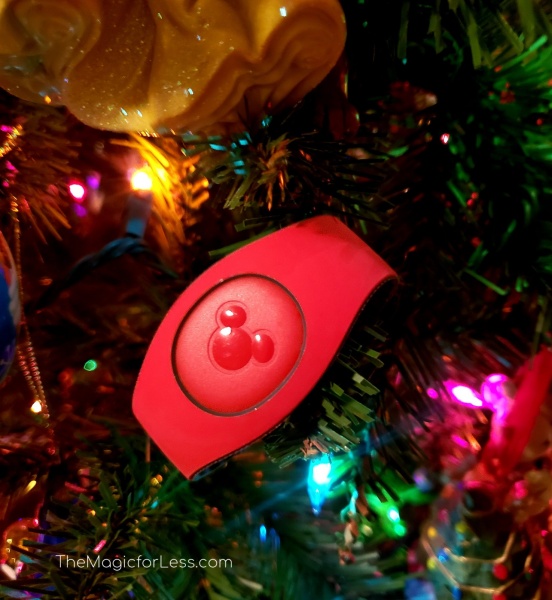 After crafting your souvenir ornaments, you will be able to relive your magical vacation memories year after year! And you can keep adding to your collection trip after trip! Happy Holidays!
Similar Posts: