---
July 15, 2013
Jeanette M and Joanette M visited foreign countries and then San Francisco without even leaving Disney World!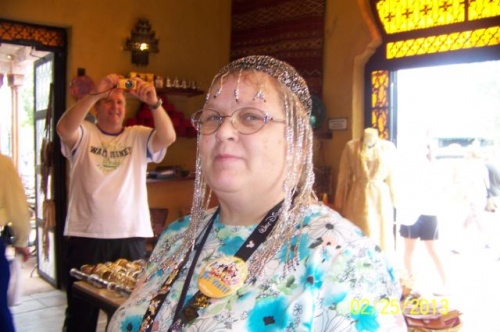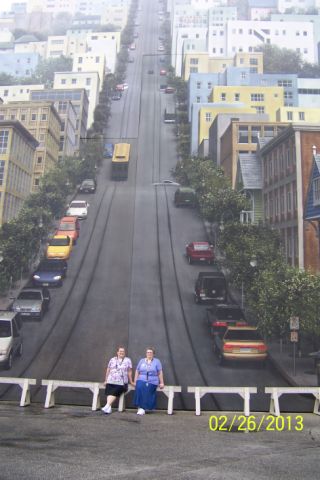 ---
July 8, 2013
Our agent was able to secure a handicapped accessible room for us at no additional charge. She has been an exceptional travel counselor to our family for over 11 years! I refer to family and friends all the time!

-Jackie S
Our counselor is great and knows a lot about Disney. (She is) A pleasure to work with.

-Joel
We were able to book our vacation for the cheapest amount possible.

-Katie J
Timely communication and recommendations. Always willing to help. Our agent is, and always has been, top notch. We keep coming back!

-JL V
Our agent made our trip magical with ease just like our previous trip. She makes planning a piece of cake. We refer all of our friends to her because she knows what she's doing and she can answer any question we may have that concerns Disney. Her suggestions have been right on the money.

-Brian B
Got us a large discount

-George R
All of my questions and concerns were addressed in a timely manner

-Jamie G
Our agent was very knowledgeable and helpful. One of my biggest concerns was how the Disney transportation system worked and the amount of time we needed to allow to make it to our dinner reservations on time. He gave me reliable information which made everything less stressful for me. (I) Can't wait to book my next trip with The Magic for Less.

-Jennifer
---
July 4, 2013
Our travel counselor booked our February trip & as usual did a great job for us. We celebrated my husband Chris's birthday while there.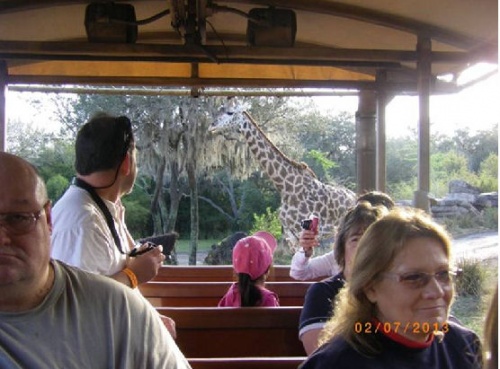 1st pix is from the Sunrise Safari @ Animal Kingdom. The giraffe was crossing right behind our vehicle. I was amazed at how close the animals got to us.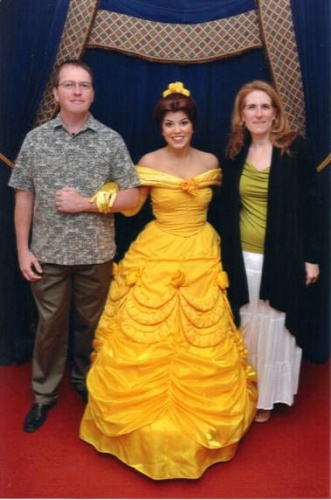 The 2nd picgture is from our dinner @ Akershus in Norway. My prince got to meet the princesses at his birthday supper.
-Chris and Cheryl K
---
June 27, 2013
My TMFLT counselor is just plain awesome. She answers my questions quickly, almost always finds a discount that I didn't know about, and reminds me of things I may have forgotten. My vacation would not have been half as good if it weren't for her. I just can't say enough good things about Deb. She has helped me plan many trips, and I hope she will help me plan many more! She has become a friend, and I cherish that.

-Lisa S
Our TMFLT agent was able to get us the best discount savings for our package booking. We booked two rooms, park tickets and meal plan. We were very pleased with her help in booking our trip again this year.

-Marlene A
Our counselor was very helpful and questioned some of my requests looking to give me the best quality information she had to offer. Plus she kept me up to date with the promotions you offered.

-Name withheld
She does the math & we have the fun. With so many options, packages & deals I appreciate our agent sorting out the best options for us. She is great to work with & makes it so easy for us

-Cheryl K
Our TMFLT agent was wonderful to work with. I had many, many questions and she answered every one of them so quickly. She did all the work booking our trip, meals, etc. This was a easy trip to plan with her help! Just very happy with the service!!!

-Glenda H
Gives me a wealth of inside knowledge to draw on from many clients who travel at certain times and look for similar experiences

-James G
She always answered questions ( and i had many) very promptly.

-Madilyn E
I always enjoy working with my agent, your agency is by far the most knowledgeable about Disney and the easiest and best to work with. Thanks! A pleasure as always!!!

-Judy C
Our agent suggested the 'Ohana breakfast and it was one of our favorite meals.

-Cathy
---
June 24, 2013
Our TMFLT agent set up our dinners to the park we were visiting for that day. She also cancelled dinners for us when people got sick and made new reservations while we were there and I was able to reach her very quickly. She kept us informed and saved us a lot of money. She was the best and I would contact her again on our next travels, which will probably be the boat. Get agents just like the one we had and I'm sure the others are good, but she was great. Thanks again for a wonderful vacation.

-Eric M
Our agent made everything so easy for us! We just told her where we wanted to go and what we wanted to do and she took care of everything for us. We will defiantly use her again for our next Disney trip! I have already recommended her to several friends that have already been in touch with her.

-Kelli
I was in my last semester of nursing school and wanted to plan a trip for my family but didn't have a lot of time to research every detail. Our TMFLT agent was a tremendous help to me sharing tips, making reservations, watching for deals and discounts for us. It was a great experience, I would definitely recommend her and The Magic for Less to everyone!!

-Danielle G
Helped my wife and I weed through the abundance of information and make decisions that were specific to our family and needs.

-Jimmy A
My TMFLT counselor was great – he exceeded my expectations in every way. Promptly answered all emails, was able to make changes on the fly when I needed, answered all my questions,and made me even more excited about my vacation every time I corresponded with him. I'm already working with him on my next WDW visit!

-Julie B
(Our vacation was enhanced by our agent) Customizing our trip, working with us when it was convenient for us, advising on things to do that were age appropriate for each of children. He took the stress and worry away – and truly allowed us to feel the Magic. Great service – we cannot stop telling people about our agent and Magic for Less. I don't even care about the referral – I just want others to have the same experience we had in Disney.

-Brian S
I Didn't have to worry about anything! Our counselor answered all my questions. We are planning on doing another family reunion vacation in January and will use her again.

-Brooke
---
June 20, 2013
This was our first Disney Cruise and Emily was very helpful and patient with us as we had many questions! We have recomended her to all our friends and family for their future trips! We had a fantastic time on-board the Disney Dream – here is out family pic from the cruise! (With one LARGE addition to the family).
-Pam H
---
June 17, 2013
We have been dealing with our TMFLT counselor for probably 5 years now and she is simply the best!  She knows everything about Disney/Cruises and has gone out of her way to help us and give us "insider" tips. We traveled this year during Hurricane Sandy and she made sure all the bases were covered if we were delayed!  Can't say enough good things about her.   Keep her at all costs!

-Jennifer Mc
Our agent was amazing! Her attention to detail made my vacation PERFECT!!!

-Joanna R
Excellent service as usual. Wouldn't book a vacation any other way.

-Denise L
Our agent always knows everything we need to make each trip so perfect! We just think she is the best! We are thankful for her knowledge and endless patience! We are always telling people about the MFL!

-Kate F
Knowing that everything including the flights were taken care relieved me from any pre-vacation worry.  The entire trip went off without a hitch.  We had a great vacation!  I can't think of anything that would be an enhancement.

-Patricia A
Our agent has always been great in getting me all the information I need in a timely manner.  She has investigated all of my questions and provided me with updates as soon as she had the answers.  Never had any problems with anything.

-Debbie
She went above and beyond to help us out when we were confused about something.  Even sent me her own personal luggage tags when she realized we were upset we weren't getting them from Disney.  Now that's excellent service!!!

-Laura H
Our agent has always been great and answers my questions and keeps me informed

-Mindi B
Similar Posts: