Traveling to Walt Disney World with children is special. It doesn't matter what age your child is when they visit Walt Disney World. If they are too young to remember, you will still have the memories and photos that will last a lifetime! There's nothing more magical than watching your child see Cinderella Castle or Mickey Mouse for the first time!  Here are the top tips on traveling to Walt Disney World with kids!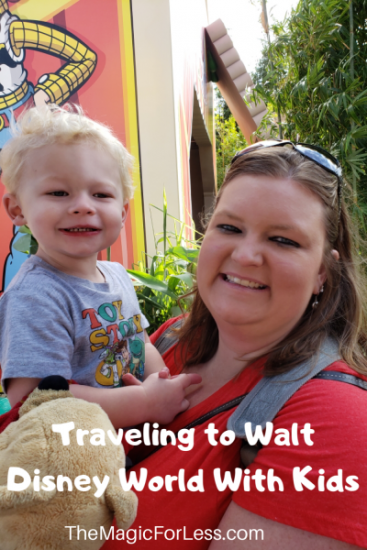 Choosing a Resort
Be sure to choose a resort that is right for your family. Here are some questions to consider:  What is your budget?  What is the proximity to the parks? What room type will work best?
Traveling with kids and infants can be tough because parents typically have a stroller and a diaper bag to bring with to the parks. The convenience of being able to walk, take a monorail or a boat to the parks is huge! If you are looking for a resort close to Magic Kingdom, there are several to choose from: Disney's Grand Floridian Resort and Spa, Disney's Contemporary Resort, Disney's Polynesian Village Resort. Disney's Grand Floridian Resort and Disney's Contemporary Resort both have walking paths to Magic Kingdom, offer boat and monorail service! From Disney's Polynesian Village Resort, you can take the monorail or boat to Magic Kingdom. There is nothing more magical than taking the monorail directly to Magic Kingdom from one of these resorts in the morning!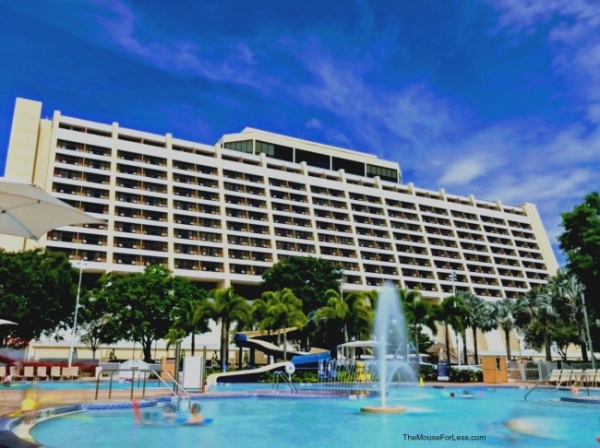 Want to be close to Epcot? Consider Disney's Beach Club Resort, Disney's Yacht Club Resort or Disney's Boardwalk Inn.  Each of these resorts are within walking distance to Epcot and Disney's Hollywood Studios. Guests can also take the boat to get to those theme parks and soak in some beautiful Walt Disney World views. Kids will love the boat ride!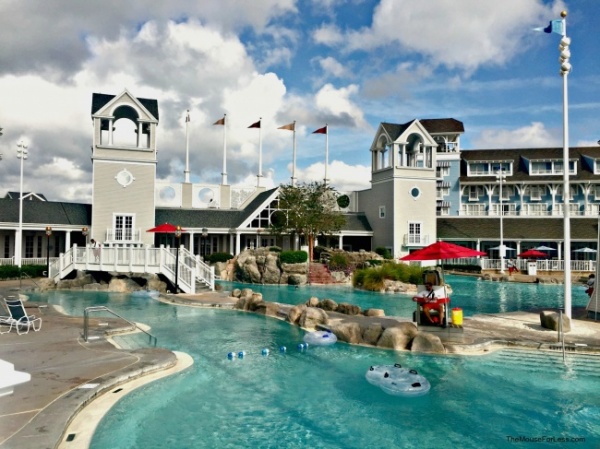 Keep in mind that Disney recently added the new Skyliner transportation, which offers service from certain resorts to Epcot and Disney's Hollywood Studios. Resorts that are on the Skyliner route are Disney's Caribbean Beach Resort, Disney's Art of Animation Resort and Disney's Pop Century Resort. These resorts are a little bit more budget friendly as well.
Certain Walt Disney World Resorts have family suites or 1, 2, and 3 bedroom villas which are very convenient for families. When traveling with an infant, having a microwave would be helpful. The Disney Vacation Club Villas have full kitchens and more space for families to spread out. Consider villa resort, Disney's Saratoga Springs Resort and Spa for its recently renovated rooms, proximity to Disney Springs and large accommodations for families.
Theme Parks
In preparation for a day in the theme parks, remember to pack a bag for things that your children might need. Just like any other outing at home, your kids might want special snacks, or cups that are familiar to them. Snacks especially come in handy while waiting in line! If you are traveling with a child with diapers, make sure you have enough diapers and wipes to get you through your day.
Keep in mind that each Walt Disney World theme park has a Baby Care Center designed for families. Guests can bring their children into the Baby Care Centers for feedings, diaper changes, or just some quiet time. Sometimes the hustle and bustle of the theme parks is overwhelming for children, and having a place for a quiet break is wonderful. Also, if you forgot an item, the Baby Care Centers have a small shop where you can purchase things like diapers, sippy cups, baby food, onesies, etc.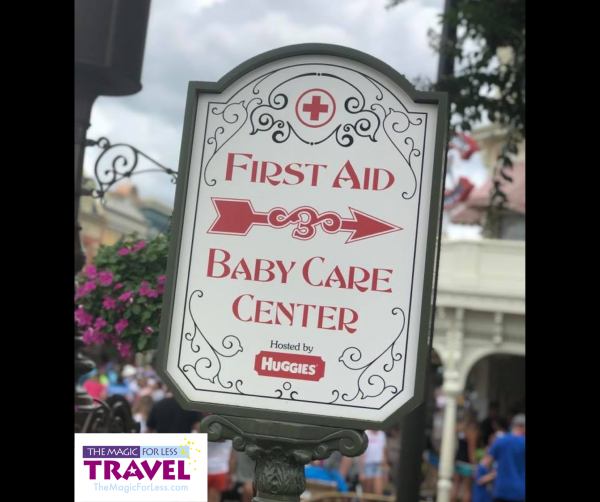 While many of the attractions inside each of the theme parks are child friendly, some attractions do have some height restrictions. It's important to know your child's height prior to traveling to avoid any disappointments once at Walt Disney World. Some attractions might be too scary for infants. It might be wise to avoid certain dark ride attractions, like Haunted Mansion, which might scare a young child.
Families will want a stroller to bring to theme parks for their children. Strollers are available for daily rental at each of the Walt Disney World theme parks. However, these have to be returned upon leaving the theme park. If you have a sleeping child, it might be a rough transition. Some families opt to bring their own strollers from home. Having a stroller from the airport to the theme parks is a huge convenience. Tie a colored ribbon on your stroller to help identify it when parking it in the theme parks. Or check out these great customizable tags from The Mouse For Less! There are stroller rental companies in Orlando that will deliver to Walt Disney World resorts as well. Ask your travel agent for more information about renting a stroller!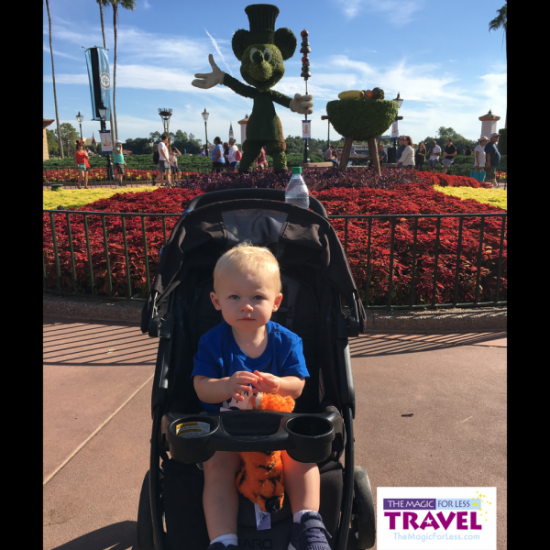 Lastly, be sure to manage your expectations when traveling to Walt Disney World with children and infants. Make a plan, but be prepared to steer off of it. Kids need breaks during the day and it might not when you originally planned it. Your child might want to spend the morning at the resort pool instead of Epcot. It may be frustrating to go off your plan that you've been planning for 6 months, but at the end of the day, your child will be happy! There will be time for the parks later! Pack your patience and you will have a great trip with your kids and make memories that will last a lifetime!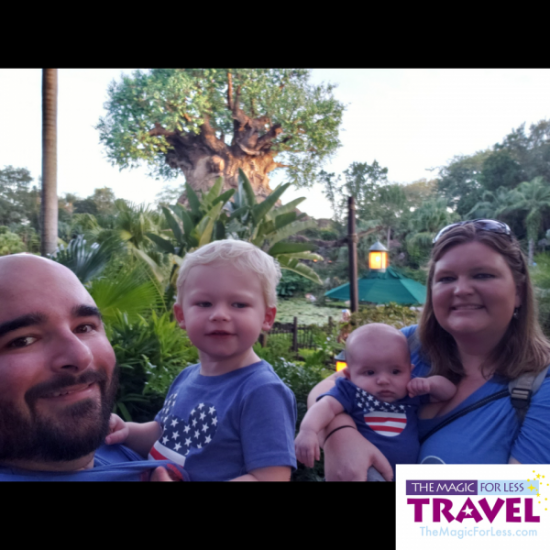 If you are interested in a no-obligation quote, please fill out this quote form from The Magic For Less Travel!
Similar Posts: