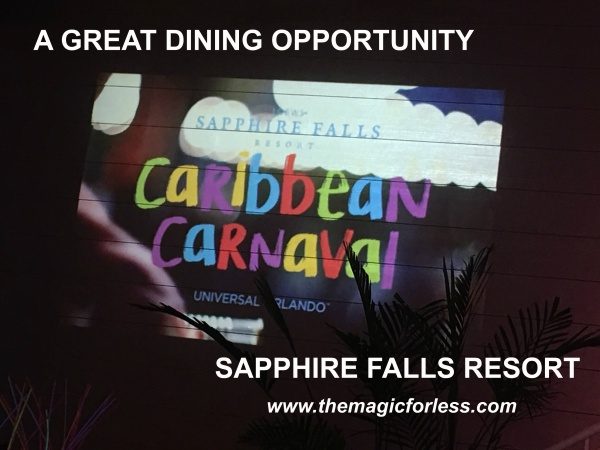 We all wish we could sail away to the Caribbean but there are times when we are just stuck on land. Now, you can get a taste of the islands every Friday night at Loews Sapphire Falls Resort on Universal Studios Orlando Resort property.
This buffet and show is a great outdoor event under a covered pavilion. We presented our tickets and were given admission to the pavilion but in the lobby, there were performers to greet us which we really enjoyed. I just love steel drums!
Watch a video of the Steel Drum performers!  https://youtu.be/dV0qqS5PZpY 
Outside under the pavilion, we were shown the buffet and the bar. The signature drink, a rum punch, was offered to us and it was included in the price. It was delicious! Don't plan to overdo it too much though since you do need to get one drink at a time for one guest.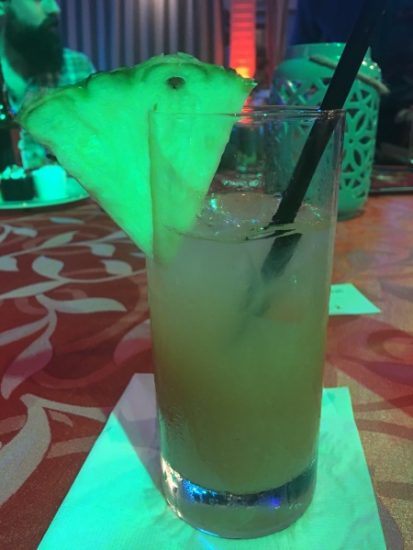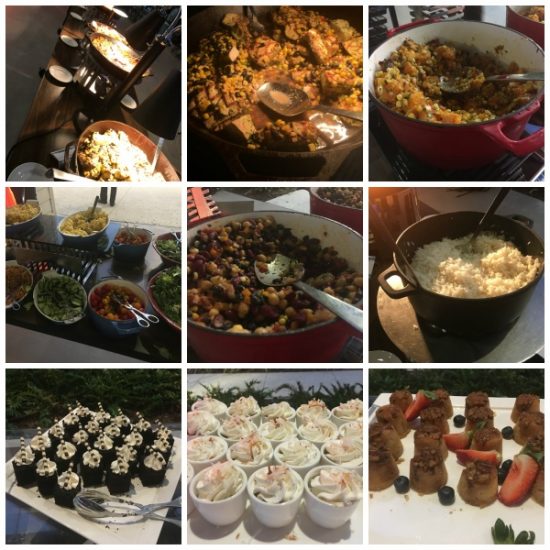 The assortment of foods for us to try were delicious and there was also a special children's buffet for those pickier eaters. Fortunately, I'm not one of them and I made sure I sampled as many things as I could. I can never get enough plantains and the jerk chicken was delicious! Salads, a carving station and hot pots filled the air with delicious aromas. Desserts were there waiting for us as well on the dessert station and all had drawn inspiration from the islands.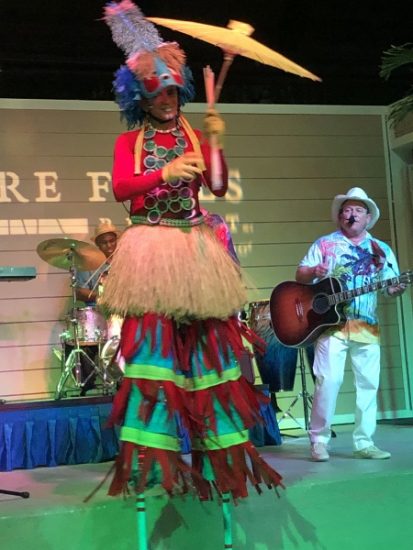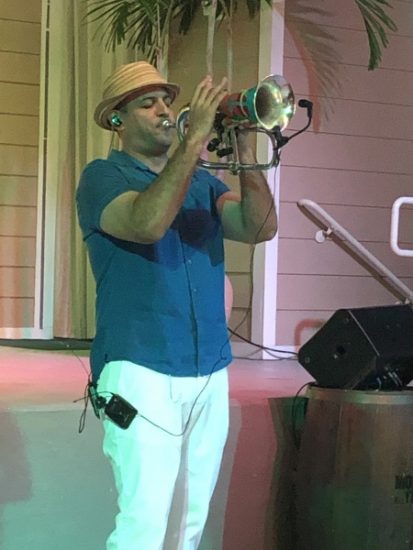 The show featured some of the most amazing dancers and performers. The band introduced us to music from around the islands. The dancers treated us to several types of dance as the Carnaval took us from island to island. Of course, if you wanted to join in for the audience participation numbers, you certainly could!
Watch a video clip of the opening number! https://youtu.be/T6XkEjpC-_c
Watch a video clip of the Conga Line and Limbo! https://youtu.be/eUu_nunhG60
Once the show was over, the performers also offered to pose for photos with guests that wanted to stay. I'm all about the photos so of course we did. It's a great memory of our evening there. The resort is beautiful too and I wouldn't hesitate to stay there again.
Watch a video of your friendly neighborhood travel planner dancing with the cast! https://youtu.be/q3X0yFoIHYo
Your travel planner can help you book not just your vacation to Universal Studios Orlando but also the Caribbean Carnaval experience. It's just one of the many great dining and entertainment options available at Universal Studios Orlando!
Similar Posts: