It saved me planning time.  It provided me hints/helpful info to allow my family to have the most enjoyment out of our trip while maximizing the time spent in WDW.
-Amanda B
Our counselor is a pleasure to work with, and we've used him two years running now. My wife and I are extensive planners and would honestly be okay without using a service like The Magic for Less, but it is nice to let someone handle at least some of the logistics, and more importantly for us, make sure we're not missing out on any deals. He was also very helpful and responsive while we were on our trip itself.

-Eric C
This was my first trip to Disneyland and I had quite a few questions, my agent was AMAZING!!  Not only do I have an amazing travel agent, he is has also become a really good friend.  I am so grateful that I found the Be Our Guest Podcast and Magic For Less Travel.  He is on top of the current discounts and will spend hours on the phone with Disney to get the right discount applied.  
-Melanie M
Thank you Jessica and Brandon for sharing some of your October honeymoon photos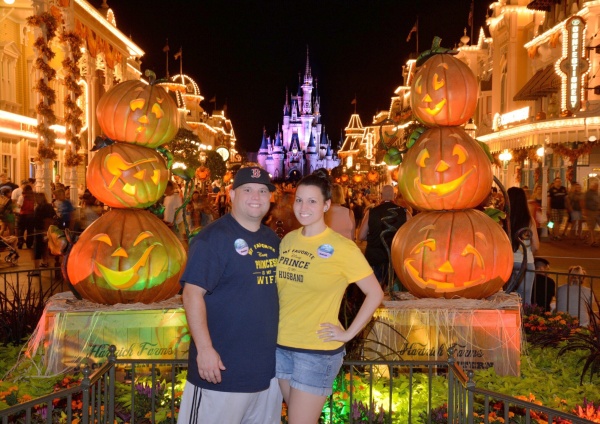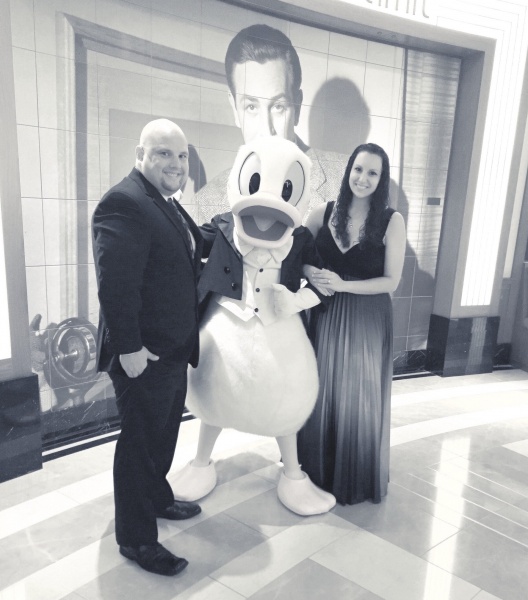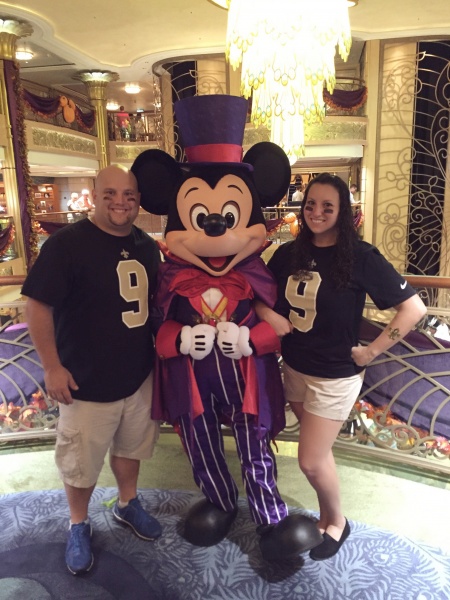 Our counselor was very knowledgeable about all aspects and helped me plan a wonderful trip.  It was well organized due to her helping us.

-Kathy P
Our TMFLT agent gave us a lot of valuable tips and helped us plan our first trip to WDW. She was very helpful & courteous. No question was too silly!  We are very pleased with our WDW vacation and will only book Disney vacations through Magic For Less in the future. 🙂
-Tina E
Our TMFLT counselor was able to take care of snagging the discounts and promos when they came out so I didn't have to worry about going through that hassle myself.  I appreciated that the most.  Also appreciated the reminders of key reservation dates and other tips.

-Jane K
I like to get as much of a deal as possible because we go to WDW once or twice a year (sometimes more).   I had a pin code but my agent was able to get me a free dining offer that was significantly cheaper than the price of the trip with the code.  He responds to my emails and texts so quickly and provides accurate answers to my questions.  I really like the fact that you keep looking for deals even after I have booked.   I have often received that wonderful email telling me my vacation just got cheaper.
-Pat L
My agent was extremely helpful and immediately responsive to my frequent questions. She helped me with every aspect of planning that I asked her about. Planning a Disney  vacation can be very involved, and I knew that she was there for me to help plan even the tiniest detail.

-Phyllis R
Our counselor knew exactly what to expect and so we were very well prepared.  Our vacation was as relaxing as a Disney vacation can be because of that.
-Jen R
I was a bit confused on some of the new features at Disney and my agent was great in providing the information I needed therefore made me prepared.

-Karen G
My Magic for Less agent is at the top of the game!  I have traveled the real world for decades.  Every continent and hundreds of countries.  I know travel agents!   If there were higher ratings I would have given them.  I will never do Disney without her.
-Brian F
My agent was very helpful in keeping up with the discounts and helped me book a dining reservation that I was having trouble booking myself.

-Laura A
We have never been on a Disney vacation, and have heard it can be overwhelming. By using The Magic for Less, it was simple and turnkey. We felt very informed and were able to just relax on vacation.
-Heather S
Our Magic for Less agent knew the process inside and out.  She gave us tips from a professional who had been there, knows the park, the resorts, the timing, the meals, the rides, the transportation… absolutely everything inside and out from personal experience.  Her expertise was invaluable, and her friendliness, approachableness, and willingness to sit on the phone or exchanging emails for extended amounts of time helping me make decisions made this process unintimidating and fun!

-Kristi C
Having never been to Disneyland, CA, my counselor was able to provide information and a reservation for a hotel that suited my needs perfectly.  She is always happy to find the right vacation "fit" for me, whether I am splurging on a little luxury, or trying to keep things as inexpensive as possible during a Run Disney event or quick solo getaway.  She has come to know me over the years and understands that I have some special needs in terms of transportation.  I have made countless changes to reservations, and she always takes the changes in stride.  I recently completed my Coast to Coast Run Disney Challenge in CA and as I told her, she was big part of that.  I'm looking forward to planning many more vacations with her. 
-Amy A
Similar Posts: