I admit to being a dyed in the wool Disney fan. I visited Walt Disney World for the "one and only trip" in 1992 when my kids were 10, 6 and 5. I've since returned over 55 times, sailed with Disney Cruise Line 16 times, visited Disneyland Paris and Disneyland California, and have traveled the world six times with Adventures by Disney. There is a lot more that I can add to my Disney Fan "résumé " but you get the picture.
But Universal? I detoured there on one of our early Walt Disney World trips and have never had the urge to return. I just didn't feel that magic that always stayed with me even after the longest of Disney days.
Fast forward to 2015 when I had a chance to visit Universal again.  Although I was more than a little curious about all of the Harry Potter additions, I was lukewarm about the visit. I remembered thrill rides that I didn't care to ride, long lines in the hot sun, and so-so fast food.
So… how I became a Universal fan was purely by accident, and against all of my best efforts to resist its charm. It just snuck up on me!
Some of the steps on my 2-day road to rediscovery:
The entertainment: Although I didn't take advantage of much that was offered in our short visit, I did have a dining package reservation for the Universal's Cinematic Spectacular – 100 Years of Movie Memories.
Although it may not compare to the grandeur of Disney's Fantasmic! or the spectacle of IllumiNations or Wishes!, it is a sweet (and sometimes scary) compilation of 100 years of movies, narrated by Morgan Freeman. If cinema is a part of your life in any way (and two of my kids work in Hollywood while the other is an actor in Boston), then there is bound to be something in this montage that brings back a family memory, or at the very least just makes you smile.  I likely wouldn't visit Universal just for this attraction, but I'm glad I saw it and I'd see it again.
I also had the opportunity to see Blue Man Group again. The combination of performance art, intelligent humor, music, and a clever commentary on current societal norms always makes for very unique entertainment. Although occasionally weird and wacky, it's hilarious fun!
The food: Dining is an important part of many guests' vacations, but in two days, even the most enthusiastic foodie can't come close to sampling it all. I did give it my best effort, however. After casual meals at Three Broomsticks and the Leaky Cauldron, fine dining at Lombard's Seafood Grille and finally a sumptuous breakfast at Trattoria del Porto, I quickly erased memories of meals past. Universal's dining choices have grown considerably over the years, with over 100 locations throughout Universal Studios, Islands of Adventure and CityWalk, and many looked both interesting and delicious, especially on my then empty stomach.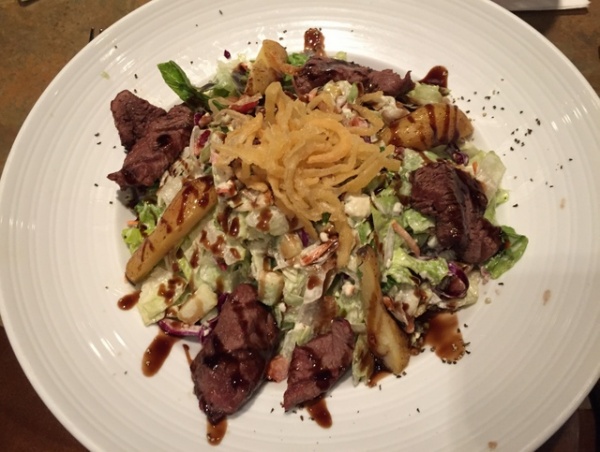 The resort hotels: This is another area in which Universal has excelled. Our stay at Portofino Bay was reminiscent of trips to Italy, including the arches, marble lobby floors, and outdoor walkways lined with towering cypress trees. The rooms themselves were elegantly decorated and very spacious. Even the imaginative Despicable Me Kids Suite still gives parents a sense of luxury while allowing the kids to escape into a one of the coolest kids' rooms I've ever seen.
Having the opportunity to tour the three other hotels, and learning about the latest being built, I was just as impressed with the quality for the price point. Having increasingly more options for larger families with smaller budgets shows that the company is listening to guests' needs.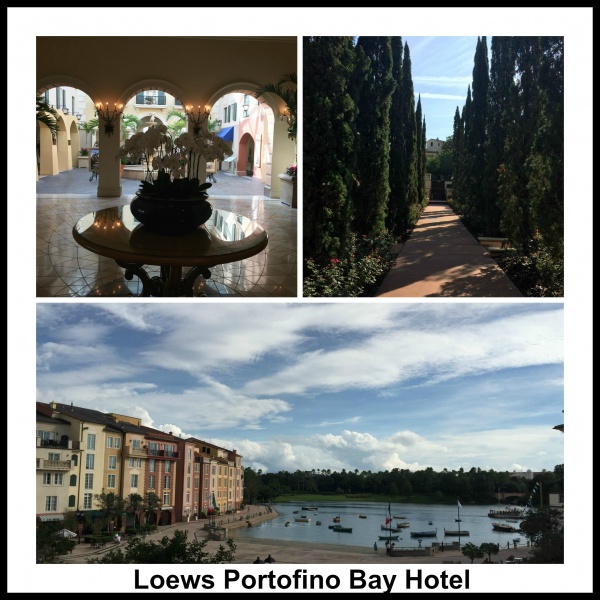 The attractions: There are tour books and blogs and articles enough to spin the head of any potential Universal guest, and my opinion as a newly reformed guest isn't as important as those who really know these parks. What I will say is that I am a self-proclaimed ride wimp. You will never see me on one of Universal's roller coasters. I also have the neck and back issues that every sign warns you about, making you think they will be taking you out on a stretcher. However, I knew that I wanted to build up the courage to at least ride The Amazing Adventures of Spider-Man and Transformers: The Ride-3D.
I was just a little apprehensive before boarding my vehicle for Spider-Man. See "wimp" above. By the time I got off of Transformers, I was ready to book my next trip to Universal just to ride again. I don't think I stopped grinning for the entire 4-minute ride. After a text to my sons saying, "Best. Ride. Ever!" I received a reply: "You're at Universal? Who are you and what have you done with my mother?"
Harry Potter: If I wasn't converted before walking into the Wizarding World of Harry Potter, then this was the crumbling of my last wall of resistance. The attention to detail in Hogsmeade was unlike anything I've seen anywhere (and yes, this includes the Disney parks) and Diagon Alley was all that I imagined, yet chock-full of the unimaginable. It's truly a world that you don't simply visit, but in which you become completely immersed. Being the mom who had to buy two copies of each book when it was released (one for me and one for the kids), this may have meant more to me than to those less enthralled, but Universal knocked this one of the park (so to speak).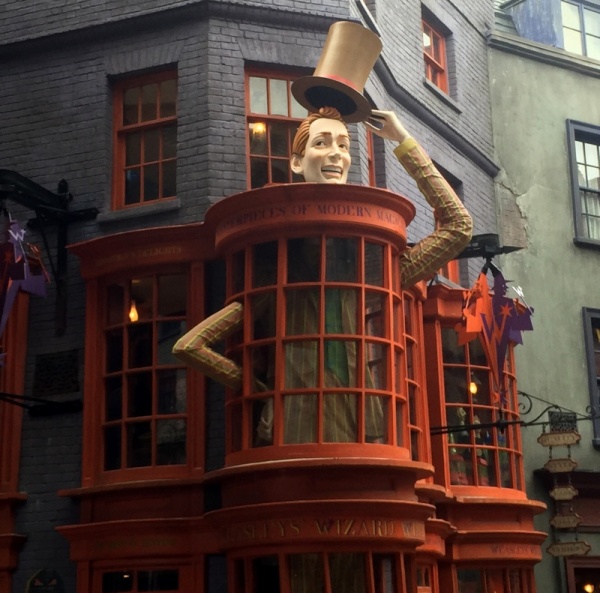 And yes, the inner child of this 61-year-old did buy an interactive wand (Snapes!), and spent half the morning excited to find the designated spots to perform her spells. It really was magic: My transformation was complete!
Similar Posts: