It is 2:15 PM in Magic Kingdom Park and your 3 year old is completely melting down in the Florida sun. You decide to head to Main Street, U.S.A. for some ice cream at the Plaza Ice Cream Parlor. As you approach the hub from Fantasyland, you see throngs of people lining the streets and have to fight to maneuver your gigantic double stroller through crowds of cranky kids and crankier parents. You finally ask a passing cast member about the crowds, and hear that the park guests are staking out their spots for the Festival of Fantasy parade held at 3:00. As a first time visitor to Walt Disney World, you wonder to yourself if any parade could be worth sitting in the sun for 45 minutes in the blistering heat. While I admit that subjecting my children to an hour of direct sun (with its by-products of a lovely case of sunburn and a dehydration headache) is not at the top of my Disney must-dos, I do suggest that you consider finding a more comfortable way to catch the Festival of Fantasy parade. In my opinion, it is the best Disney parade I have seen to date and well worth the sacrifice of some sacred park time to experience this wonderful celebration.
The Festival of Fantasy is not your typical theme park parade. It is a perfect blend of a magical soundtrack, amazingly creative costuming, larger-than-life floats, and talented Disney performers that bring this parade to life. From the first note of the music to the last view of Mickey's float retreating down the street, you will be held captive by the magic. All of our favorite characters, from princesses (including Anna and Elsa) to pirates to the Fab 5 make an appearance. The myriad of performers in their eye-catching costumes between each float add to the excitement. Throw in a huge steampunk fire-breathing dragon and you have one heck of a show!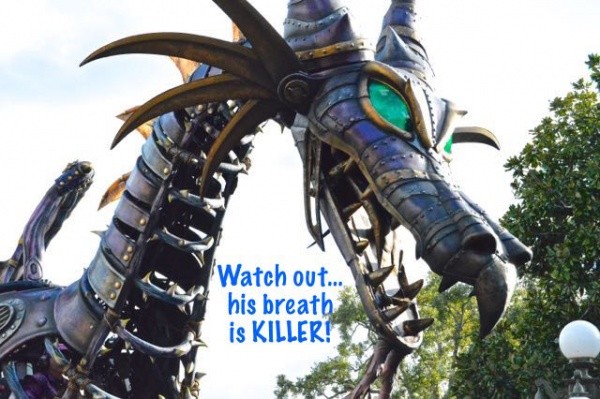 While I firmly believe that the Festival of Fantasy parade is not to be missed when visiting the Magic Kingdom, you don't need to subject Dad to sitting on a curb for an hour and a half fighting off spot-poachers to hold the "perfect spot" on Main Street, U.S.A for the kids. I prefer to watch Festival of Fantasy from Frontierland. The parade begins in the back of Frontierland and travels through Liberty Square, around the hub, and down Main Street, U.S.A. Therefore, by watching the parade in Frontierland, you can expect it to begin right at 3:00; it doesn't reach Town Square until 3:30ish. While those folks are still sitting in the sun, you can be in line for Splash Mountain (or racing through Adventureland and the stores on Main Street to see it again near the Car Barn…..oh, wait… only crazy folks like I do that??). Decent spots can be found in Frontierland up to 15-20 minutes before the parade begins. There are also shady spots on the Country Bear Jamboree side of the street (arrive earlier if you want to snag a totally shady spot). My favorite place to catch the parade is on the shady side of the street near the cut-over to Adventureland (there is a little raised platform that is shaded by a tree… you might find me perched there one day with my camera and a Citrus Swirl!). It is worth mentioning that you shouldn't panic if you don't have a "front row" spot. The floats are large and tall and can easily be seen from a distance.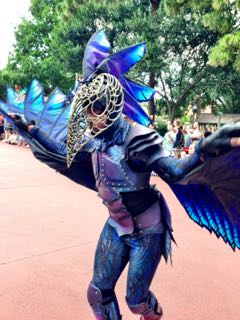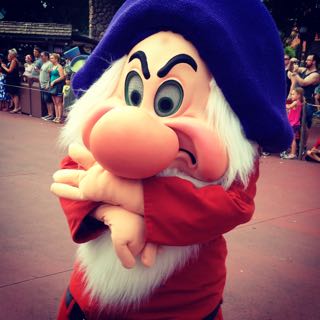 If you decide to give Festival of Fantasy a try, make sure to keep your camera handy. The colors of this parade make for some gorgeous photos. While the floats are an obvious choice for great picture subjects, don't miss taking some shots of the street performers! Also, take a second to watch your children watching the parade. You will likely get some memorable shots of their little faces full of wonder as they take in the magic of Festival of Fantasy for the first time.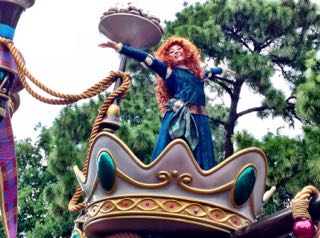 I would be remiss if I did not mention that there is the possibility to use a FastPass+ opportunity for the Festival of Fantasy parade (the viewing location is opposite the front of Cinderella Castle). If this parade is your top priority, then by all means use a FP+ (these go quickly, so make sure you are ready to grab it at 60 days out). However, I feel that since there are plenty of good viewing locations that can be found within a reasonable amount of time pre-parade, this may not be your best use of FP+ in a park with so many other great FP+ attractions to choose from.
I hope that you family enjoys the majesty and wonder of the Festival of Fantasy parade as much as I do!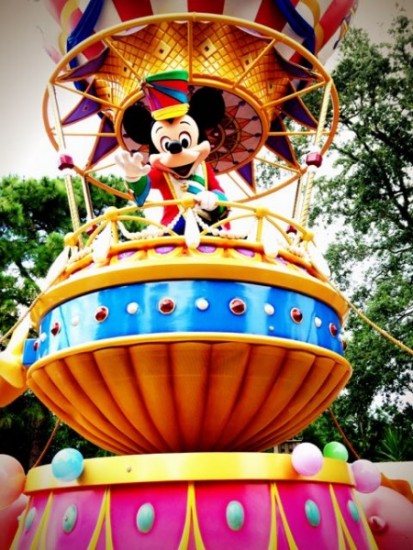 Similar Posts: