I live in Europe so communicating by email is important due to the time difference. Each email was super clear. I appreciated the reminders in advance wrt key dates (eg, to make FP+).  Fabulous service. I loved the great gift that was sent to the room- Mickey cooler filled with snacks. It was nice to feel special to have something in our room for us and my son enjoyed the snacks. The gift card was also greatly appreciated. I take ALOT of disney vacations, so we are always looking for value and ways to save. Your agency really helps!
-Cheryl
Our The Magic for Less Travel planner went above and beyond what I expected. Lining up hotel, parks, food was an easy and pleasant experience. I appreciated the immediate contact and availability. I also appreciated the follow up emails and extra Park maps and brochures that helped make my experience extra magical.

-Jared M
Our Counselor is wonderful!!! This is the second time I have used her services. She has made my vacation stress free once again. Very helpful. I will use her again and recommend her to people.
-Christina H
Thanks for sharing your muggle pictures from your Universal Vacation Christina!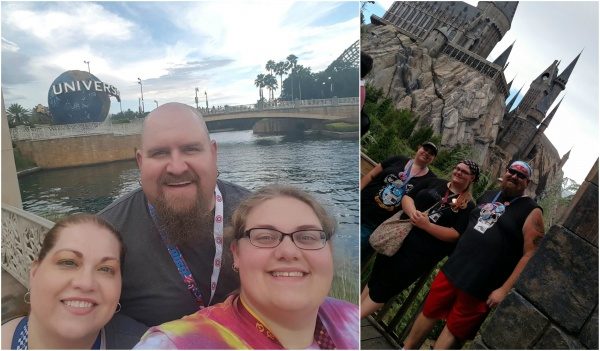 I didn't have to do all the work to find the best price- our agent did it for me! She listened to exactly what we wanted and we were thrilled with our vacation.
-Amber M
Our counselor provided all the details and information we needed to just sit back and enjoy the ride on our honeymoon. We had so much planning to do with the wedding, but she saved us from letting the honeymoon slip through the cracks. Would 100% recommend to any travelers out there.  Thank you for the most magical memories of our lives.

-Elie T
Our agent was extremely helpful. She answered every question we had in a very timely manner and offered tips on things I wouldn't have even thought of. I even contacted her during our trip with questions and she was always available. It was the easiest vacation I've ever had due to her planning. We will be contacting her again for our next trip, and I've given her name to everyone I know!
-Melani B
Our Magic for Less agent was the best!! She made me feel like we had known each other for years. We had never been to Disney before, so I had a ton of questions, she always got back to me right away & gave me great advice! I will definitely book future Disney travel with her!

-Kasey S
Our counselor is amazing! Once I contact her about making vacation plans, she immediately finds us the best deal and communicates back with me. After the reservations are made, she is always available with helpful information for any questions we have. I wouldn't plan any Disney or resort vacation without her.
-Marc H
Our counselor made everything so easy for us. After our initial conversation where I explained what we'd like out of our vacation, she helped us plan a great week. We didn't even have to think, we were able to have fun and enjoy the experience of taking our kids to Disneyland for the first time.

-Monica C
Our counselor has been wonderful for years. I am not at all organized and no matter how many times I call or e-mail her to ask when my trips are she is prompt about telling me. When I bring it up she shows an interest in my family and what the kids are doing. We all LOVE her and hope to eventually wind up on the same cruise with her so we can meet her in person. I have sent many people to her over the years.
-Lara S
Our agent knew all the tricks we would need to help make our specific trip a success.  He was able to help us make arrangements for our autistic son as well as our other son with food allergies.  This is the second time we used our agent. While onboard, we reserved a future space as well, so we will be finalizing our third vacation with him before too long.

-Loreen H 
I needed to change my plans and Jo did all the work with Disney.  She succeeded to change the dates of my stay without loosing my initial special offer.
-Sylvie P
Thanks for sharing your amazing Pandora photo with us Syvlie!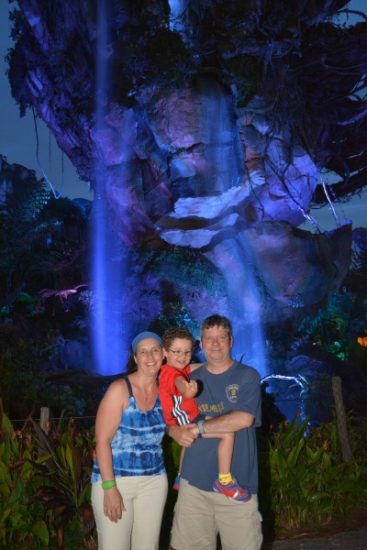 TMFLT and their agents go above and beyond to make sure we got the best deal for our resort stay and what I asked for. Knowing that once we are at WDW if I have any questions, we can get in touch with our agent and he would be there for us.  I've used your service for many years and recommend you to everyone that is thinking of anything Disney. Even for people that have always done their own vacation planning I've told them about your services, not having to watch for the deals myself is great.
-Dawn B
Ohh where do I even begin?? Our counselor is AMAZING!! She is so thorough in explaining everything. It didn't matter what I asked she always had an answer and many times gave me something else to think about. I was a little wary at the idea of using a travel agent but after that 1st phone conversation with her, she put me completely at ease. Our vacation was perfect!! There's no question who I'll be calling to book our next Disney vacation with.  I love that your services are free. Our counselor was so awesome I would have been willing to pay her. It's amazing enough that it's free to book though your company but then it was the icing on the cake when I got a Disney gift card in my email and then an awesome cooler filled with Disney goodies delivered to our resort. And did I mention we were eligible for a discount that she applied for us?? Fantastic experience!!

-Kimberly R 
Our agent shared information about a opportunities/events that we could sign up for.  We chose to attend La Nouba and use the childcare at The Beach Resort, which were both wonderful experiences and added to the pleasure of our trip.  She also made our ADRs for me when I was unable to due to work conflicts to ensure us the reservations we wanted.
-Angie S
Splitting a trip between three families is challenging. Our travel agent was able to put a hold on our room (including the 25% off deal that was not available on the website), accept payments between the three families, and was sweet about the whole thing!  My mother is 68 years old, so we asked for a room close to the lobby of the hotel, and we got it. Steps from the pool, lobby, and monorail! Amazing!

-Sarah L
Similar Posts: