The knowledge and enthusiasm of our agent made the planning easy.  Also, there was no pressure to book more expensive plans — she worked with our needs and budget to provide a great trip for our 5 year old grandson.  No question is too silly for our agent..
-Cindy 
It was wonderful not having to worry about anything.  Our agent made sure that my trip was seamless and that nothing was left to chance!

-Sheryl H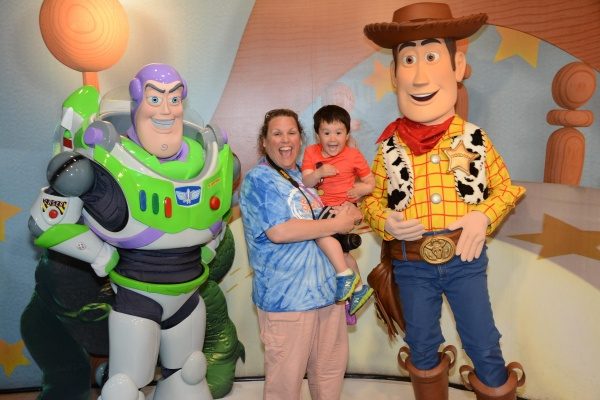 This was our first time as a family in Disney and was clueless on all of the services Disney had to offer. It would have taken an extreme amount of time to learn the ins and outs, such as the dining plans, Disney Express, and the fast passes. The information and tips emails were all that I needed!
-Michelle S
It was the best experience I've ever had, our TMFLT counselor was phenomenal, I even asked if she is able to plan other types of vacations because she made the process of planning a vacation so seamless! She was helpful, answered immediately no matter what time of day, made changes when needed with no hassle at all. It was a fantastic experience!!  I would just like to say once again that working with her was a pleasure and I appreciated all of her help. She made the process so much easier and we had a great vacation. I would plan another one now if I could!

-Melissa P
Our TMFLT agent was very helpful in planning the fast passes, and recommending different activities and events to attend to at Disney. She also made herself available through different forms of communication. Without her help, I would not have as much knowledge of certain rides or restaurants to eat at.  Our agent was very friendly and extremely helpful.
-Bretton C
Great tips and followup.  It was great to have a professional like our counselor help us navigate our first trip to Disney!

-Jasper R
It was nice not to deal with booking multiple rooms. She also helped me get an allergy free room and the best room rates.
-Denise C
I worked happily with on of your agents for many years and although I miss her and our planning (and general Disney) conversations, I am very pleased to be planning with our current agent now and feel like we picked up right where we left off.  I've been to Disney so many times I know most of the general tips and strategies but I love having her to bounce ideas off of and get advice for new things to try. I know I can trust her opinion.  Several trips have required modifications after initial booking and using an agent made that so much easier for us.  When we had an issue with Wilderness Lodge for a reservation last fall, she got us a wonderful resolution from Disney.  Again, having her to deal with Disney customer service made things so easy for us!

-Katie B
It took a lot of the guesswork out of the trip.  It definitely helped to have someone provide information about our options based on experience rather than just a website.
-Alison C
Our agent is delightful to work with.  She has excellent suggestions and is so knowledgeable about everything Disney.  She planned our recent trip #3.  We are starting work on our next trip for spring 2017 and have 2 more after that.  She was immediately available when we had a issue with our app and disappearing reservations last week.  She had fast passes and everything back in place before we left the hotel that morning.  I think she is always on duty.  She makes planning the perfect Disney trip so easy!!!  I don't know how people plan a Disney trip without an advisor.  She even found a way to save us some money when special rates were announced after we booked our trip.  Having back up support while we were there was really important this time.  We will always use the Magic for Less!

-Linda S 
The information provided to me by my Travel Counselor was incredibly valuable!  His recommendations and overview of the trip and how things work were very helpful.  Having one contact to manage the payments was also very helpful.
-Olen C
Our counselor set us up with restaurants that we would never had considered had a wonderful time, she connected all our bands made this trip magical.  Loved working with her, she is  very knowledgeable and our 3 year old had a wonderful princess (makeover)with the bippity bobbity salon and dinner at the castle all set up with our counselor.

-Kathy R
Our agent was amazing!  Her expertise took the stress out of having to plan every detail of our vacation.  We were very very pleased with with EVERYTHING!  Our transportation, accommodations, and reservations were all on point.  She was also very understanding and accommodating when we were faced with possibly postponing our vacation due to a death in our family.  I am very happy that I booked our family's vacation through Magic for Less Travel.  We had a magical time!
-Donikea S
Our TMFLT agent made our reservations and ADRs. She reminded us of any deadlines, provided travel tips, and made sure we had all info we needed.  Very happy with our agent. She has helped us for two years and made things so much easier!

-Joy L
Having an expert available to answer my questions promptly eased my anxiety considerably. I felt much more at ease with a guide to help me navigate all of the options and information about WDW. It helped me *enjoy* my pre-vacation time more.  Anticipation is part of the fun, right?  I was hoping this vacation would go smoothly, but I didn't dare to hope that it would go as well as it did! Thank you 🙂
-Kristin M
Working with our counselor took all the stress out of planning a family vacation. He answered every question we had, and even provided additional information. He has helped us with multiple vacations and we couldn't imagine booking one without him.

-Matthew C
Our TMFLT counselor  is fantastic – she provides a lot of useful information without being overbearing or micromanaging her clients.
-Alyssa S
Our agent was very patient whenever we needed to make changes and those changes were made rapidly and were always correct.  She was available whenever I e-mailed her and her knowledge of Walt Disney World and Universal Studios is impressive.

-Sheryl S
Our TMFLT agent just made the the planning process so easy and stress free. He always answered our questions in a timely manner and made suggestions. He also sent us a care package when we arrived at Disney, which made our vacation that much more magical!
-Emily C
Similar Posts: