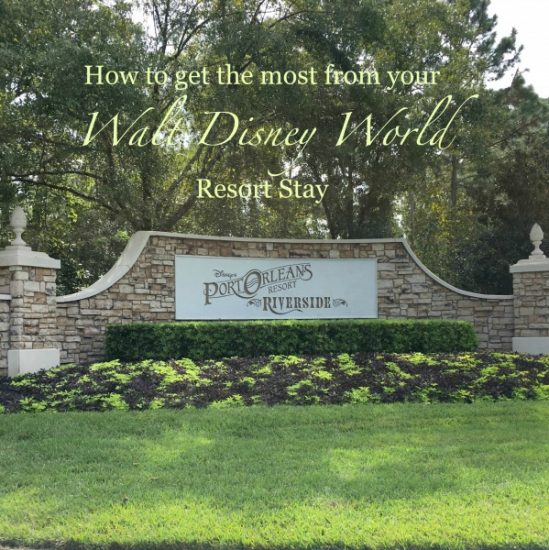 When you book a Walt Disney World Vacation it is easy to plan your days from sun up to sun down and run yourself ragged. When you hit the sack at the end of a full day in the parks only to wake up with the sun the next morning and do it all over again you are missing out on all that your resort has to offer. On our most recent trip to WDW and Walt Disney's Port Orleans Resort: Riverside, I tried to be intentional about budgeting time to really soak in the resort's atmosphere and participate as much as we could in the many different entertainment offerings. Here are some tips to help you do the same.
Research your resort beforehand. It's impossible to enjoy something if you don't know about it. Before our trip to POR I tried to read everything I could get my hands on regarding all the happenings at the resort. From books, to websites, and even podcasts, I consumed as much information as possible. This helped me to have a plan of action when we arrived. Knowledge gives you options. It also helped me get excited about our room and staying at the resort overall. I was almost as excited about all we would get to do at the resort as I was about our time in the parks…and so were my three children.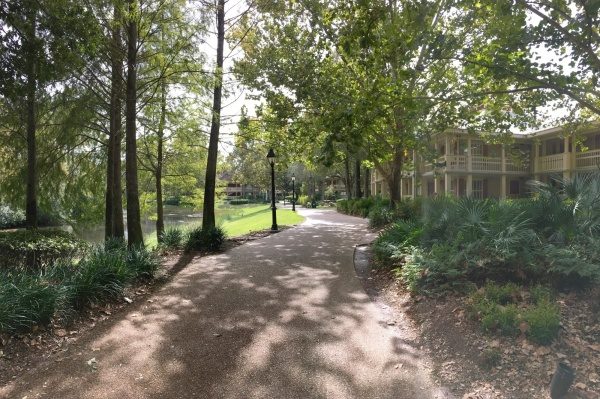 Set aside a day at your resort. Setting aside a whole day to enjoy your resort is really hard to do. The pull of the parks is strong. Being an obsessive planner, I try to get the most from every moment of the day at Walt Disney World. I know that if I don't have a plan, time (and potentially money) will be wasted and that's not what I want to do on my vacation. That being said, know that it is okay and even a good thing to plan to do nothing. Sleep in and enjoy the comfy and expertly themed accommodations that you've paid good money for. Take a stroll through the walkways paying special attention to the sights, sounds, and smells that are exclusive to Walt Disney World. Right now, when I think of Port Orleans Riverside my mind immediately goes to the clip clopping sound of the massive horses pulling carriages, the sight of the huge mill being run by the Sassagoula River, and the smell of deliciousness coming from the Riverside Mill food court.
Plan your resort day the same way you would a park day. This is where your prior research and knowledge will help you get the most out of your day. Create a "touring plan" so to speak, of exactly what you want to do when. On our last trip I had time and money set aside to enjoy a morning of cane pole fishing on the dock, an afternoon swimming and lounging by the pool participating in the activities the recreation staff had for us, and an evening taking in a movie under the stars. It was a day full of fun but I think my personal favorite was the movie under the stars. The atmosphere was just beautiful and towels and popcorn were provided for us. It was simply a magical way to end a Disney day.
A little planning enables you to be intentional and flexible at the same time. I hope on your next trip you set aside some moments to enjoy where you rest your head at night and get the most out of your Walt Disney World Resort stay. Speaking of planning, I would love to help you put together your next magical vacation. You can contact me at sewell@themagicforless.com.
See ya real soon!
Similar Posts: