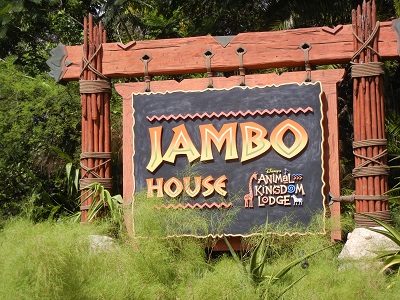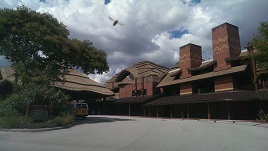 One of my favorite Disney resorts, since I stayed there right after they opened in 2001, is the Animal Kingdom Lodge. Where else can you see animals as though you're on a safari, and much less the cost? This resort is located near Disney's Animal Kingdom, so not as close to the parks as other resorts, but it still doesn't take long to get to any of the other parks by Disney's buses.
The outside of the resort has tall grasses and a wilder look to it. You'll see the roof looks like it is thatched, just like you would see in Africa, although with US fire codes it's not grass. As you walk into the lobby, you'll be wowed with the beauty, and the openness, where you can also see out to the Arusha savanna. The chandeliers are designed like shields, and as you look around the lobby you'll see masks and many pieces of African art. They actually have the largest permanent collection of African art outside of Africa. You'll find the centerpiece located in the lobby hard to miss, as it's a 16' tall Igbo Ijele mask as well as art scattered around the public spaces as well as the guest rooms.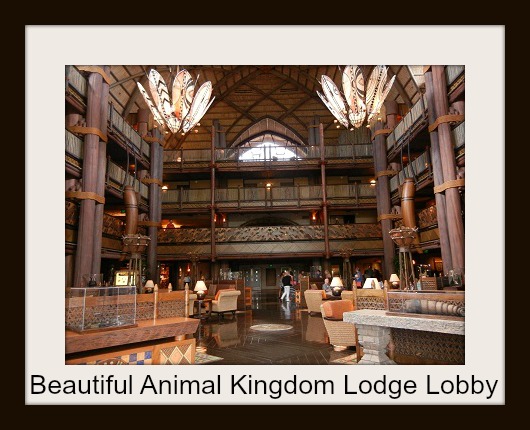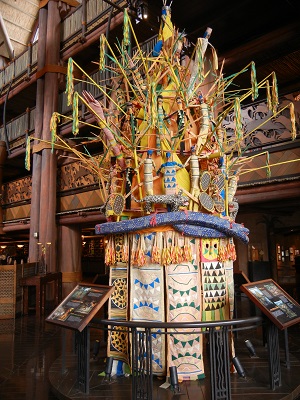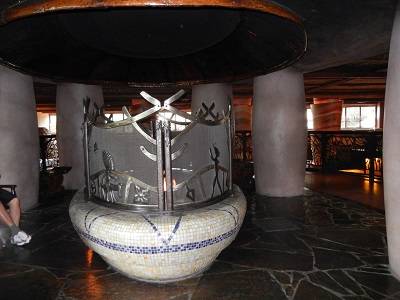 The rooms are standard (parking lot, trees), pool, or savanna. There are 3 savannas you can see from Animal Kingdom Lodge Jambo House: Arusha, Uzima or Sunset. There is a 4th savanna specific to Kidani Village, so it's worth going over there to see that savanna as it has different animals. Some have the same animals, some are just specific to that savanna. If you don't book a savanna view room there are a lot of places to view animals from the common areas, but I have to say, there's not much better than looking off your balcony at a giraffe!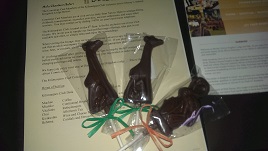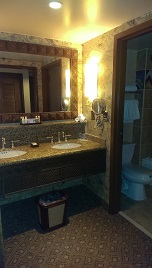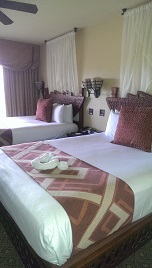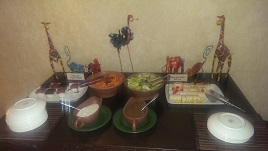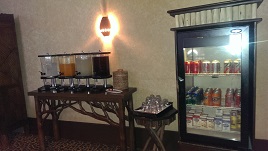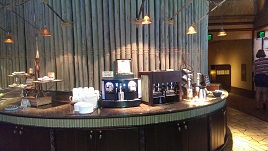 I recommend when staying here to spend some time just enjoying the resort so you can really enjoy the animals during the day. The animals do go to the barn in the morning, rotating savannas so that they are not all gone at once but they're still out for more than 20 hours per day, which is why it's good to spend some time at the resort during the day so you can enjoy them during the daylight hours. Spread over the 4 savannas you'll find over 200 animal species including hoof stock and birds.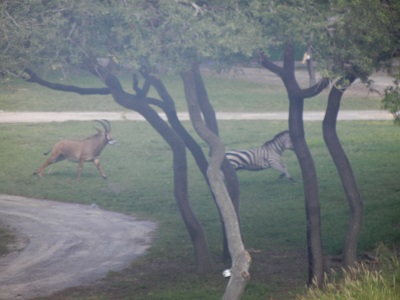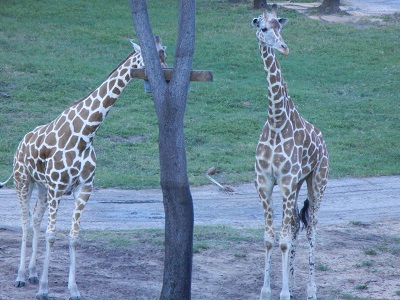 During the day there are several fun activities that you can do. All day long you can talk with savanna guides that are from Africa and are stationed at savanna overlooks. Spend a few minutes talking to them-they love to tell you about their country. There are also talks on flamingo feeding, animal tracking, you can make animal enrichments that the animal keepers will take out to the savanna for the animals to enjoy, and at night you can go out to look through the night vision goggles. You can also book a Night Safari, which also uses night vision goggles as you ride along the inside of the savannas. There are also some culinary tours, including cookie decorating, wine tasting (additional fee), dine with an animal specialist (Sanaa, additional fee) and a short culinary tour at Boma and Jiko. A special activity that is only for guests at Animal Kingdom Lodge is the Wanyama Safari (additional fee), which is a safari through the savannas there and ending with dinner at Jiko.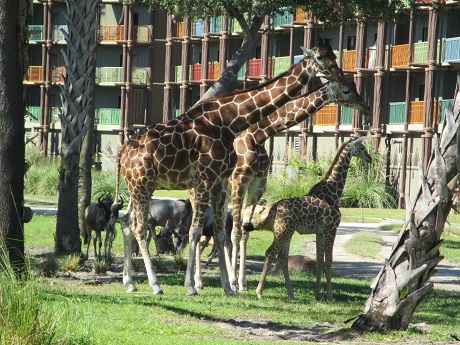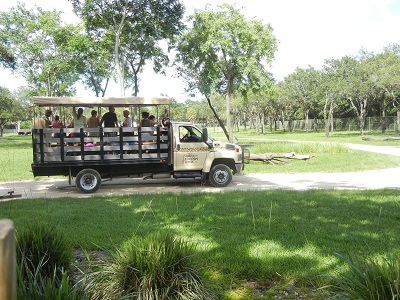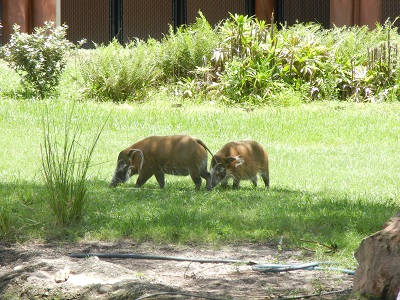 If you want to feel like you're on a safari, for less the cost, while still getting to enjoy the Walt Disney World parks, head to the Animal Kingdom Lodge. You'll not be disappointed!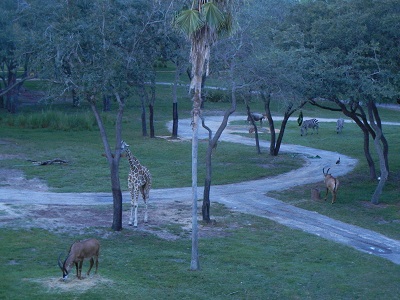 Similar Posts: