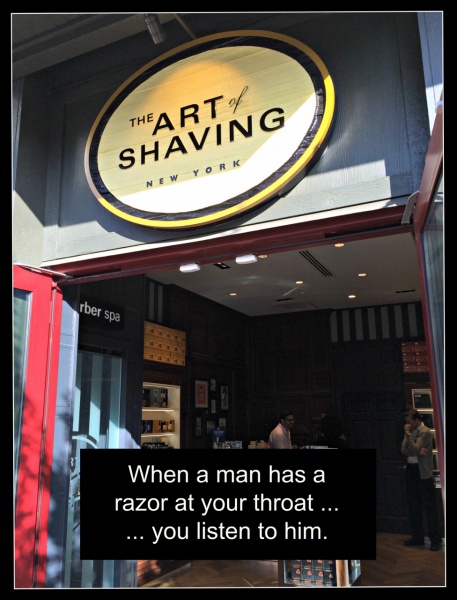 I think it has been well established that I am a lover of all things spa ;o)  If a new spa opens, or I hear about a new treatment, I'm all about trying it.  At times, this means that I rope my husband into it if it's a couples treatment, etc.  This time, though, I had to send him on a solo mission, as it was entirely a man's world.  So now, I turn over my blog to my husband, Chris:
If you'd told me fifteen years ago that I would let another man shave me much less pay them to do so I may have slapped you. At the very least, I would have told you that you were crazy.
One of the many things I've learned over those last so many years is that I love a spa experience. Yes, I would qualify being shaved with a straight razor a spa experience.
The Art of Shaving is a new addition to Downtown Disney (aka – Disney Springs) and it didn't take me long to realize that I would be an addict of this experience.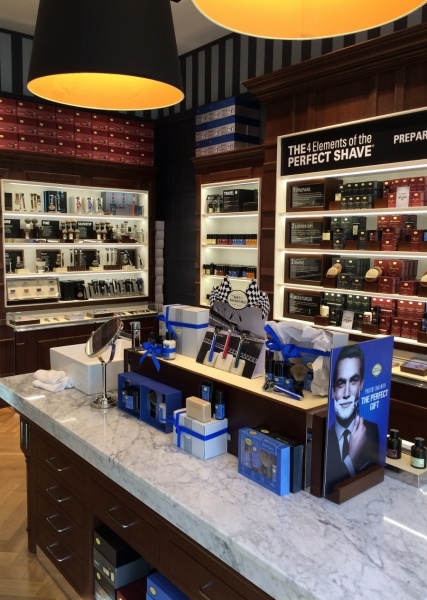 The Art of Shaving has a menu of different treatments for men to choose from. Of course, I chose the Royal Shave (go big or go home, kids!). This is a somewhat-traditional hot towel shave with a straight razor. The non-traditional elements are things like a Pre-Shave Oil, lemon essential oil on the second hot towel and an After-Shave mask. Guys, if this sounds a bit fussy and foofy to you then maybe it is but, who cares? It feels FANTASTIC!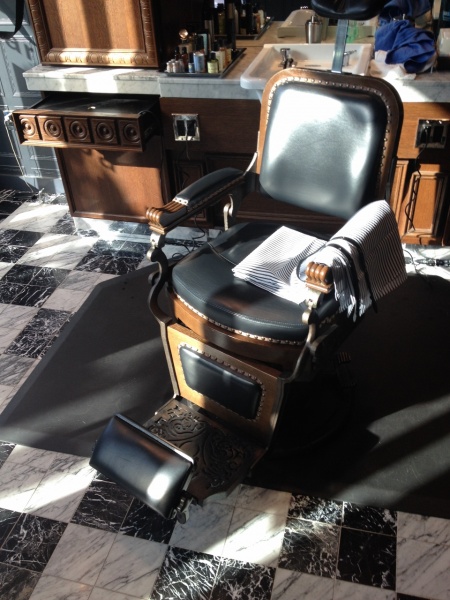 The gentleman who shaved me that day was very professional, very experienced and explained each step of the process as we moved through it. He even gave me pointers along the way to use in my normal shave routine at home. After 25 years of shaving the man taught me a completely different, and much better, way to shave in about ten sentences.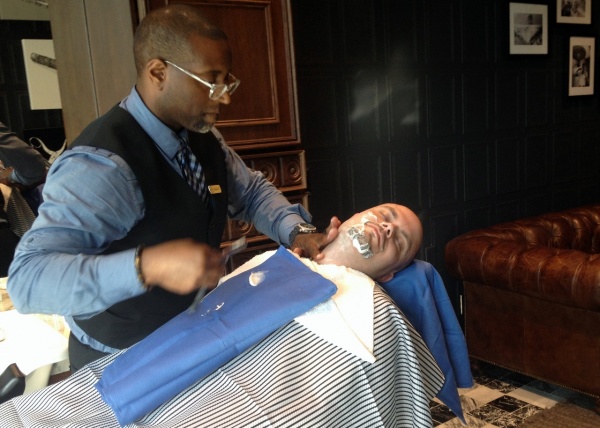 The atmosphere in The Art of Shaving is, for lack of a better term, gentlemanly. There are two distinct areas to the store: the retail side and the shop side which includes a gorgeous parlor/waiting area and the one, single, solitary chair that they have. Yes…there is one chair so when they say "appointments are recommended" I would read that as "required."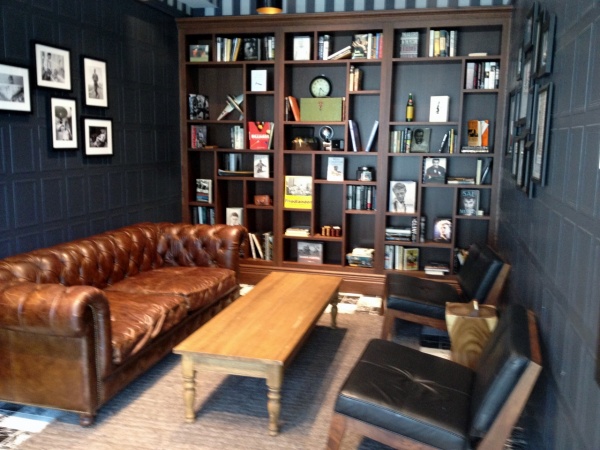 Gentlemen, the bottom line here is to try this. Is it indulgent? Yes. Is it ridiculous to pay someone $55 to shave you when you can do it yourself? Yes. Was it worth it? Every penny. When all was said and done I felt great and looked great (not an easy feat with this mug).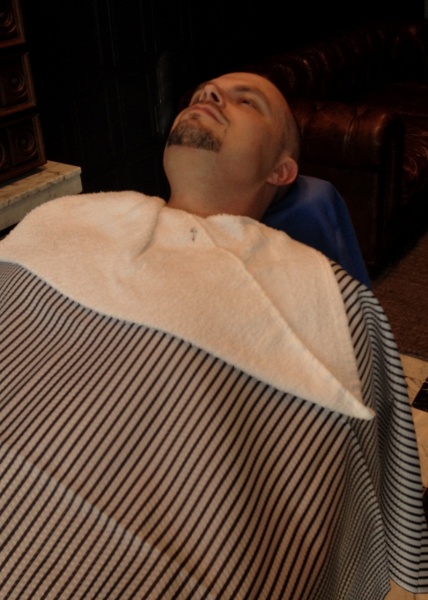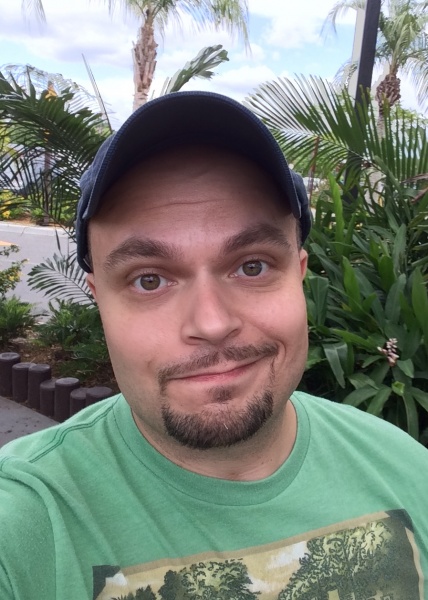 A few points of note before you try:
*The price range varies from a $15 mustache trim to an $80 haircut and shave. Check out their menu to see what's best for you.
*Just to reiterate … make an appointment. They only have one chair.
*That one chair does, in fact, sit in front of a large window. It isn't terribly close to the window though and traffic isn't really close to the window so it isn't quite a fishbowl experience.
*There was nowhere on the receipt to add a tip so cash is a must to thank your barber for their service.
*There was no upselling during my visit but they offer the full line of products used during your shave in the retail area next door (of COURSE they do!)
Have an open mind and an open wallet. Try it. I promise you will like it!
Similar Posts: