If you are planning a vacation in Hawaii why not think about staying at Disney's Hawaiian resort, Aulani. Set in the beautiful Ko Olina area just 30 miles from the Honolulu airport but a world away from the hustle and bustle of the city, Aulani is a wonderful taste of the Hawaiian culture all wrapped up in Disney quality.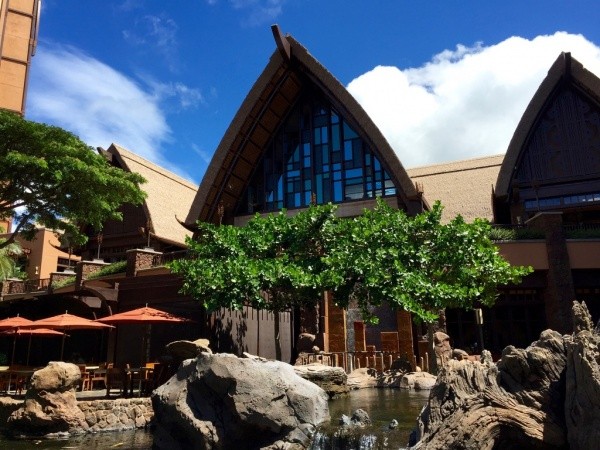 There is truly something for everyone at this lush destination and for a little extra splurge why not rent a private cabana or casabella as your "home base" for those long luxurious days enjoying the water park area, beach, or just the great outdoors at the Aulani Resort.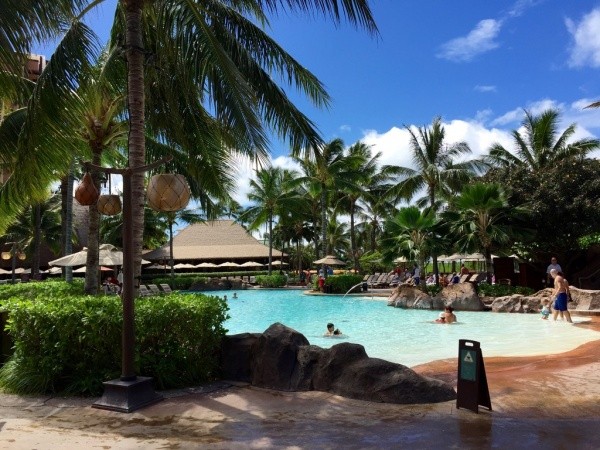 At the time of writing there are three cabana areas located throughout the Aulani recreation complex with two or three cabanas located in each group. First set of cabanas and those closest to the lobby area are situated near the children's play area at Menehune Bridge. These are a perfect place to relax while watching the your younger children play. The second set of cabanas are located near the family water feature at Waikolohe Pool while the third set of cabanas are set in a quiet location near the Ka Maka Grotto. Each cabana includes a 32-inch flat panel TV, ceiling fan, refrigerator, Wi-Fi access, upgraded furniture, locking cabinet, fruit platter, and complimentary bottled water. Each cabana is $325 for a full day and reservations are required.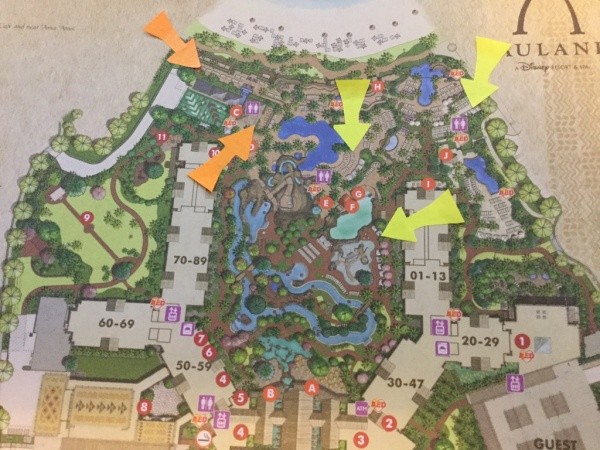 The casabellas are two seat loungers with an awning to shade the sun and are located on the verandah at the restaurant, AMA AMA. Depending on which area you chose, upper verandah ($90 per day), or the lower verandah ($135 per day). For an extra special day splurge with the "Executive Lanai" at AMA AMA with two casabellas, two lounge chaises, one table, two chairs, two umbrellas, a locking cabinet, a fruit platter, towels and 8 bottles of water for $275 for a full day. Reservations are required so be sure ask your agent for more information.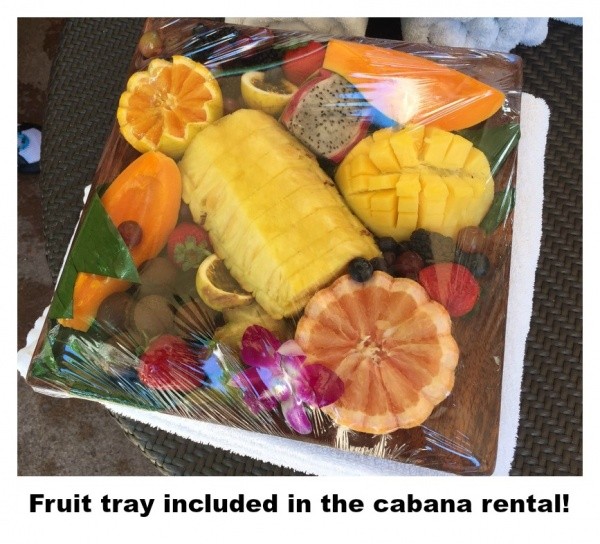 Pricing and cabana/casabelle locations are correct at the time of writing but check with your agent for updated pricing and sites in advance of your stay.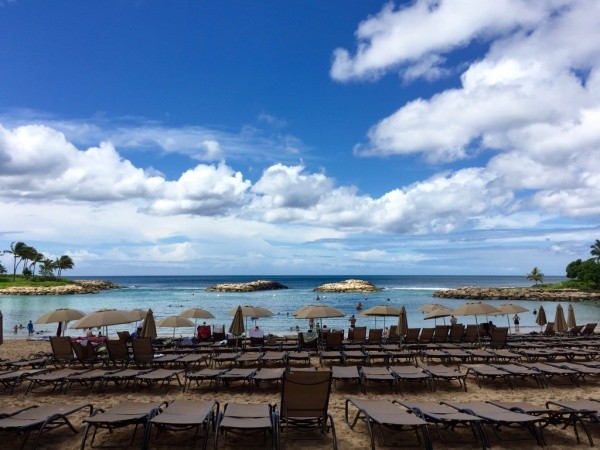 Next time you think of a Hawaii vacation think Disney's Aulani! If you would like pricing for your own special Hawaii vacation just contact The Magic For Less Travel or request a quote here.
Similar Posts: