I recently had the pleasure of spending a couple of nights at Disney's Hawaii resort, Aulani. While I was expecting the famous Disney top-notch service and beautiful resort, what I experienced was even better than imagined!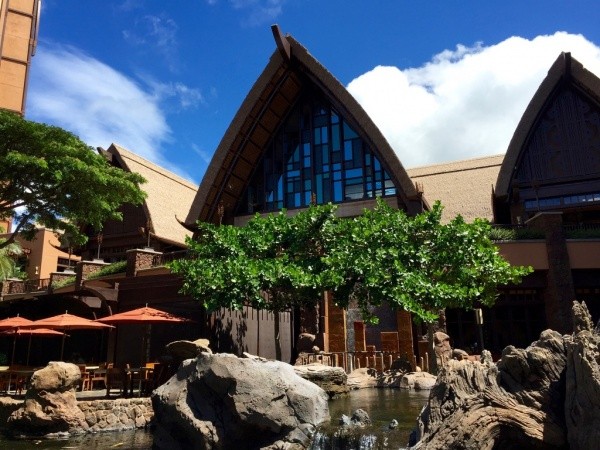 Located on the island of Oahu, Aulani is close enough to Honolulu to be convenient to the airport, but far enough away to escape the hustle and bustle (not to mention the traffic) of the city. Disney Aulani may be only a 30-minute drive from the airport but it is a world away from the cookie cutter Hawaii resorts that have been mainstream for decades.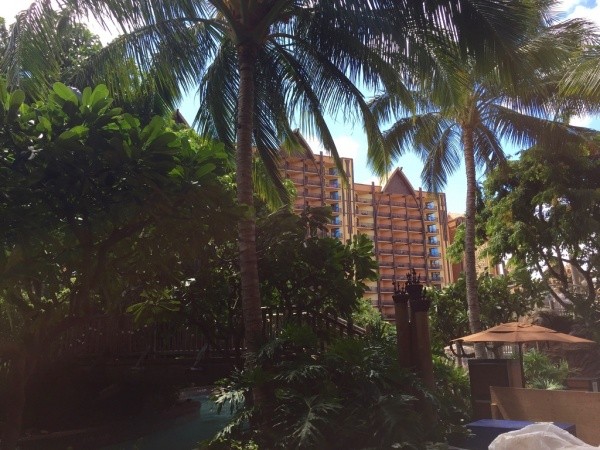 The setting for this lush oasis is perfectly located on a sheltered lagoon in the Ko Olina area. If you were thinking the Disney and Hawaii do not mix, then think again! Disney is famous for "telling a story" in their resort themes and the story being told here at Aulani is one of the true Hawaiian culture. Disney has incorporated traditional Hawaiian décor throughout the resort and grounds with a nod to local artists and craftsmen everywhere you look.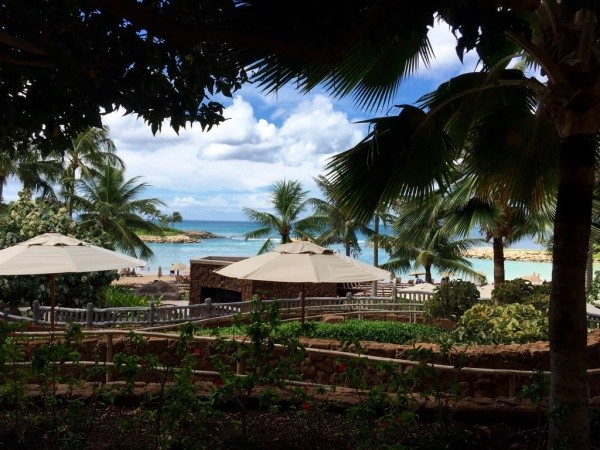 The general layout of the Aulani resort is a horseshoe shaped building complex opening toward the lagoon & beach. In the middle of the horseshoe shape is a waterpark area complete with waterslides, children's splash zone, family pools, adult only pool areas, and a lazy river for just floating and relaxing.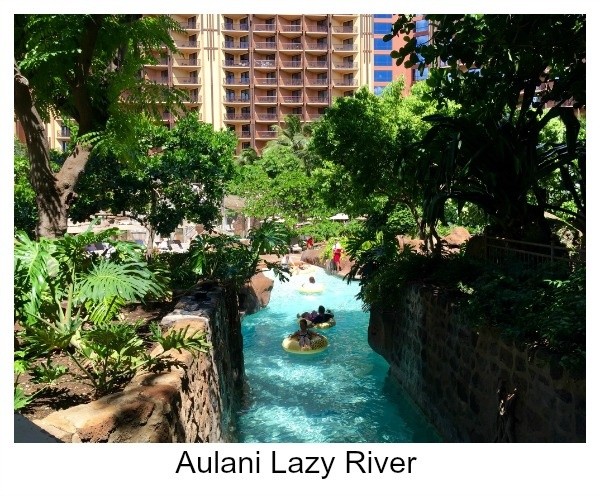 Of course when you think of Hawaii you think of water fun and with all of the options at Aulani you will not go wanting for the chance to splash, float, or just chill out. With separate areas for young children (Keiki Cove and Menehune Bridge), families (Alohi Point hot tub, Waikolohe Pool, Ka Maka Grotto, Waiklolhe Stream, and the lagoon beach), and adults (Wailana Pool) there is enough to do for every member of the family no matter if they choose to be active or just relax.
Next time you think of a Hawaii vacation think Disney's Aulani! If you would like pricing for your own special Hawaii vacation just contact The Magic For Less Travel and request a quote by clicking here.
Similar Posts: